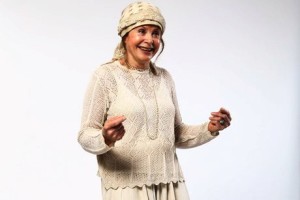 One or two female friends of mine who are around the same age as me are feeling rather…erm…let's just say, queasy at the moment; they can't get a good night's sleep; they can't maintain their concentration on a book or a movie or a TV programme; they're prone to bursting into tears without provocation; they find fault with relationships that are rock solid. They're sensing a change, or to put it another way, The Change. Sorry, fellers – we're talking 'Women's Troubles'.
Getting used to Arsenal having a monthly home fixture for a good thirty years can be problematic at times; such games tend to be intensely ferocious affairs and the yearning for the season to draw to a close is understandable. But, as turbulent as this fixture can be, the permanent resident of the venue eventually – if reluctantly – accepts it is part of the sporting calendar and endures the event. If that were the permanent resident's sole concern, it would be bad enough; what comes when the ref finally blows his whistle, however, seems infinitely more terrifying than the moment when the players stride out of the tunnel and onto the pitch for the inaugural game.
Yes, using football metaphors is mildly amusing and less likely to cause male readers to cough, blush and nip to the loo for ten minutes; but it's hard to discuss such a delicate subject in a mouthed Les Dawson fashion when it's written down. Let's just say women's biological headaches – and we're not even mentioning pregnancy – have a tendency to make potbellies and bald patches seem a tad trivial by comparison. Whereas ageing for men is primarily an external process, women also have to deal with an internal one. Mother Nature can be a bit of a bitch sometimes. To me, many women reach their apex of beauty in their forties and fifties, when the bland, blank canvas and puppy-fat profile of over-praised, over-pampered and over-indulged youth matures into an entirely adult sensuality that radiates something uniquely exquisite and defiantly grownup to the beholder; intellectually, too, the superficial fascinations that preoccupy teens and twenties are superseded by a worldly wisdom and an accumulated back-story that has something to say. Which makes it all the more unfair that the internal woman is confronted by a fresh trauma at the very moment she can be at her most visually beguiling.
If she refuses to conform to the stereotype and steels herself for riding through the storm with a determination not to be browbeaten by it, she has to face a barrage of labels that mock her efforts, the most hideous of which is 'Cougar'. What a horrible word – one that instantly evokes the image of a middle-aged woman posing as a girl twenty-five years her junior: too much makeup, too much time on the sun-bed, too high a heel, too short a skirt – a desperate, man-eating menopausal monster prowling the tackiest nightclubs of the land in search of young flesh to feed on, Countess Dracula as played by Coronation Street's Liz MacDonald. The mixed messages that women who reach a certain age receive are confusing, to say the least; she doesn't want to suddenly become an overnight 'frump' or premature 'nana', yet if she keeps her hair long, perhaps tries to iron out one or two facial wrinkles and avoids anything beige, she risks being mocked as mutton-dressed-as-lamb, a boiler or a brass.
A female friend of mine recently began a relationship with a man sixteen years her junior; to see them together you would never know the age gap between them was so great. He looks a little older than he actually is and she could easily be mistaken for being a good decade younger. She was even asked for ID when buying some cigarettes a couple of weeks ago. It's nowhere near as blatantly obvious as it can often be when a man gets together with a woman sixteen years his junior – when he's a greying or balding bloater trading in the old model for a new one, one easily and embarrassingly mistaken for his daughter. Yet the paranoia my friend is prone to simply because the perception of a woman in her early forties involved with a man in his late twenties is so fixed as something vaguely seedy in the popular imagination is a ridiculous situation for her to have to endure. She really has nothing to worry about, even if the entertainment world has a habit of normalising the sight of an older man with a younger woman and shrinks from portraying the reverse.
Hollywood actresses often claim they become invisible once they pass forty or fifty, which is why the Beverly Hills cosmetic surgeons do such a roaring trade, and why the only lined female faces seen on the big screen always seem to emanate from these shores, whether it's Judi Dench, Helen Mirren, Vanessa Redgrave or Imelda Staunton. British actresses get so much work in the US because so few American actresses can play the parts of women who look their actual age; many bear too close a resemblance to their own waxworks to convince as non-glamorous, 'ordinary' female characters. Sure, Botox has changed that to a small degree over here, but like many developments within culture – both good and bad – America tends to be a decade ahead of Britain. I recently saw a clip of Doris Day from a 1960s TV show and it was refreshing to see her wrinkles in the close-ups, something it would be impossible to imagine today – unless the softest of soft-focus lenses were utilised. Personally, I love a face that reads like a well-thumbed novel and any kind of vanity surgery is anathema to me; but I don't work in a business that places so much importance on looks, and a specific kind of look.
The pressures are perhaps less intense on those women who graduated from the hippy generation, whose female members rejected the false eyelashes, big hair and doll-like appearance of Swinging London in favour of a more natural look – little in the way of makeup and hair flowing free from a reliance on chemical products. Many have largely maintained the look and still look great as a consequence. They never aspired to resemble little girls raiding the dressing-up box when they were young women and have no need to live up to that now they are grandmothers. Yet the so-called WAG image that has become the visual blueprint for girls today is a hi-tech take on the dolly bird of Carnaby Street, and it's not beyond the realm of possibility that twenty or thirty years from now, the perma-tanned glamazons on stiletto stilts that stagger around city centres today will be engaged in a losing battle to locate the lost fountain of youth. If youth remains as ludicrously prized as it is now, this is inevitable.
From Stewart Grainger to George Clooney, a grey-haired man is perceived as being in possession of a dignified sexiness; should a woman opt out of cutting and colouring her hair once it begins to be infiltrated by silver strands the most complimentary comment winging her way is that she could pass for a witch. It's a tricky juggling act as to which direction she takes while her body is simultaneously creeping towards physical senility without asking her permission. This juggling act would be less stressful were she not bombarded by images either of the woman desperately trying to pass for her daughter's sister or the woman who already looks like she has a dozen grandchildren. And how curiously perverse is it at a time when the traditional male fantasy of lusting after the pupils of St Trinian's is deemed as dangerously paedophilic that an older woman is bullied into looking as young as possible and a younger woman is encouraged to don the toddler's Onesie? Maybe I'm not typical, but I'd rather have Sarah Miles over Miley Cyrus any day.
Petunia Winegum