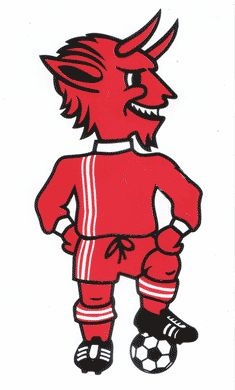 John Leslie, one-time 'Blue Peter' presenter and 1990s mainstream TV mainstay, has recently spoken of the accusation that effectively ended his high-profile, £350,000-a-year career. The story that emerged into the public domain in 2002 appeared in the pages of Ulrika Jonsson's autobiography, when she recounted a rape by an unnamed celebrity that had taken place years before. The anonymous alleged culprit was named on television by Matthew Wright, prompting Inspector Knacker to come knocking. Dropped overnight by ITV, Leslie spent the next twelve months attempting to prove his innocence and legal costs left him £500,000 out-of-pocket by the time the charges were eventually dropped; unlike Lord McAlpine, he didn't sue the broadcaster who had named him, after being told that suing Channel 5 would place him on a TV blacklist. He ended up on it anyway. Leslie was forced to sell everything of value he owned in order to stave off bankruptcy and now lives back in his native Edinburgh, earning a living via local radio, the traditional retirement home for those residing in the 'Where are they now?' file. It's highly unlikely we'll see him sharing a sofa with Lorraine Kelly again.
While we've become accustomed to famous names being put through the public wringer due to allegations of sexual assault that apparently took place years or decades before, a celebrity career can just as easily be left in tatters by an accusation in the here and now, as was the case with footballer Ched Evans.
The Welsh international was found guilty of raping a 19-year-old woman in 2012 and jailed for five years. His early release from prison in 2014 was the green light for those who wanted to stand up and be counted as defenders of morality. When Evans made it clear he wished to resume his playing career, any club that showed an interest was condemned on social media with a ferocity that implied they had been the holders of the rail franchise that ferried passengers to Auschwitz. Sponsors and celebrities previously happy to lend their name were quick to disassociate themselves from any such club, including the one he had been at when arrested in 2011, Sheffield United.
According to the order of events as laid out at the trial, the 19-year-old victim was chatted-up by Evans's former Manchester City Youth teammate Clayton McDonald on the street and accompanied the player back to a Premier Inn in Rhuddlan, Denbighshire, where they were later joined by Evans. Presumably, she didn't imagine a quiet game of scrabble was on the agenda. The woman said she had consumed (amongst other cordials) four double vodkas and two glasses of wine during the time she spent in McDonald's and Evans's company; when waking up naked in a bedroom at the Premier Inn the following morning, she claimed to have no memory of the night before and assumed her drink had been spiked, even though blood samples showed no traces of alcohol, unlike the traces of cannabis and cocaine that were found (which she denied taking).
Neither McDonald nor Evans denied having sex with the girl, though they stressed they did so separately and didn't indulge in a 'roasting'; they also claimed the girl was at all times in enough control to give her consent. According to some reports, she had actually publicised meeting the two 'stars' on Facebook with a distinct absence of trauma, and it was the police rather than the girl herself who insisted on charging the two footballers with rape. When the case came to trial a year later, McDonald was cleared, yet Evans was found guilty. The latter continued to maintain his innocence, but he was twice denied access to the Court of Appeal the year he was sentenced; he finally succeeded with the Criminal Cases Review Commission in 2014, who helped secure his release just three months later.
The moment he walked out of prison a free man, two years behind bars for a crime he claimed he hadn't committed didn't count where social media was concerned. Once a rapist, always a rapist in the Court of Public Opinion. The full weight of amateur judges, juries and executioners was brought to bear on Evans, though behind the scenes the Criminal Cases Review Commission were busily investigating the case anew, and yesterday it was announced fresh evidence that would have aided Evans's defence at the trial was deemed sufficient enough to refer the conviction to the Court of Appeal. This referral means the Court of Appeal will finally hear a full appeal, with the potential outcome of the original conviction being quashed or overturned and a possible retrial.
At the trial, the judge had surmised the complainant was 'heavily intoxicated' and that 'she was in no condition to have sexual intercourse'. That may indeed have been the case; the jury certainly came to that conclusion. But were Evans and McDonald tee-total? Chances are that all three will have been drinking together, so they could well have been at the same level of intoxication, meaning the whole trio were in no condition to have sexual intercourse, not just the girl. As we all know, many a drunken fumble has resulted in the shock of waking up next to someone we wouldn't consider in an erotic light when sober; that doesn't necessarily mean a rape has taken place.
The vitriol that greeted the stated intention of Ched Evans to return to his playing career upon leaving prison was interesting in that much of it questioned the wisdom of his early release; yet, few doubts were expressed as to the guilty verdict in 2012. Justice got it right and then got it wrong, apparently. And what on earth will the reaction be should Evans succeed in his aim of clearing his name? Looking at the case from the outside, it's hard to come away from it with the feeling that the current moral climate didn't in some small way influence its outcome, more so than Evans's 'fame' (for what it was) singling him out as someone to be made an example of. Let's face it, Ched Evans was playing for a club marooned outside of the Premier League fishbowl and wearing the international colours of a tiny country that hasn't competed in a major tournament since 1958. He was hardly Wayne Rooney or David Beckham.
As uncomfortable as the truth may be, there is a seedy little culture of football groupies, predatory young women – most of whom are recognisable via their hair extensions and perma-tans – who prowl the nightclubs of Britain on the hunt for household names to add to their list of conquests in a manner that was once the preserve of randy young men – y'know, just like those empowered New Yorkers on 'Sex and The City'. That's equality, and if they want to engage in loveless sex with a string of one-night stands, that's their prerogative as liberated independent women. A hideous TV show such as 'Geordie Shore' serves as a visual manual for girls intent on aping the sexual recklessness of their male equivalents; it's not especially edifying if you're in possession of an old-fashioned quality called taste, but there's no real reason why young women shouldn't behave as badly as their young men-folk if they want to. If they're determined to live their lives that way, they should be aware enough that it can lead to trouble.
And when it does lead to trouble, this fearless, foul-mouthed, micro-skirted Countess Dracula suddenly reverts to a delicate little flower who's never been kissed – like watching Olivia Newton John's 'Grease' transformation in reverse. Whether or not this was the case with the 19-year-old Ched Evans was found guilty of raping, perhaps the Court of Appeal will decide once and for all. This could well end up being a game of two halves.
Petunia Winegum