The Sunday Post: A Confirmed Bachelor Boy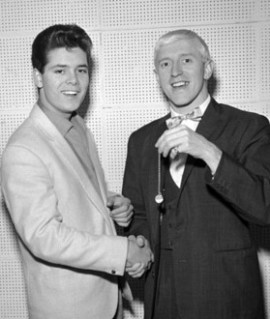 Watching 'Wolf Hall' this week, I was reminded of how Thomas Cromwell settled a few old scores when inventing evidence to condemn the luckless Anne Boleyn to a date with the executioner. He trawled through a list of cocky courtiers and selected several guilty men – not, as he admitted, guilty of the crime that would lose them their heads; but ones he knew had either got away with past misdemeanours or that he simply didn't care for. Henry VIII demanded a trial that would prove his Queen's unfaithfulness, so Cromwell picked a bunch of fall guys to justify his master's desire to get his hands on Jane Seymour.
Most of the parallels between then and now that have arisen from 'Wolf Hall' have centred around the similarities between Christianity then and Islam now – violent disagreements over interpretations of religious ideology, the same religious ideology; and the brutal punishments dished-out to heretics/infidels, specifically beheadings and burning alive. But what struck me watching the final episode of the saga was the manner in which Thomas Cromwell had to fabricate proof of a crime that hadn't been committed; and how he successfully constructed a case against an innocent party that convinced the people who were all too happy to bay for her blood.
This to me has as much of a ring of contemporary familiarity about it as any faith-based brutality on display.
At the very point when serious questions were being asked as to the level and legality of collusion between the BBC and the South Yorkshire Police over the melodramatic raid of Cliff Richard's home last year, the loathsome constabulary with a record of crooked ineptitude matched only in recent years by the West Midlands Serious Crime Squad abruptly uttered those magic words 'more victims have come forward'. What convenient timing for them that was; good old victims, eh? You can always rely on them to emerge from the shadows (no pun intended, Sir Cliff!) that they've been hiding in for three or four decades right at the very moment when the case against their alleged abuser needs them.
Flashback to the late summer of 1979 – I'm at my grandma's house and 'We Don't Talk Anymore' is No.1 on 'Top of the Pops'. As so often happened when the programme was viewed with a mixed range of ages, a running commentary accompanied it, passing judgement on each act to grace the stage. When Cliff appeared, the one observation that was new to me then emanated from my auntie. 'Some say he's queer, y'know.' Amazingly, Cliff had already been a household name for twenty-one years at that distant date, and though my ears hadn't previously been exposed to rumours around the Peter Pan of Pop's peccadilloes, no doubt such stories had been in circulation long before I became aware of them.
When Cliff first appeared as Britain's 'answer to Elvis Presley', a married pop star was the kiss of death to a career whose prime source of support was hormonal teenage girls; even John Lennon had to pretend he was single during the outset of Beatlemania. Although it later transpired Cliff had engaged in a brief affair with the wife of original Shadows bassist, the uber-cool Jet Harris, whatever romantic involvements characterised his early years of fame were largely conducted in private and not the public eye. Una Stubbs, Olivia Newton-John and (more publicly) Sue Barker all presented possible marriage material as Cliff outgrew his teen idol beginnings and morphed into an all-round entertainer, but none overrode his commitment to his career – or his gradual commitment to Christianity.
At the height of the psychedelic era, when the only religion pop stars endorsed was unorthodox eastern philosophy – as personified by the Beatles' giggling guru, the Maharishi – Cliff's abrupt embrace of traditional (and unfashionable) Christian values was inspired by attending a rally hosted by the evangelical orator Billy Graham. For many years, his record sales went into a steep decline as a consequence. And while pop music became more adventurous and arty, Cliff's willingness to take the Eurovision path to oompah-oompah land didn't help either. Another factor that certified his estrangement from contemporary mores was his association with the Festival of Light movement in the early 1970s, a Christian coalition of moral do-gooders led by the likes of Mary Whitehouse, Malcolm Muggeridge and Lord Longford. If there is any long-lasting legacy of this challenging phase of Cliff's career, it is his barely publicised and generous philanthropy as he continues to donate a large majority of his earnings to charitable causes.
Christian, teetotal, drug-free, philanthropic, and seemingly averse to the temptations of the female flesh – Cliff was hardly adhering to the 70s pop star manual. In some respects, his defiant rejection of the clichés that characterised the decade's debauched desperadoes made Cliff virtually radical, an anachronistic oddity in opposition to the prevailing trends. He was easy to mock, a whiter-than-white establishment eunuch who refused to apologise for what he believed in. It's no wonder his equally sexually ambivalent celibate heir, Morrissey, felt a kinship and later invited him to be a support act. But in age obsessed with the sexual proclivities of pop icons, Cliff's eternal singleton status seemed too good to be true. He had to be hiding something, surely?
In the 70s, and especially the 80s, the 'queer' label was the one usually applied to anyone who wouldn't state publicly which way their libido leaned. When a rash of celebrities rushed out of the closet, Cliff remained rigid in his reluctance to discuss his private life; refusing to play the game didn't go down well with the media, which made the inevitable question a predictable moment of every in-depth interview he gave. As the gay express trundled towards civil partnerships and eventual marriage, however, the quaint concept of a household name keeping quiet about his homosexuality was rendered irrelevant; if Cliff's secrecy couldn't be attributed to queer tendencies, therefore, it had to mask the deviation that had superseded the lavatory cowboy as society's sexual bogeyman.
Unlike many, Sir Cliff Richard is not a man who has indulged in the hedonistic perks of pop's Holy Grail, which are often entered into by those with an inkling their moment in the spotlight will be brief; he has been scoring hit records since 1958 and has resisted the self-destructive urges that have served to wreck numerous short-lived careers by pacing himself for longevity. In the process, he has earned the enmity of many along the way due to his being 'a bit weird'; this used to be a plus where pop stars were concerned, though not now. Just as small minds inhibited by an awareness of their own insignificance cannot accept that a non-nobleman from the Midlands could have penned the world's greatest canon of theatrical works or that science was able to achieve the pinnacle of placing a man on the moon, they instinctively mistrust somebody who has been in the public eye for over half-a-century and yet has managed to keep a lid on his private life; he simply has to be covering-up a sordid secret.
When Detective Sergeant Norman Pilcher of the Yard embarked upon a moral crusade to clean-up Swinging London in the late 60s, he began by busting pop stars lower down the pecking order before finally working his way up to the Fab Four. His Yewtree successors have followed the same path, but they are probably unaware that Pilcher's vendetta concluded with him receiving a four-year sentence for perverting the course of justice. And, lest we forget, Thomas Cromwell himself met the same fate as Anne Boleyn just four years after the Queen of England lost her head. But by seeking to change history, one cannot learn from it.
Petunia Winegum