The Sunday Post: A Nation Groomed?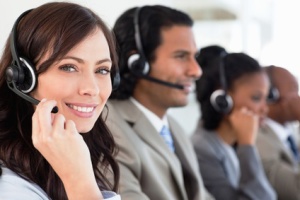 I was recently pondering why I feel so alienated and apart from society. It was only more or less just ten years ago that I was still attending mainstream nightclubs, under my own volition, without feeling as if I was visiting another planet. It's just over seven years since I made the decision to study law as a full-time student (blissfully ignorant of what had happened to The Student since I had been previously been a student 14 years earlier). One probable reason for my disconnection has to be my refusal to watch reality TV, and any kind of TV talent show such as 'X-Factor', and any of the Great British Soap Operas. I must confess I watched quite a number of those between 2000 and 2004, but kicked the habit around ten years ago – the result of which is that the conditioning many put themselves through (and sadly most females) has not affected me, but had a colossal effect on society in general. In particular, during the past three years this cultural gap has widened, but these aren't just the words of an armchair philosopher. Between 2007 and 2010 I was a full-time Law student at a well-respected University, and in the traumatic Year of Our Lord 2012, I worked at what could be called the epicentre of Modern Britain, in a call centre.
We keep being told – almost constantly, as it happens – that we are living in more enlightened times. This is the message from the media, and from the anal annals of Twitter – those of left-leaning persuasion, the 'feminists' and those frustrated wannabes & has-beens on the edge of the media hoping to be accepted enough to get a look in sometime soon. Channel 4 screen a show called 'It Was Alright In The 70s', cherry-picking out-of-context snippets of old TV shows for comedians of a certain age and demographic to express mock disgust and horror – focusing on any use of 21st Century buzzwords like 'Rape' and leaving out unwanted background information such as 'Butterflies' being written by a woman (the principled Carla Lane). We throw our hands in the air at clips from 'Doctor At Large' and 'The Benny Hill Show', grimace at sexist adverts for cigars in 1972 but choose to ignore the 2014 adverts using heavy – and completely unnecessary – sexual overtones to flog things like Mitsubishi Cars screened during the commercial breaks. Which is much the same in 'the real world'. I'm not sure which bubble these people exist in but it suggests to me they have little contact with what is going down in every town in the UK in the lives of the ordinary people. Take the recent furore over the piss-poor, out-of-his-depth comedy act Dapper Laughs – I personally considered it not just unnecessarily sexist but unfunny too, but I noticed other people I know – namely younger people in their 20s – enjoyed it. Nothing wrong with that, it's a free country (in theory) but its audience demographic comprises those who are, we are told over and over again, from a more 'enlightened' generation. How can this be? Surely they must be right?
The reality of this is Young People are nothing like they are imagined to be by the Twitter lobbyists and the newspaper columnists. I served a 12-month sentence in 2012 working in the modern-day equivalent of a factory, a call centre. In Modern Britain these places are springing up all over the place and employ everyone from the completely unqualified to your more unlucky University Graduates, with a smattering of more mature folk who have found themselves needing to take any job. In the main, though, these places are the preserve of the young – and my time there was an education in itself. The mentality and behaviour of these 'enlightened' younger people was a revelation to me – if I started off the job feeling out of sorts, I left it utterly despondent. The company was very female-centric, but not in a positive way.
The management team were a bunch of four middle-aged women whose skirts were far too short and tight – basically a Poundland take on the 'Loose Women' panel. The floor manager a 24-year woman who had worked there since being 16 – a nose like Mr Punch and a broad Leeds accent being balanced by the shapely figure she flaunted past tables of drooling spotty testosterone-fuelled young Telesales Agents many times a day. It was no secret she was sleeping with the 60-year old company director and had been for some time. Then there was Sophia.
Sophia was 21 years old and an aspiring model. Unlike many of her contemporaries she didn't look plastic, a traditional 'classic beauty' – long black hair, gorgeous looks and figure to die for. She was also wild and promiscuous. Every weekend she would go out with her team, get hammered on vodka cocktails and sleep with several of the lads on that team – who, of course, couldn't believe their luck. This happened week after week, but was she ashamed? No – she gave one chap a blow-up on their break, and took to bringing her modelling portfolio to work to show anyone who wanted to look – mainly topless 'glamour' work. Many of the other girls hated the slag but she didn't seem to care about that either. I witnessed her and her entourage on a Friday night; she was staggering around in high heels drinking some cocktail or other straight out of the jug – no doubt just prior to entertaining the lads once again.
So what is going on in society? Are these youngsters more enlightened than the Luddites of the late 20th Century? Sophia seemed to love being smashed, unashamedly so – does that sound wrong? If so, I apologise, but 'smash' is a word used all the time these days. We were told to 'smash out some sales' which would lead to every weekend of 'getting smashed' (completely inebriated on booze and/or drugs) and then the lads would aspire to 'smash some birds in' and the ladies would want to be 'smashed in'. This is the language used; this is where the real world is at. These poor fools are the products of political correctness, of the 1990's educational reforms, of equality. Is the 1970s and Jimmy Savile to blame for them too?
This culture of rampant hedonism may not be on your Twitter feed, on your personal Facebook wall or even in the columns of the likes of Grace Dent or Lauren Laverne, but it is, literally, everywhere. Where is it heading? It does not tally up with the epidemic of Puritanism springing up like a disease on the nation's university campuses as some of the children declare themselves 'feminists'. What will become of the children raised on a diet of normalised explicit pornography and overtly sexualised media (music, television, films etc) – are the males all destined to become 'rapists' and 'abusers' at some point in their sorry lives? The toxic media culture of 'Sex Sex Sex' – all so clearly signposted in neon letters for those of us with our heads out of the sand on TV shows like 'TOWIE' and 'Geordie Shore' – places huge importance on hedonism and fun, and on fitting in. These young people aren't thinking straight because their minds work now not by time-honed intuition but by specific instruction. In this environment – where everything is, like, a laugh, yeah? – the lads can't believe their luck and the lasses want to have their cake and eat it, just like all the women on telly.
Is this a nation being 'groomed' for real? Those radical lobbyists and copycat Twitts have recently been getting on their high horses about the case of footballer Ched Evans, convicted of 'rape' and effectively condemned as a violent sex offender for the rest of his life. The uncomfortable truth is that 'rape' was much the same as a great deal of weekend sexual activity – seedy, perhaps, ill-advised for sure – but consensual acts involving people far too drunk, far too stupid and – worst of all – conditioned to behave this way by the influences thrust upon them at a very young age by the media at large. Be afraid – be very afraid.
Retrocool73