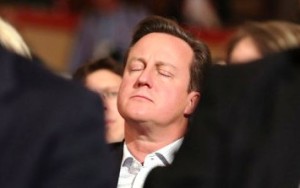 QUESTION: When is a government not an effective vehicle for getting things done? ANSWER: When it is locked in a fixed five-year term.
The absence of flexibility in the American Presidential system means either death or resignation are the only impediments to the incumbent occupant of the White House serving out the four years in office to which he was elected – and resignation has only ever interrupted that office once. On one hand, conscious that his tenure has a specific limit, he will hit the ground running and do his utmost to ensure all the promises made during his election are transformed into the legislation he was committed to passing before standing again. On the other hand, when a President has won a second term, the final year-to-eighteen months of his presidency tend to drag by like the last week before the school summer holidays. A US President in his seventh or eighth year in charge knows precisely how long he has to serve; he is aware the American constitution will not permit him to run for a third time, so he puts his feet up and takes it easy. With an eye on his memoirs, his only real concern is securing his legacy by not committing some great gaff for which he will be forever associated; so he avoids anything remotely risky or controversial and is effectively neutered of all semblance of power beyond the ceremonial, becoming a figurehead closer to a monarch than a political leader.
However, in countries such as Zimbabwe, where the concept of a fixed term for a President is anathema, there is a different kind of political stagnation; an elected dictator has no need to worry about an eight-year limit; he knows he has the job for life if he so chooses and knows he cannot be ousted, for even the need for occasional elections is merely a token gesture to appease the rest of the world. Both the American and the Zimbabwean system are supremely effective in denying the electorate the opportunity to throw out a lame duck. And since Vladimir Putin has risen like some Cold War shadow looming over Eastern Europe, one could also add Russia to that list of undemocratic democracies.
In good old Blighty, the Mother of All Parliaments has never been afflicted by such problems, at least since the modern political parties began to take shape in the second half of the nineteenth century. Over the past hundred years or so, there have been several notable landslide election victories that were used by the victors not to cruise on automatic pilot free from the fear of being evicted from Downing Street, but to actually get things done – the Liberals in 1906, Labour in 1945, and the Conservatives in 1983, to use just three examples. Moreover, regardless of their large majorities, each of those three governments was acutely aware that they would be held to account should they be seen slacking in their mission. And were the Prime Minister prompted to reassert his or her authority in the face of mounting media and public criticism, the option to seek a fresh mandate from the electorate was always available.
The February 1974 General Election was a gamble by Tory Prime Minister Edward Heath taken when he'd only served three-and-a-half years in office, his typically bullish response to the power crisis and miners' strike that he blamed for the instigation of the Three-Day Week. Heath wasn't obliged to go to the country, but he was confident enough in his party's parliamentary majority and the strength of his own solution for the nation's ills to believe he could win. In the end, the Tories did win more votes than Labour, but not enough seats for a majority; and Heath's gamble failed. The fact that he was prepared to risk his grip on power when he had no need to, however, underlined the strength of the British democratic system in comparison to some. Yes, Heath knew that he could have served a maximum five years as PM with the comfortable majority the Tories had from their 1970 Election victory; but the five-year limit tended only to be capitalised on when a governing party had a pretty good inkling it would lose on the hustings next time round, such as John Major's Tories in 1997 or Gordon Brown's Labour in 2010, determined to cling onto power till the last possible minute.
This system introduced uncertainty into the mix that kept the British political establishment on their toes, precluding predictability and eschewing easy forecasting that prevented a General Election coming around every four years with the dependable reliability of a World Cup or Olympic Games. After Attlee's 1945 landslide, the Election years in the UK were 1950, 1951, 1955, 1959, 1964, 1966, 1970, 1974 (twice), 1979, 1983, 1987, 1992, 1997, 2001, 2005 and 2010. During the same time span in the US, Presidential Elections were held every four years without fail; even the assassination of John F Kennedy in 1963 and the resignation of Richard Nixon in 1974 didn't allow their successors Lyndon Johnson and Gerald Ford to move the goalposts in order to give them a full term in office; they still had to fight in 1964 and 1976 respectively. Johnson won and Ford lost.
With a Hung Parliament the outcome of the last UK Election in 2010, one that led to a Tory/Lib Dem coalition, the shaky nature of the truce between the temporarily united parties resulted in an attempt to prevent the British people voicing their disapproval. This came in the shape of the Fixed-term Parliaments Act of 2011, enshrining it in law that this Parliament would run for precisely five years. No chance of a Snap Election, which meant no chance of the electorate expressing their dissatisfaction with austerity by voting the coalition out of office. The opposition still have the option of introducing a Motion of No Confidence vote should they try to bring the government down, but if your ratings in the polls were as low as Ed Miliband's are, would you take that risk? Nick Clegg hailed the passing of the Fixed-term Parliaments Act as a victory for democracy in that it denied the Prime Minister the sole choice to pick and choose the next Election; but bearing in mind the perilous electoral position of his party, Clegg has more reason than most to be relieved that the bill became law.
Under normal circumstances, we would probably have had a General Election by now; but we all have to grin and bear it until next May. Yes, David Cameron might be sweating a little that a few more of his disgruntled backbenchers could defect to UKIP before then – and there's a strong possibility that this may well happen – but he, like everyone else in the Commons, is now so focused on events five months away that the next five months of soporific suspended animation may as well constitute an extended parliamentary recess. The inhabitants of those august surroundings are now no different from those who begin planning for Christmas in the middle of summer, or dedicated devotees of tabloid astrologers so busy looking to the future that the present is left unlived.
Half-a-year of speculation and pontificating is already underway. Will we see another Con-Dem coalition or will we see a Lab-Dem one in 2015? Will the likes of Alex Salmond or Nigel Farage play kingmaker? Will either of them even be elected to Parliament? Will whoever wins the most seats, however tiny their majority, choose to go it alone and govern without the support of other parties? If the latter occurs, it should mean we at least won't have to endure another five years and, anyway, a party with a small majority can often rule more effectively because it knows time is not on its side, responding to a crisis with a degree of decisive action that a greater majority might dither over. And every vote counts where a minority is concerned, which means a fuller house than we're currently accustomed to. Set your alarm-clock for 7 May.
Petunia Winegum