Exclusive – 'Not guilty!' – Jimmy Savile's Voice Rings Out from the Grave!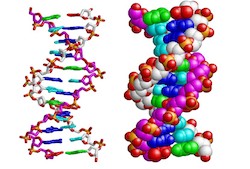 Like an overflowing cess-pit, rumours bubble up from the bottom of the Internet and advertise their presence with a belch. The fertile imagination of those who create these stories knows no bounds. Invariably built around single nugget of truth, they build in size as they rise to the surface, before expiring in a cloud of flammable methane gas.
One of the more unpleasant stories that has circulated in these days of 'say anything you like about Savile, he can't sue', is the notion that there may be 'unsolved murders and rapes' that should rightfully be laid at his door.
Why, didn't he once exchange pleasantries with the Yorkshire Ripper? Wasn't one of the victims found within a mile of his home in Leeds? Doesn't that just prove that he is a murderer and serial rapist? I mean, only a mile from his house! Can't you just smell the guilt? God knows how many unsolved murders could be laid at his feet – anybody under 75 and whose body was discovered within 250 miles of a town he once visited if we are lucky!
In the fevered atmosphere of the post-Yewtree days, as journalists and detectives rushed between TV make-up artists and collected awards for their 'investigative skill' – the phones were ringing at Scotland Yard.
"We've got an unsolved murder up here in Little-Lothian-on-Sea, Sarge; any chance of pinning it on yer man"? and "Bit of a long shot, this, and I know he was only 9 years old at the time, and my witness can't say whether Savile ever came to Upper Stitchup, but I've got five bodies in the morgue from 1936 and I was wondering whether, you know, we could chuck 'em in the 'Savile did it' file; be ever so obliged if you could".
So, it came to pass, that a request was made to Jimmy Savile's nearest relatives that DNA testing be carried out to see whether there was any possibility that there was any truth to the bed-time stories that the Internet ghouls were reading to each other.
It was a massive decision for the family, one that caused much soul searching.
On the one hand, the Internet was full of stories of false readings of DNA results, of terrible miscarriages of justice where innocent men had been found guilty by the supposedly 'infallible' DNA testing. Then there was the issue of police probity.  This was the time of the Andrew Mitchell case – if police officers would lie to promote a particular political agenda, what might they do when given the chance to 'prove' that Savile was guilty of something, rather than merely 'state' he was?
On the other hand – what would the media make of a refusal on their part? 'Trial by Media', as our newspaper industry is collectively known, would almost certainly see this as evidence of guilt.
'Damned' if they agreed, 'damned' if they didn't. It was not a decision that I would have wanted to make.
They made the decision that this was the only chance Jimmy Savile would have to stand trial for any of the terrible things he has been accused of. It was a brave decision, not made merely out of a belief in his innocence, but a belief that the accused should always have the right to defend himself – and this was Savile's only chance to even partially defend himself.
They gave their permission for DNA testing to be carried out; for Jimmy Savile's DNA to be checked against the DNA held as a result of investigations into some of the most heinous crimes ever committed in the UK, both solved and unsolved.
Jimmy Savile's DNA is not a match for any DNA collected from any crime scene in the UK. REPEAT. Not a match.
Tough luck, rumour-mongers!
Anna Raccoon


February 3, 2014 at 5:35 pm

Anna Raccoon


February 3, 2014 at 5:44 pm

Anna Raccoon


February 3, 2014 at 8:06 pm

Mr Ecks


February 5, 2014 at 2:12 pm

Anna Raccoon


February 4, 2014 at 6:15 am

Furor Teutonicus


February 5, 2014 at 4:09 am

Bless'im


February 6, 2014 at 1:40 pm

Moor Larkin


February 6, 2014 at 1:45 pm

sally stevens


February 6, 2014 at 8:01 pm

Anna Raccoon


February 4, 2014 at 5:33 pm

The Blocked Dwarf


February 4, 2014 at 6:34 pm

Johnny Monroe


February 4, 2014 at 5:03 pm

johnnyrvf


February 5, 2014 at 11:58 am

Margaret Jervis


February 4, 2014 at 7:30 pm

sally stevens


February 4, 2014 at 7:42 pm

Margaret Jervis


February 4, 2014 at 8:05 pm

sally stevens


February 4, 2014 at 8:24 pm

Moor Larkin


February 5, 2014 at 12:36 pm

Eyes Wide Shut


February 4, 2014 at 9:36 pm

sally stevens


February 4, 2014 at 9:56 pm

Eyes Wide Shut


February 4, 2014 at 10:35 pm

Moor Larkin


February 5, 2014 at 11:45 am

Fat Steve


February 5, 2014 at 3:08 pm

Moor Larkin


February 5, 2014 at 11:38 am

sally stevens


February 5, 2014 at 3:29 am

Duncan Disorderly


February 5, 2014 at 8:04 am

Ho Hum


February 5, 2014 at 2:51 pm

Moor Larkin


February 5, 2014 at 3:31 pm

Andrew Rosthorn


February 6, 2014 at 1:35 pm

Bless'im


February 11, 2014 at 3:31 pm

Moor Larkin


February 11, 2014 at 3:39 pm

Carol42


February 11, 2014 at 3:53 pm

Moor Larkin


February 11, 2014 at 4:01 pm

Anna Raccoon


February 11, 2014 at 4:17 pm

Moor Larkin


February 11, 2014 at 4:19 pm

Carol42


February 11, 2014 at 5:45 pm

Moor Larkin


February 11, 2014 at 5:48 pm

Carol42


February 11, 2014 at 6:00 pm

Anna Raccoon


February 11, 2014 at 6:43 pm

Carol42


February 12, 2014 at 1:48 am