e-Quality Street pic'n'mix.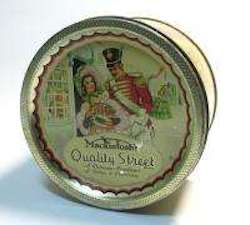 I had no idea until I read Lloyd's Bank's latest press release, that their senior employees did all their work with the end of their penis. Who did? Not for their senior executives old fashioned quill and ink for scribing leverage ratios in their ledgers and directing operations; no, they unzip their trousers and wave their penis around. 

Still, all that is going to come to an end now; the ills of the banking industry are about to be cured by ensuring that in future 40% of their senior executives will be guaranteed penis free. The interview process should be fascinating. Unemployed bankers will be practising tottering around on high heels and keeping their stocking seams straight.
I bank with HSBC, and am seriously considering a FOI request to my manger to enquire whether or not he has a penis, so that I can judge their ability to look after my money.
This e-Quality business is fascinating – Jo Swinson was out on the airwaves before Christmas claiming that it was unfair that as a serving MP she could only breastfeed her new brat in her office in parliament, but not in the voting chamber…apparently this is a disincentive to 'other young women' to become MPs.
As I am sure, similar strictures are a disincentive to other young women in other occupations. I have visions of Ms Swinson hanging out of the third floor window of a burning building as the Fire brigade's ladder comes reassuringly close to rescuing her – only to realise that the young fire-woman she thought was going to throw her over her shoulder and carry her to safety – er, can't, on account of she is simultaneously breast-feeding two month old Moses-Joshua as she climbs…
Irma Kutz got in trouble during the week:
Men and women are not quite the same. If a woman had a weapon she could use when she got drunk, I would tell her not to, of course . . . But what she does have that she can use is self-defence. And drunkenness tears that away.
The Feminists were beside themselves; Twitoris inflamed, they howled with passion. Mumsnet imploded. 'Victim blaming!' they panted. How dare Irma suggest that women shouldn't get drunk – why that is like suggesting that climbing on top of a tube train and playing cat's cradle with the overhead electrical cables means that it is your responsibility when you end up lying flat on your back neatly singed round the edges with crispy toes. We all know that electrical cables are completely untrustworthy bastards but we ought to be able to play safely with them whilst drunk without being blamed for the outcome….
Did you know that three times as many men as women commit suicide? Now there is an area that the Swinson brigade of e-Quality engineers could look at – can I suggest enforced positive discrimination? 
Elsewhere, a baby girl is born to a Mother of Somalian origin, a nation where approximately 98% of female children are subject to genital mutilation. The ideology of this practice is strongly disapproved of by feminists and campaigners in the UK.  The Mother already has two children in long term care, apparently because of her mental health issues. Their presence in long term care has not raised an iota of media interest over the years. This time, Social Services decided to act fast and arranged for adoption whilst the infant was still very young. 
Hmmn. They arranged for the little girl to be adopted by a white Lesbian couple – who are neither Muslim nor Somalian. The family of the birth Mother are outraged, saying that a white Lesbian couple cannot possibly understand the religious and cultural requirements in respect of this little girl. Somalians are demonstrating outside Harrow civic centre as we speak, in protest at these outlandish practices being imposed on this child.
Idealogical pot meet Cultural kettle. e-Quality legislation means we are all equal.
Eyes Wide Shut


February 3, 2014 at 1:07 pm

Eyes Wide Shut


February 3, 2014 at 1:13 pm

sally stevens


February 4, 2014 at 3:22 am

Moor Larkin


February 28, 2014 at 1:18 pm