Bizarre Things You Are Paying For – Number 279.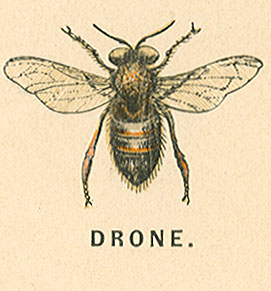 I can see this series getting ever longer – and I am sure you will be glad to add to it.
The last time I worked out the value of One Drone – the amount the government can expect to rake in from one minimum wage worker in one year – it was £1,816.19.
That was at 2009 values. Let us roughly adjust for 2013 to £2,000 to make the calculation easy.
Which means that 10 drones have worked full time for a year to pay for – what exactly?
Erm, the storage charges on 40,000 mobile phones.
Why is the government storing 40,000 mobile phones?
Because they can't sell them.
Why can't they sell them?
Because they have all been retrieved from 'orifice searches'.
Yes, 40,000 Dwayne's and Mohammed's and Kieran's currently in prison have had their backsides x-rayed and been found to contain a mobile phone…(is this lowering the ring tone?)
And ten of you have had to work for an entire year to pay for the safe custody of a shed full of shitty Vodophones.
Ministers are supporting a Bill which would allow the destruction of the phones, with Jeremy Wright, the Prisons Minister, saying it was "totally unacceptable that prisons have had to pay for storing these items".
Not half as unacceptable as taxpayers having to stump up the money to allow them to do so.
Further contributions to this series gratefully accepted.



August 21, 2013 at 10:09




August 21, 2013 at 00:25










August 21, 2013 at 10:08




August 20, 2013 at 20:30







August 20, 2013 at 20:07







August 20, 2013 at 17:19




August 20, 2013 at 16:52







August 20, 2013 at 15:42











August 20, 2013 at 14:45







August 20, 2013 at 14:50










August 20, 2013 at 15:12







August 20, 2013 at 14:43







August 21, 2013 at 06:42




August 20, 2013 at 13:34










August 20, 2013 at 13:28










August 20, 2013 at 12:59







August 20, 2013 at 12:26