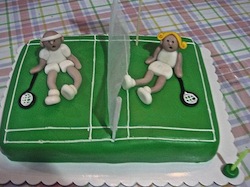 Have women become totally incapable of handling their own lives without the aid of the State to wield a big stick for them?
I ask because an extraordinary case is winding its way through Southwark Crown Court at immense expense to the taxpayer – brought about by a woman who in another age would have handled things very differently. The case has been running for six months now; the lengths the State has had to go to protect the various witnesses quite unbelievable – it is impossible to calculate at this stage the ultimate cost of this operation, and all because the woman blew hot and cold over an office romance. Suffice it to say that the man concerned remained steadfast in his affections. An army of lawyers are currently arguing over whether this amounted to 'harassment'.
Such is the sensitivity of the particular office that these two worked in that the woman is known in court as '2363′. He has been given the false code name of 'Mark' – though why he couldn't be '2364′, I have no idea. I shall rename him forthwith.
Anyway, '2363′s main complaint seems to be that '2364′ kissed her in lift No '21′ whilst he/she was on his/her way to office No '54829′ in building No '418′ for the purpose of talking to '5849′. Are you with me so far? Good! Because they are all giving their evidence behind screens so the only way you will know that '2363′ is possibly female or just another screwed up member of the Security Services is the fact that his/her long painted fingernails are on view below the screen.
'2363′ and '2364′ had an 18 month affair, which ended when '2364′ got very upset at Andy Murray losing at Wimbledon. Andy Murray has a lot to answer for. Game Set and Match to '2363′.
'2363′ went round to '2364′s flat the following month to collect his/her clothes, but '2364′ swore his undying love for him/her, and he/she was so charmed by the use of the word 'love' outside of a tennis match that he/she fell into bed with him and all was forgiven. Love All to '2364′.
The following month '2364′ arrived uninvited at a birthday party for a colleague ('2365′ I do believe!) that '2363′ was attending in the Public House known as the Ye Olde '213′ and '214′. The jury have at least been allowed to see an 'x' on the map where the Ye Olde '213′ and '214′ is, but not to know the actual name of it…not being members of the Secret Service they will not be able to work this out for themselves. They need to know where it is because they have to decide for themselves just how likely it was that '2364′ followed '2363′ from the Ye Olde '213′ and '214′ to the nearest Tube Station which was of course, Tube Station '892½' on the '79′ line. Still with me? Good, its important, because '2363′ alleges that she then agreed to go back to '2364′s flat to have a cup of tea.
'2364′, who we must remember had been imbibing alcohol at Ye Olde '213′ and '214′ along with '2363′, then became "irate, angry, throwing things around, laughing or at times even crying". '2364′ allegedly "rolled around on the floor, crying and thumping the ground". One too many in Ye Olde '213′ and '214′ can affect some people like that, we call it 'tired and emotional' but this lot probably have a code word for it. Anyway, '2363′ got fed up listening to '2364′ harking on about the old days in Station No '419862′ and took herself off to bed, not her own bed silly, but bed in '2364′s flat. '2364′ appears to have misread this signal, or not decoded it properly or something.
Because he then – Oh heinous individual that '2364′ is – sent '2363′ an e-mail on the super duper top secret e-mail system that they had both been provided with. Noooo!
Worse, no really, it does get much worse…
There '2363′ was, standing at bus stop No '567′ with colleague No '8956′ who is also giving evidence behind a screen, when '2364′ approached her early in the morning, hands shaking, obviously unwell (another heavy night in Ye Olde '213′ and '214′ one suspects) and muttered "Latte, latte", which seems a perfectly reasonable response to the effects of another heavy night in Ye Olde '213′ and '214′ and indeed, she took the hint and agreed to go for coffee with him. She said when they went to a café he started acting "partially insane".
"He would say he loved me and would marry me," she told the court.
'Partially insane' indeed.
Not only that, but it was at this point that he kissed her in lift No '21′ whilst he/she was on his/her way to office No '54829′ etc., etc.
"It is quite inappropriate to kiss someone in the lift at work when you have already said 'No', said '2363′.
'2364′ tracked down '2363′s mother's house and told her mother that he would marry her daughter within two years. He also sent flowers to '2363′s home despite her attempts to keep the address secret, the court was told.
Well, a lot of us have this sort of trouble – trying to keep things secret from the Security Services; why '2363′ thought she could keep a little thing like her address secret from a Government spy who had access to all the secrets in the entire big wide world beats me, but there you go.
At this point, '2363′ did what any sensible modern woman does, and gave '2364′ a sharp kick in the old '7589′s appealed to the authorities. She reported '2364′ to 'Uman Resources. '2364′ promptly accused '2363′ of attempting to ruin his career. Bish! Bosh! Match point.
'Uman Resources ordered the pair of them not to speak to each other ever again, which seems eminently sensible, but needless to say, they continued to meet up to three times a week after work.
The final straw was when '2364′ forced his way into '2363′s flat and she responded by calling the police/ giving '2364′ a sharp kick in the old '7589′s, making him lunch and settling down to watch a weepy movie together, as you do when being sexually harassed.
"He lunged at me as if he was going to kiss me multiple times," said 2363.
After some two hours of being lunged at 'as though' he was going to kiss her (Noooo!) '2363′ burst into tears and locked herself in the bathroom.
The unbelievably expensive trial of '2364′ on a charge of sexual harassment continues….
In other news; Andy Murray managed to hang onto his Brisbane International Title:
"I'd like to dedicate this victory to one of my best friends. He's back home watching – you're going to get through it."
'2364′? Andy is thinking of you….
June 28, 2013 at 22:15




June 28, 2013 at 17:29




June 27, 2013 at 08:08










June 27, 2013 at 04:07




June 27, 2013 at 00:58




June 26, 2013 at 23:17










June 26, 2013 at 23:19




June 26, 2013 at 18:56







June 26, 2013 at 20:16










June 27, 2013 at 01:32




June 26, 2013 at 16:23







June 26, 2013 at 19:41




June 26, 2013 at 15:58










June 28, 2013 at 13:02




June 26, 2013 at 14:08







June 26, 2013 at 13:55




June 26, 2013 at 13:36












June 26, 2013 at 13:58