Putting a Spanner in the Works…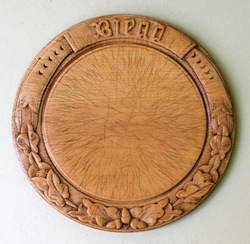 Back some 20 years ago, when the sun still shone in summer time, and young army lads only got beheaded in foreign places so there was no need for a focus group to tell the Prime Minister what to Tweet on the subject, a group of gay young middle aged blades got up one morning and – simultaneously – thought to themselves, I know what would make this Bank Holiday go with a bang, I'll get someone to nail my nipples to a bread board. What? You old fuddy duddy, the thought never occurred to you? Still buttering your toast on that bread board? Bor-r-r-ring!
They were so enamoured of this idea, that they made a video of 'wot I did on my bank hols'. They added a few spicy extras, oh, like putting a fish hook through their penis – sterilised naturally – and played it back to themselves every time 'Britain's Got Talent' came on. They didn't sell the video, or even loan it to anyone, but eventually a copy came into the hands of the morality police. Operation Spanner was born.
There cannot be a law student alive who doesn't remember the details of the subsequent court case; R v Brown. The question of whether an adult of full mental capacity can consent to being injured in the name of pleasure is one we have all argued over. Algolnagnia See? I can still remember the proper name for it. And the fact that you can't. Consent that is. The full details of the long and drawn out judgment are mercifully lost in the mists of time, but I do recall that it included discussion of just about every sadistic sexual practice in existence. Criminal Law students are made of stern stuff. Or used to be. It seems that today's students, even the creme de la creme at Cambridge are not so hardy. They reeled away from an exam which asked them to consider: Vapours all round, not least in the Daily Mail and Telegraph. What could become of young minds asked to contemplate such a 'horrific question'? An undergraduate identified only as Miranda JP wrote on Twitter: Eventually Miranda was unmasked as a third year English student who has now wisely protected her Tweets…. English students are not made of such strong stomached material as law students.
It does pose the question of what happens to the minds of those who work in the area of criminal prosecutions for sexual deviancy. Are they not as other men (or women)? Immune to the corrupting influence of viewing and hearing of sexual deviancy?
Today our shy and sensitive Prime Minster, Cammeroid, has emerged, all pink and glistening, from the rear end of yet another focus group to announce that he has discovered the way to prevent further child murders like those of April Jones and Tia Sharp. Not before time – they have been occurring since the beginning of recorded history. Several thousand years ago – and yeah! the cause has been found to be that well known tax dodging global giant, Google, not removing pornographic images from the Internet. That'll be the same Internet that has just celebrated its 30th birthday…
Apparently it is the Internet which is responsible for the current strange phenomena of geriatric celebrities with a connection to the BBC, however tenuous, suddenly turning into child abusers 30 and 40 years ago. It doesn't seem to have afflicted geriatric golfers, or geriatric dustmen, or even geriatric policemen, just geriatric artists.
The Prime Minister told The Mail on Sunday last night: 'I am sickened by the proliferation of child pornography. It pollutes the internet, twists minds and is quite simply a danger to children.
I don't doubt for one moment that child pornography is an addition to the 'fount of human knowledge' that we could well have done without – like nailing one's nipples to a bread board – but someone has to be aware that these things occur, and if it is really true that once one has glanced upon such images, one is irredeemably corrupt and on an unstoppable path to being a paedophile and a danger to all children, including one's own – then what are we saying of the legal profession; the judges, lawyers, specialised policemen both past and present who spend their working lives surrounded by this material?
This week there has been uproar because a school teacher who is said to have viewed 'child porn' was allowed to return to work (interestingly we are only usually told the severity of this alleged 'porn' when it is category 5 on the new SAP scale – Geoffrey was found to have viewed 143 images at level 1 on the old COPINE scale) –
Non-erotic and non-sexualised pictures showing children in their underwear, swimming costumes from either commercial sources or family albums. Pictures of children playing in normal settings, in which the context or organisation of pictures by the collector indicates inappropriateness.
The consensus of opinion seems to be that even setting eyes on pictures of children in swimming costumes from family albums is sufficient to turn you into a danger that should not be allowed to be near children.
So what of policemen, past and present, who must gaze upon, not once but twice, thrice and analyse, pictures of level 5 seriousness? Are they immune to the dangers by virtue of being policeman? Obviously not; in just one police force I have discovered a string of policemen who having once viewed child porn have gone on to become deviantly corrupted. In the linked case, after the man had ceased to be a policeman but had chosen to continue working in the field as a private investigator. There is no mention in the article of him being banned from further contact with children – even his own, and statistically it is his own children who will be at greatest risk from him if the connection between viewing 'child porn' and being 'a danger to children' is proven.
Whilst we are on the subject of protecting children by asking Google to 'remove all images from the Internet which could corrupt' (surely about as sensible as asking British Telecom to cease listing the phone numbers of those who like to make indecent phone calls) should we not be more circumspect in removing all children from the environment of those who have professionally viewed 'child porn'?
How can we be concerned about children being in a supervised environment for 8 hours a day with someone corrupted by having viewed children in their swimming costumes and yet so complacent about children being in an unsupervised environment for 24 hours a day with an authority figure who has viewed the most depraved and illegal images?
I can foresee an outcry when social workers snatch the children from the homes of all policemen, private investigators and judicial figures who have been involved in prosecuting these terrible on-line child porn crimes, but I can see no other solution – no matter how fond of cats they are.
It might not be a popular move amongst those who see this field as their life's work – but surely the safety of the children comes first?
June 12, 2013 at 18:18




June 12, 2013 at 14:29







June 12, 2013 at 10:29




June 11, 2013 at 23:27







June 11, 2013 at 23:33




June 12, 2013 at 07:03







June 12, 2013 at 09:40







June 11, 2013 at 09:54




June 11, 2013 at 07:14




June 10, 2013 at 22:10










June 10, 2013 at 22:16










June 10, 2013 at 23:26







June 10, 2013 at 23:35




June 11, 2013 at 00:03







June 11, 2013 at 07:25

June 10, 2013 at 22:07




June 10, 2013 at 16:52







June 10, 2013 at 13:49







June 10, 2013 at 14:11







June 10, 2013 at 13:35







June 10, 2013 at 13:40







June 10, 2013 at 15:31







June 10, 2013 at 15:48

June 10, 2013 at 12:56







June 10, 2013 at 12:51







June 10, 2013 at 11:16




June 10, 2013 at 10:34







June 10, 2013 at 10:14




June 10, 2013 at 09:58







June 10, 2013 at 09:57







June 10, 2013 at 09:54







June 10, 2013 at 08:02







June 9, 2013 at 23:32




June 9, 2013 at 21:38







June 10, 2013 at 11:31




June 9, 2013 at 19:43







June 9, 2013 at 19:02




June 9, 2013 at 18:17




June 9, 2013 at 17:16




June 9, 2013 at 16:41







June 9, 2013 at 16:39







June 9, 2013 at 16:27




June 9, 2013 at 16:22







June 10, 2013 at 11:08




June 9, 2013 at 14:02










June 10, 2013 at 07:45




June 9, 2013 at 13:45