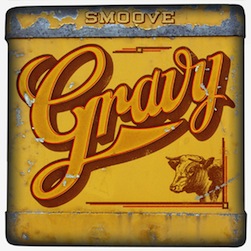 Can I pose a question to you? When you go to fill up your car, do you search out the most expensive petrol to buy? No?
Surely you have a moral duty to do so? You earn your money in the UK, yes? Then surely just because the law currently allows you to shop around for the cheapest place to buy your petrol that is no excuse for taking advantage of the law? If you live near the southern ports, do you think it reasonable to cross the channel to buy cigarettes and wine in France?
Are you not exhibiting signs of tax avoidance by shopping around, since certainly VAT increases in direct proportion to the base price – the more you pay for fuel, the more VAT the government recovers? Wouldn't that be behaving like our MPs who claimed that maximising their expenses was 'allowed' by the rules?
So do you think that perhaps you have a moral duty to pay as much into the exchequer as possible, or do you think the government should pass laws that stop you shopping around for the cheapest fuel, forcing you to pay the maximum for fuel that you could, out of the money you earn in the UK?
Or does size matter? Do you only have this moral duty when you reach a certain income bracket? Can morality be adjusted to 'fit' like a pair of too long trousers?
I'm sure you have twigged why I am asking – the spectacle of first Google in the UK, and now Apple in the US being forced to take the 'perps' walk and be hauled in front of the nation like naughty schoolboys to have their bottom smacked for shopping around and finding the cheapest place to pay their taxes – as allowed by the laws passed by those very same MPs? If they do have a moral duty to pay more than the law says they should, then we need to be told where the cut off point is; shall we have jobs advertised in the Guardian – a vacancy arrives for a new Director of Social Services: Pay scale – 'off the wall', morality laws apply! Should Lottery tickets carry a warning that 'morality laws may apply if this is a winning ticket'. Will we see afternoon TV adverts asking whether 'you were told or understood' that morality laws could apply to you if your sister bought you a winning lottery ticket?
Just asking like. Because we seem to be entering a whole new world of laws that only apply in certain emotive circumstances, according to the result of the latest focus group. Pinch a bottom in Gateshead when you are a nonentity and you are a cheeky chappy, pinch a bottom 40 years ago and then become famous, and you are a paedophile. Have sex with 14 Pakistani's and you are exercising a 'lifestyle choice'; refuse to have sex with one geriatric entertainer and you are a traumatised victim for life. Shop around for where to pay your fag tax and you are a hard pressed working man, shop around for where to pay your corporation tax and you are an evil conglomerate.
It is not just in the land of law that the victimal hierarchy applies; we have a classic example in the world of hand outs. Specifically hand-outs in respect of sex. This is not to be confused with prostitution, I know both of them involve a payment for sex, but this is totally different. It is understandable if you are confused. One is a voluntary payment made by the purchaser to a hard pressed 'sex worker' honestly toiling her way through the beds – or back seats – of the nation's menfolk; the other is a retrospective payment for 'closure' made by the nation's tax payers 40 years later to people who were too scared to put their hand out up at the time.
We have had Mssrs Pannone & Co complaining that Savile's estate which had been left to several charities for the benefit of unknown victims of something or other was 'being stripped out. It's as if they've thought they can make money out of this, as if they've viewed the whole thing as a gravy train'.
Wow! We can't have victims of say quadriplegia viewing Savile's estate as a gravy train – that money should be going to proper victims. Real victims of groping and pinching and serious stuff like that.
Except that not everybody agrees. A surprising 'not everybody'. Like The National Association for People Abused in Childhood.
They have 'concerns about large amounts of money being given directly to victims'. They think 'It's not always helpful to dole money out to individual survivors', in fact their Chief Executive says: 'I know from personal experience that for vulnerable people, receiving large sums of money is not always the best thing. Money should always come with an offer of help and support. We think survivor organisations are better placed to manage that.'
Or put another way – they think they should be in the first carriage of the gravy train, quite who should be in the second carriage is not clear – the quadriplegics or the gluteus maximus tāctumii?
They'll be lucky if there's even standing room – the lawyers are already in the window seats, full English breakfast and an ironed copy of the Times on order. Leafing through their Latin phrasebook to find a suitable term for 'me first'!
Will the 'morality laws' apply to the winners when the train finally comes to rest?






May 29, 2013 at 17:40










May 29, 2013 at 16:45




May 29, 2013 at 12:39







May 28, 2013 at 13:28







May 24, 2013 at 12:47







May 24, 2013 at 11:36







May 25, 2013 at 12:43




May 23, 2013 at 01:19







May 23, 2013 at 08:19







May 23, 2013 at 09:10







May 23, 2013 at 11:07




May 22, 2013 at 23:43







May 23, 2013 at 15:47




May 22, 2013 at 23:35







May 22, 2013 at 23:49










May 23, 2013 at 23:23










May 23, 2013 at 23:33




May 22, 2013 at 20:54







May 22, 2013 at 23:01







May 22, 2013 at 23:09







May 23, 2013 at 12:53







May 23, 2013 at 13:56







May 23, 2013 at 20:33







May 22, 2013 at 19:42







May 22, 2013 at 22:33










May 23, 2013 at 12:47







May 23, 2013 at 13:52




May 22, 2013 at 19:41




May 22, 2013 at 17:38







May 22, 2013 at 18:01









May 22, 2013 at 15:01







May 22, 2013 at 14:22




May 22, 2013 at 14:18







May 22, 2013 at 13:58









May 23, 2013 at 12:56










May 23, 2013 at 13:03




May 22, 2013 at 11:48










May 22, 2013 at 10:57







May 22, 2013 at 12:08













May 22, 2013 at 20:07