The Revenge of the Social Worker?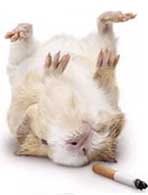 The Crymlyn Bog is one of the less salubrious parts of Wales. The Romans avoided it, the Welsh had no wish to live in it, and until a wealthy Victorian businessman hired local labour to spend their days up to their armpits in its foul peat water and construct the Tennant canal, it was a place avoided by all sensible human beings. The Tennant canal brought coal from the Neath valley, covering the area in coal dust; eventually the railways moved in and built the Dan y Graig depot where they cleaned and repaired the steam trains; the Luftwaffe bombed it senseless, until finally it housed the first municipal cemetery – the dead had no choice in resting there. You don't want to go there. Hah! I almost forgot to mention the riveting Tir John landfill site, where the rest of Swansea dumps its rubbish.
Some have little choice in the matter; the vulnerable, the mentally ill, the inadequate, the flotsam and jetsam of modern life, the 'work in progress' of the nation's caring, sharing social workers. It is a popular place to 'place in accommodation' as housing someone in a damp, dingy, ex-miners cottage is euphemistically known and leaving them to figure out how to sustain body and soul with only a cemetery for company and neither sight nor sound of a shop. There is a park and ride into central Swansea, I know it well, I often used it. Dismal place, the only excitement is betting on how much of your car will still be left in its parking spot when you return.
No doubt young Kirsty used the bus from the park and ride when she went into town to meet her social worker. We don't know a lot about Kirsty. We know she has three children. We know she is 22 now. We know she has 'mental health issues' as it is described these days. That state of constant anger at her lot in life. We don't know exactly what she is angry about – do her children still live with her full time? We shall not be allowed that information. The Family courts operate in secrecy, when they remove children to a 'place of safety', they do so behind closed doors. Was Kirsty herself in care? We don't know that either. All we know is that a roof over her head in the unlovely Dan y Graig road overlooking the cemetery and a Social Worker are the key points in her life. We can surmise though.
Kirsty went to see her Social Worker last year. She was angry, once again. Had her children been removed? A promise to rehouse broken? Who knows! All we do know is that the outcome of that meeting was that she tipped a jug of water over the head of the Social Worker, no explanation was given by this caring professional, the 'adult' in Kirsty's life – now morphed into "upset and shocked victim". If the Social Worker did support Kirsty in court and explain what it was that had gone so wrong in her young life, it was not reported. The Social Worker was there purely as 'victim'.
Kirsty was given an 18 month conditional discharge, ordered to pay £150 compensation to the 'victim', £85 court costs and a £15 'victim' surcharge. Presumably out of her benefits, for there is no mention of a job.
I am sure that spending your working hours 'supporting' the Kirsty's of this world is deeply challenging. Infuriating. Wearing. Depressing even. That is why you get paid around five times young Kirsty's benefits, and you can afford not to live in Dan y Graig road. I know that when I emerged from similar households I would sometimes go and park in the nearest 'safe' car park and just hold my head in my hands. Sometimes it become unbearable. I don't believe that I ever lost sight of the fact that the inhabitants of Dan y Graig road were the victims, not me. I got to drive home at the end of the day. There was no escape for them.
Three months later, it was time for Kirsty's next interview with her Social Worker. Same one? Who knows, they are nameless unattributable figures these days. If it wasn't the same one, this one had the same instincts…
Kirsty reported that she had lost the keys to her 'home' on Dan y Graig road. Two weeks beforehand. God knows where she had been sleeping in the meantime. Boyfriend? Shop doorway? Where were the children? With a neighbour?
What do you think the Social Worker did for her? Phoned a locksmith? Arranged for duplicate keys from the Housing Manager? Checked that the children were all right? We don't know. If she did, it made no difference to Kirsty – once again she left the office angry and upset.
What we do know is that the Social Worker remembered that Kirsty had a Guinea Pig – so she phoned the RSPCA. They got into Kirsty's flat for her. Got a warrant and everything to do so. Whether they thought to let Kirsty back in is not recorded, because all they were interested in was the Guinea Pig. They looked through the window and saw it – four furry feet in the air – patently a potential resident of the cemetery opposite.
They took Kirsty to court; now the Guinea Pig was a 'victim'.
The prosecution followed a tip-off from a social worker, last October, that the 22-year-old, of Dan y Graig Road, Port Tenant, had abandoned the animal.
Prosecutor John Tarrant told the court: "A social worker learnt that she had lost the keys to her house a fortnight ago and was aware that she had a guinea pig.
"An inspector went to the address and he could see through a window and saw the body of a white and brown guinea pig."
The inspector, Neill Manley, then took some photographs before setting about acquiring a warrant to enter the house.
Mr Tarrant told magistrates what Mr Manley discovered saying: "He recorded a strong decomposing smell and found the guinea pig laying dead with an empty water bottle, no food and a cage full of faeces.
"The type of cage was not suitable for anything other than short term. While there were some toys inside it was far too small."
A postmortem was carried out on the animal which revealed the cause of death as being starvation.
In mitigation David James pointed to the fact that his client, a mother of three, had "mental health issues". The prosecution did not accept the mitigation.
Kirsty will be back in court on May 28th to find out what her punishment is this time. The Social Worker does not appear to have said anything in her favour in court, yet again.
I doubt that Kirsty is a particularly loveable character. I daresay she displays what is euphemistically known as 'challenging behaviour'. She may well be one of those characters who 50 years ago would have lived within the confines of a community hospital. Possibly carefully protected from getting pregnant in the first place. Nowadays we have 'care in the community' and an army of highly paid professionals to organise the life of the Kirsty's of this world.
Works well doesn't it?
Purely my personal opinion, but it seems to me that Kirsty might be a lot better off without a social worker…
h/t The sharp eyed Edna – yet again!
May 26, 2013 at 07:48




May 26, 2013 at 07:41




May 25, 2013 at 14:04










May 25, 2013 at 15:04










May 25, 2013 at 15:15







May 25, 2013 at 22:13




May 25, 2013 at 23:46







May 22, 2013 at 21:34










May 24, 2013 at 16:30




May 21, 2013 at 23:18







May 21, 2013 at 23:19







May 21, 2013 at 13:27







May 21, 2013 at 12:02







May 21, 2013 at 11:43







May 21, 2013 at 10:25







May 21, 2013 at 00:31







May 21, 2013 at 12:17




May 29, 2013 at 13:02




May 20, 2013 at 22:17







May 20, 2013 at 19:44







May 20, 2013 at 18:08







May 20, 2013 at 17:13










May 20, 2013 at 17:33




May 20, 2013 at 16:58







May 20, 2013 at 16:29









May 20, 2013 at 15:59










May 20, 2013 at 19:28










May 20, 2013 at 22:33







May 20, 2013 at 15:02







May 20, 2013 at 14:46










May 20, 2013 at 15:19







May 20, 2013 at 14:02




May 20, 2013 at 13:55







May 20, 2013 at 22:29










May 21, 2013 at 13:49




May 20, 2013 at 12:45










May 20, 2013 at 12:53




May 20, 2013 at 13:24







May 20, 2013 at 19:19







May 20, 2013 at 20:03







May 20, 2013 at 22:27







May 21, 2013 at 11:18







May 21, 2013 at 12:16







May 21, 2013 at 12:37







May 20, 2013 at 19:20







May 20, 2013 at 10:28










May 20, 2013 at 10:11




May 20, 2013 at 09:18