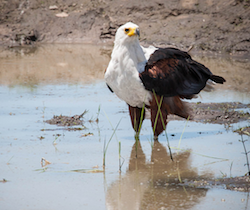 The Internet has correctly been concerned at what has been perceived as the loss of a 'right'. The proposals by the Association of Chief Police Officers (Acpo) to refuse to release the names of people they arrest in the course of criminal investigations. The proposal has been condemned as secret justice and produced angry responses from all who claim to support 'freedom of speech'. The 'Leveson effect' has duly shouldered the mantle of blame.
It seems to have escaped their notice that the 'right' to know the name of those arrested has never existed. 20 odd years ago, the Queen's Bench Divisional Court in R v Secretary of State for the Home Department, ex p Westminster Press Ltd [1991] ruled that the media has no automatic right to be informed by the police of the name of a person who is under investigation or who has been charged by a criminal offence.
It has, of course, been the case for many years that the Police choose to ignore the fact that they don't have to give names to the media – it can be useful to them to do so for many reasons. It is noticeable that in the current furore, the Sun, from atop their high moral horse, have listed a series of sexual crimes against children which came to light after arrests were made public. It quotes one of 80 victims to call the police after "Black Cab" rapist Jon Worboys (pictured above) was arrested. He was jailed in 2009.
The 24-year-old student said: "This will lead to guilty men walking free. I only knew about Worboy's arrest because I saw his name in the paper. How am I and hundreds of others supposed to know police are looking into an individual if it is not publicised?"
Other cases cited by The Sun include a swimming coach jailed in 2006 for sexually abusing children as young as five. It notes that four victims came forward after reading of arrests in their local papers.
This is appealing to the current paedo-panic where 'trawling', as it is known, can have a dramatic effect on a subsequent charge – using the 'similar allegations' method of corroborating evidence. Advertising the name of an arrestee, particularly if well known or in a previously pivotal position in a child's life, can bring forward other 'children', even when now middle aged, to give evidence. Or, as Peter Watt of the NSPCC told The Sun: 'When a suspect in a child abuse case is named it gives more victims the confidence to speak out and helps ensure that justice is done.'
Now it is well known that most sexual abuse against children is carried out by a member of the family. Not a great deal of interest in publishing the names of family members, the chances of children from outside the family coming forward to corroborate evidence are slim – where the victim and perpetrator are say brother and sister or Father and daughter. Where the perpetrator is 'outside the family' and a local man, confining his activities to his own area, only publishing his name in a local paper will bring the required results.
That leaves the national papers with only the chance to name those in a pivotal position in a child's life if they are to join the current paedo-hunt. Who exactly is pivotal to a child's life? Who is a named person likely to be remembered years later and generate the required interest to bring forward other 'victims'. The most obvious person is a teacher – they have more contact with children than any other group of people. (Note: I am not claiming that teacher's are more likely to be paedophiles, I am merely pointing out that as 'memorable figures' in a child's life, they have to be in pole position).
Except that you can't 'trawl' for other victims where the suspect is a teacher. Nope. Teacher's are excluded from the great pre-charging paedo-hunt. By law. Legislation giving lifelong anonymity to teachers accused of committing criminal offences against children at their schools was embedded into section 13 of the Education Act 2011. This anonymity does not apply to teaching assistants, caretakers, school ancillary staff etc. Nor does the anonymity extend to the teacher once charged with an offence – but what you can't do is use the media to advertise that a teacher has been arrested and hope that other 'victims' will come forward so that you can progress to charges…
So any hope of bringing charges against a teacher for sexual offences must rest fair and square on the original evidence of victims who came forward without any helpful prodding from the media. That stopped the trawling industry in its tracks – the group who had the most access to children – and were also the most likely to have false charges flying around as a direct result of trawling amongst disgruntled former pupils had been specifically put out of bounds for what was becoming a growth industry.
I don't remember any outrage from the media at the times regarding this block on 'free speech' although in fairness, the Society of Editors did lobby hard against the proposals.
So where should the diligent 'trawler' look next? Who else might be memorable from a child's life, outside the family, excluding teacher? The pool gets ever shallower…Did they ever meet a celebrity? Pop star? Television personality?
Ah so! Grasshopper! I think the mist is clearing.
April 14, 2013 at 12:01







April 14, 2013 at 11:28




April 13, 2013 at 21:45







April 13, 2013 at 20:46







April 14, 2013 at 01:02










April 14, 2013 at 05:44




April 14, 2013 at 12:54










April 14, 2013 at 13:08




April 13, 2013 at 20:43










April 13, 2013 at 20:48










April 13, 2013 at 21:56







April 13, 2013 at 18:37







April 13, 2013 at 18:25







April 13, 2013 at 15:05










April 13, 2013 at 16:15







April 13, 2013 at 15:02










April 13, 2013 at 20:12




April 13, 2013 at 10:50









April 13, 2013 at 10:32



↑