Competition : That Old Canard – Stimulating the Economy!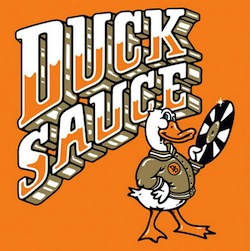 Osborne and Cameron really are a bland, boring duo. 1p off a pint of Beer? Hardly going to create a rush of jobs is it?
Over in America they are so much more inventive, original – and colourful. I suppose that should be colorful.
They know how to get essential workers into jobs that people are just clamouring to pay good money for.
Take the grant that has just been awarded to three Doctors at Yale University. Under the circumstances I think I can refer to them as Quacks.
They've been given $384,949.00 under the American Recovery and Reinvestment Act of 2009 that was set up to invest money in the sort of job creation scheme that Ed Balls would like to see the UK undertake. $384,949.00 is a lot of money to feather your academic nest with, and I'm sure the good Doctors won't get their feathers ruffled if I take a closer look at what precisely they are doing with this money.
So far they appear to have paid $14,931 to nine different 'vendors'. What are they buying? Apart from tape measures, it is difficult to imagine what other equipment they might need.
For working under the august figure of Professor Richard Prum (please note: that is Prum, not Plum. You will be grateful for me mentioning that…) and enlisting the politically correct assistance of 'high school students from under-represented minorities' they have embarked on a four year long 'exciting opportunity' to, er, write a lengthy and earnest manuscript describing their progress, er, measuring the erect penis of hundreds, if not thousands, of Ruddy Ducks.
No, it is not April Fool's Day yet. A quarter of a million pounds in 'stimulus money' stimulating Donald Duck and then running after him with a tape measure…
The project constitutes an exciting opportunity to investigate the role of sexual conflict on the evolution of reproductive structures…
The mind boggles. If anybody can come up with a British job creation scheme using government money that can outdo that one, I shall be delighted to award them a bottle of my favourite Monbazillac to go with their Duck in Plum sauce.
* Fascinating web site though – I wish we had the equivalent in the UK, hours of fun to be had.
March 22, 2013 at 10:28







March 22, 2013 at 12:05




March 21, 2013 at 22:17




March 21, 2013 at 21:46




March 21, 2013 at 21:33




March 21, 2013 at 21:33




March 21, 2013 at 16:48







March 21, 2013 at 16:22




March 21, 2013 at 16:22










March 21, 2013 at 16:04







March 21, 2013 at 22:22







March 21, 2013 at 15:54




March 21, 2013 at 15:49