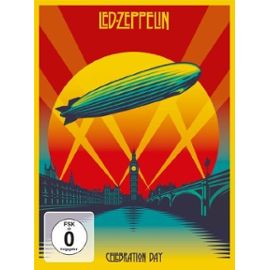 I am sorry to be a bit slow out of the blocks, but I have a lot on my plate at the moment and don't always keep up with the news. So the following matter only came to my attention yesterday evening, when I caught the tail end of BBC Radio 4's "PM" programme, and heard of the plight of our sensitive and much berated MP's many of whom, far from being the thick-skinned, amoral carpet baggers that the filthy Murdoch controlled Press allege, are in fact sensitive souls, many on the brink of nervous breakdowns under the barrage character assassination.
I discovered this in an interview with Jim Sheridan, Labour Member of Parliament on one side, and Quentin Letts, Parliamentary sketch writer for the Daily Mail on the other.
Sheridan is suave, svelte, and dynamic – some say Darcy-esque. I must calm my homo-erotic impulses at this point. Be still my beating heart! Letts is a lumbering Neanderthal of a man, devoid of manners, wit or intellect.
Anyway, just a few hours after new powers to regulate the Press were announced, Mr. Sheridan, in a mild, considered yet forceful way, with great intellectual rigour, and whilst looking remarkably well dressed in an understated sort of way, had used the occasion of a hearing of the Commons Culture, Media and Sport committee to gently reprove Parliamentary sketch writers, whom he called "parasitic elements".
Pausing there, some readers may recognise that the word "elements" is part of the lexicon of hate used by Nazi and Bolshevik alike, and by visionary leaders such as Pol Pot. It is usually used shortly before the word "liquidated" comes into play, and not in the way Nigella Lawson might use it. Of course I am not attributing such an association to the open-minded, liberal, touchy feely Mr. Sheridan, a man so gentle and noble that he might be called a latter-day Gandhi, with added on bits of Martin Luther King and Nelson Mandela grafted on.
No, he was a far cry from the thuggish, somewhat lardy, aggressive, half bald and glottal Glaswegian of limited intellect that the running dogs of the Murdoch Press would have us believe!
Mr. Sheridan objects to the Parliamentary passes being issued to sketch writers on the grounds that they are rude about MPs, and thus are abusing their position. He wants them stripped of their Parliamentary passes. He would prefer them to be left to their chances by finding their place in the public gallery, or watching on TV.
Anyway, I listened to the interview on the "PM programme" with eloquent and urbane Mr. Sheridan on the one hand, and Letts, all bluster and barely comprehensible, on the other
Mr. Sheridan quietly chastised the sketch writers for criticisms of people's appearance and speech, and for not putting forward a positive view of our noble Parliamentarians – he nearly said "spin", but held back. This, he said serves no public interest, or "business case" which justifies a Parliamentary Pass. It is just personal assassination, or as he so eloquently put it "slaggin' people off."
And, as he pointed out, if an MP complains, then all that stuff about expenses is regurgitated. How awful! Maybe he needs therapy for Post Traumatic Stress Disorder? Perhaps paid for by the public purse? It would only be fair.
Going back in time, according to the Daily Telegraph – and I have no way of knowing whether this is true – Mr. Sheridan allegedly strongly defended former speaker and fellow Scot, the famously genial and above-board Michael Martin as a man "of the highest integrity" who had been the victim of "bad advice" from his officials during the expenses row – which "Gorbals Mick" fought tooth and nail to suppress. I would also like to point out that his expenses claim for a 42 inch plasma TV (plus warranty) and a leather bed were not only reasonable, but completely necessary – no MP for that constituency could be seen to be without what the man on the Paisley Omnibus would have. He probably didn't want the TV. It was just a statement of solidarity with his constituents. Further alleged details of Mr. Sheridan's activities and claims can be found here:
http://www.telegraph.co.uk/news/newstopics/mps-expenses/5354087/Jim-Sheridan-claimed-for-plasma-TV-and-leather-bed.html
In any event these comments have produced a reaction from the lickspittle jackal Letts, and others. Letts had abominably retorted that "You don't actually need to be there in the flesh to see what a donkey Jim Sheraton is, you can see that from a TV screen and it is just as obvious by a distance of many a country mile".
Fortunately, in the Daily Torygraph a writer called Micheal Deacons came to Sheridan's defence, calling him "the noblest politician of this and any other era", although he did warn that the "parasitic elements" that Sheridan had identified might well call him:
"A caviling joy vacuum, a waddling autocrat manqué, a great swollen zeppelin of self-importance, his face as sour as vinegar and his voice as dull as drizzle."
http://www.telegraph.co.uk/news/politics/9941077/Sketch-Jim-Sheridan-noblest-parliamentarian-of-this-or-any-era.html
Now, leaving my meagre attempts at satire behind for the moment, Sheridan's opinion is by degrees (a) hugely ironic, (b) as stupid as he sounds, and (c) menacing.
It is ironic because of context. Just that very day I had heard a response to the Budget presented by a Leader of the Opposition who regularly satirizes the Government as a cabal of public schoolboys dedicated to protecting the interests of a millionaire elite to which they belong. The satire is perfectly justified and effective as a rhetorical device. It is also ironic for many reasons which readers can fill in for themselves, but that is not the point.
It is stupid because politics is fought in a battle ground of parody, mis-characterization, personality, tribe and slander. One of the mantras of the left is that politics is only about policy. As I have often opined, this is simply misconceived. This is an argument advanced by those with no, or an unattractive, personality, who want to shut down that inconvenient avenue of discussion. Let us go together in an imaginary time machine and go and talk to Plato, Cicero, Julius Caesar, Walpole, Pitt, and Disraeli; all master orators, all of whom understood that politics is about people and personality as well as policy. Of course policy is important, but so is the person behind it. Thatcherism does not exist without the persona that is, or was Margaret Thatcher.
Demonization, vitriol, parody and satire are the normal and essential elements of politics and debate. Satire is an essential part of a free society, and a sign of a healthy body politic. It is sufficient to say that it can trace its origins way, way back further than Ancient Rome, which I believe to have been highly decorated with "graffiti" of quite scandalous nature –and rightly so. The Greek playwright Aristophanes filled his comedies with jabs at the influential citizen leaders of Athens during the Peloponnesian War. Shakespeare took the proverbial, big style. So did Dante in his "Inferno". In Britain the 18th and 19th Centuries were particularly robust in terms of satirical art, cartoons and pamphlets. Jonathan Swift was a master satirist. So was Mark Twain.
It is menacing because it betrays the attitude of many of those power or potential power to the Press. Satire is a necessary, although not sufficient function of a democratic society. Mr. Sheridan argues that "slagging off" MP's is not part of the democratic purpose. Well, yes it is, actually. Just as the parties "slagging" each other off as they do every day and in almost every Parliamentary exchange is part of the democratic process. But – and here Mr. Sheridan reveals his misunderstanding and his vulnerability – sketch writing and satire is not about mere "slagging off". Good satire, like a good lie, demands an element of truth.
If someone were to indulge in mindless and bigoted personal abuse about Mr. Sheridan or his background or family, or even his seemingly plastic teeth that would attract my disdain. And I would suggest that a personality (I use the word in the loosest possible way) such as Mr. Sheridan would not have the slightest concern if I or anyone else called him a rude name. A thick-skinned politician from the hard school that is Labour's Scottish heartland is not going to give a plasma screen TV for that. But a barbed and witty satire that is a bit close to the bone? That is another matter. That hurts.
Satirists are here to prick the bubble of those who claim moral superiority and power over us. This is necessary, because all too often those who seek power are as we know venal, pompous, intellectually and sometimes in other more real ways corrupt, and apt to believe in their own propaganda. I believe that Julius Caesar was accompanied on his Triumphal progresses by a servant who stood behind him and whispered in his ear:" You, too, are human."
Throughout history, one psychological constant is that tyrants display a lack of sense of humour, and intolerance of those who have one. There are no sketch writers in North Korea. And this is one of the real dangers of Leveson and press regulation, cooked up at 3.00 am in the presence of the self-appointed interest group, Hacked Off.
Gildas the Monk



March 24, 2013 at 00:59




March 23, 2013 at 23:59










March 23, 2013 at 15:23




March 22, 2013 at 15:11










March 22, 2013 at 15:47







March 22, 2013 at 14:53










March 22, 2013 at 15:39




March 22, 2013 at 12:47










March 22, 2013 at 12:57







March 22, 2013 at 13:29










March 22, 2013 at 19:17










March 22, 2013 at 22:55







March 23, 2013 at 12:29







March 23, 2013 at 23:08







March 22, 2013 at 20:11







March
22, 2013 at 20:41





March 22, 2013 at 11:51




March 22, 2013 at 11:00




March 22, 2013 at 10:40