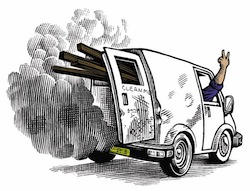 No Tax up to £10,000 annual income.
Fuel duty increase scrapped.
Cheaper Beer.
Tax Free child care to be introduced.
Equity loan up to 20% of value of homes up to £600,000 interest free for five years.
White Van Man must be ecstatic – and busy stocking up on dodgy cigarettes….oh dear, no increase in tax on cigarettes?
What's your first impression of the budget?
March 21, 2013 at 12:59










March 21, 2013 at 10:58







March 21, 2013 at 10:20







March 21, 2013 at 10:48










March 21, 2013 at 11:33







March 21, 2013 at 13:38







March 21, 2013 at 16:45










March 21, 2013 at 19:33










March 21, 2013 at 23:28




March 21, 2013 at 09:41







March 21, 2013 at 05:46




March 20, 2013 at 21:41




March 20, 2013 at 21:27










March 20, 2013 at 22:57




March 20, 2013 at 19:06







March 20, 2013 at 21:11







March 21, 2013 at 12:53










March 21, 2013 at 15:02




March 20, 2013 at 18:59







March 20, 2013 at 17:21







March 20, 2013 at 16:56




March 20, 2013 at 16:35




March 20, 2013 at 15:44










March 20, 2013 at 14:49




March 20, 2013 at 14:15










March 20, 2013 at 15:35