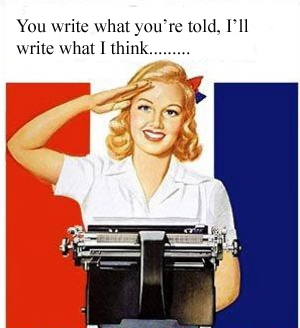 Remember when the Guardian first started making allegations that the News of the World had hacked Millie Dowler's phone and deleted messages? Remember how it soon became 'murdered Millie's' phone, just in case we had missed the point that this was a heartless technological triumph carried out by sinister black hats employed by the blackest hat of them all – Rupert Murdoch?
Eventually the Guardian conceded their lie:
Since this story was published new evidence – as reported in the Guardian of 10 December – has led the Metropolitan police to believe that this was unlikely to have been correct…
But not before they had published a grand total of 37 stories that were based on that lie.
Thus was launched an entire industry of 'we wuz hacked' legal cases. The 'Hacked off' campaign group originated from those stories. Ironical given that 'Hacked Off's' entire raison d'etre is to ensure that in future when newspapers or any other news publisher gets it wrong they will be subject to draconian penalties. An entire campaign to punish publishers for untruths, based on the publication of an untruth. You couldn't make it up.
The very word 'hacked' was a misnomer, there was no computing alchemy; merely a journalist discovering a new source of information – no different to learning how to navigate Facebook and download that teenage photograph of a youthfull politician throwing up into a policeman's hat. The teenage person who put that photograph up so many years before had not meant it for public consumption – he had forgotten to protect the privacy of his private photographs. The 'hacked ones' had done the same – forgotten to protect their privacy. That which they thought was private was actually wide open to anyone to whom the original journalist had passed the magic key to – 'This is how you do it'.
1-2-3-4, enter the code and open the door…
The 'Hacked Off' campaign, with Millie Dowler as their iconic poster child was wholeheartedly supported by every journalist whose own newspaper was not then implicated. They loved the allegations – a series of statements from keyword friendly names generating hits on their on line papers as they made allegations about their competitors. Those who knew that the supposed 'hacking' was actually the fault of the 'victims' for not protecting their privacy said nothing. They didn't chose to explain to their readers what hacking actually was, nor to point out that the allegations were as yet unproven. Yep, plenty of arrests, but not one case proven in court so far.
It has its similarities with the Savile fiasco, where another poster child has enabled them to write column after column naming keyword friendly names as they enjoy bashing the BBC – those who know that there are serious doubts about the veracity of the claims are saying nothing, they don't chose to explain to their readers that child abuse does not automatically mean young children and force, that you are a child for the purposes of the Act up to aged 18, nor do they point out to their readers that the disgraceful 'Giving Victims a Voice' is a collection of unproven allegations. Yep, plenty of arrests, but not one case proven in court so far.
Yet the journalists, who are and were fully aware of the doubts regarding both campaigns, are today howling to anyone who might be listening, that the freedom of the press to fearlessly speak the unfettered truth, is about to be curtailed for the first time in 300 years.
What have they done with that freedom over the past 300 years? Why did we have to wait until a disgruntled civil servant sold the MPs expenses CDs to The Daily Telegraph to learn that MPs were making a mockery of their expenses? What was the political lobby doing 'fearlessly speaking unfettered truth' to us for 300 years? – or were they too busy hoovering up expensive lunches and staying on the right side of politicians. Just who is their loyalty to, now that they beg our support for that 'free speech'?
We in the blogosphere understand only too well that we don't actually 'buy news' from them. We buy the paper it is printed on and the distribution costs at our newsagent. It is advertisers who pay the journalist wages. That is where their loyalty lies; to the advertising rate card. More hits, higher advertising rates. The news schedule is not dominated by any loyalty to us, we purchasers of newsprint and distribution costs. The early edition goes out, and the next day's front pages are culled from those stories that get the most hits. Whether the Editor thinks that the British public has got more right to know that the Duke of Cambridge would prefer to have a son, or Cliff Richards has taken a plane out of the country, or another three fine young men have been killed in a war that the journalists could tell us a lot more about if they chose, is not an issue.
It is which story gets the most keyword hits that dictates the front page; that dominates our collective consciousness.
Lately they have been fixated on Savile; they seem to believe that we will fall for the line that 'this' is the sort of expose that will be disallowed under the new press regulations; that somehow our children are being protected by them. Fiddlesticks; cobblers. Males, stranger males at that, account for less than 10% of all child abuse. Celebrity males, if the allegations are even remotely true, a minuscule proportion of that. Where has been the interest of the great British press in the ordinary, everyday abuse suffered by children in a thousand households from Fathers and 'Uncles'. More to the point, where has been the interest or even publicity of the abuse inflicted by women on children? It has been an unspoken area – yet I do not believe that journalists are unaware of it. Their new found interest in child abuse is cynical; an attempt to get the public behind letting them avoid the regulation that the celebrity hangers on of Hacked Off are keen to see in place.
That regulation will affect all of us – the blogosphere in particular. Aye, and Facebook too. Those of us who would tell the truth will be subject to the same draconian regulations that those who only tell half truths when they see it affecting their advertising income will be subject to. It won't make a lot of difference to the newspapers; libel law will remain the same for the time being, their army of lawyers will continue to scrutinise every word before it goes out. Libel law affects bloggers too.
The Freedom of Information Act is available to bloggers and newspapers alike – there is nothing special about newspapers acquiring information in that way.
What is different is that in future the expense of compliance, the lawyers to check every word first, the sheer bureaucracy involved, will apply to those who start campaigns on Facebook, on Twitter, and in every free blog.
There's a thing – the new regulations won't make much difference to newspapers, but it will silence a lot of bloggers. Cynical? Moi?
March 21, 2013 at 11:20




March 20, 2013 at 13:43







March 19, 2013 at 14:03







March 19, 2013 at 11:36







March 19, 2013 at 11:36







March 19, 2013 at 10:42







March 19, 2013 at 19:55







March 19, 2013 at 09:30







March 19, 2013 at 07:28




March 19, 2013 at 06:41







March 19, 2013 at 01:56




March 19, 2013 at 01:20







March 18, 2013 at 23:53







March 19, 2013 at 00:18







March 19, 2013 at 01:46




March 19, 2013 at 19:47







March 19, 2013 at 20:16




March 18, 2013 at 23:32










March 19, 2013 at 18:10




March 19, 2013 at 21:01




March 18, 2013 at 23:14







March 18, 2013 at 22:03




March 18, 2013 at 21:41







March 18, 2013 at 20:46







March 18, 2013 at 20:00







March 18, 2013 at 19:41









March 19, 2013 at 00:10







March 18, 2013 at 18:08












March 18, 2013 at 17:02







March 18, 2013 at 16:58







March 18, 2013 at 16:48