Matters of No Consequence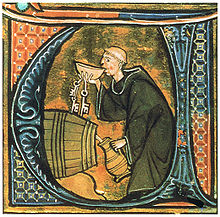 One of the most brilliant and rational minds on the planet is former futures and derivates trader, self made multi millionaire, polymath and now academic and philosopher Nassim Nicholas Taleb, of whom I have written on this site before. A link to his Wikipedia entry is here:
http://en.wikipedia.org/wiki/Nassim_Nicholas_Taleb
Even though – or perhaps because – Mr. Taleb made his squillions on Wall Street dealing with complex financial instruments and taking "market positions", I think it is fair to say Mr. Taleb is not a big fan of the institutions who hold such financial clout, and of the soi disant potentates who run them, and often run the economy.
Mr. Taleb's millions have left him free from toil on his Wall Street trading station and free to teach, explore and write.
Mr. Taleb has a particular disdain for a certain class of persons called "economists" (see also: Gordon Brown) who I think he would describe politely as people who explain tomorrow why what they told you was going to happen yesterday did not, in fact, happen today. Or less politely as the witch doctors of the modern world, given authority with no basis in science of understanding at all. In his wider philosophical observations, I think he is in part saying that fundamentally these people, and all too often the people that run banks, markets and governments do not really understand history, the nature of risk and how human affairs and even perhaps the natural word actually works.
Although Mr. Taleb could probably explain the causes of the financial melt down which has nearly ruined so many of the ordinary people, on occasions he has done so by reference to wider, philosophical point, which is known as Hammurabi's Code, or Hammurabi's law.
A long time ago, in ancient Mesopotamia, the wise king Hammurabi set out what may have been the first ever written code of law. A user friendly summary can be found here:
http://mesopotamia.mrdonn.org/hammurabi.html
However for purposes of this little rant, there are two pertinent things to know about Hammurabi's Code. First, it applied to everyone. Second, it had a particular provision for architects or builders. That provision was broadly as follows. If you were an architect or a builder and you built a house which later fell down and killed someone, you, or the relevant member of your family would face the death penalty. I am sketching that out generally, but I am sure you get the point.
The Romans, who were not stupid, borrowed Hammurabi's thinking. If you were the architect responsible for a bridge, you were obliged to sleep underneath it for a while, just as a little encouragement to make sure you did a good job.
More recently I am advised anecdotally that China's state airline had a very poor safety record, until the state brought in a policy of making the engineers who carried out the maintenance take flights on the very airplanes they were looking after.
Taleb's wider point therefore is that the crisis of banks and capitalism is not so much a crisis of capitalism, but a distortion of capitalism. Capitalism involves reward for risk in the event of success, and sanction or loss in the event of failure. If the equation is not balanced in this way you simply have wild and crazy risk taking with no sanction or consequence. A bonus if you come up lucky, and if you fail and piss away the pension fund's money…a bonus anyway!
Here is a short clip of Mr. Taleb explaining his point via youtube:
http://www.youtube.com/watch?v=QKdH_mhJP-E
This neatly sums up the craziness of bankers bonuses. And I open My Sunday Times this morning to the headline "Scandal-hit bank chief gets bonus".
I see….
But it also explains a wider problem with what should be our civilized society. This week has seen the report of Mr. Robert Francis QC into the goings on at the Mid Staffordshire Health Trust and specifically Stafford Hospital. A link to the full report can be found here.
https://www.annaraccoon.com/monks-ramblings/matters-of-no-consequence/%22
In short, Stafford Hospital appears to have been run with standards which would have caused embarrassment in the Crimean War – before Florence Nightingale turned up. Patients not being treated, patients being treated with the wrong treatments, patients moaning in agony and thirst, elderly patients going unwashed for weeks, being given inedible food and going without water, or lying in their own urine. Perhaps 1,200 patients needlessly died.
Despite finding "failures at every level" nobody get the finger pointed at them specifically. Of course not. That is not the culture of modern Britain.
I don't know how much the Francis Report cost, but I would imagine it would be an awful lot of money. Enquiries are all the rage at the moment, and public finances are tight. Can I make the government and any interested local authorities and offer which will save them a lot of money for the next one. I will do it for a lot less. You see, what you do is set out the litany of failure, abuse, incompetence, unacceptable behaviour and neglect in great detail, and then you conclude:
"There was systemic failure. No one person is to blame."
In my religious and philosophical world view, much value is placed on forgiveness and non judgment. But forgiveness does not mean merely ignoring wrongful behaviour. Non judgment does not mean that people can escape responsibility for their wrongful actions, or inactions.
I am not usually a "heads on poles" advocate. In this case, however, persons responsible must pay the just penalty. I understand that many of those involved in the mis management of this hospital have done the usual trick of scurrying off – and finding similar jobs with other NHS Trusts. If they are within the public sector they should be removed from their posts. Foremost amongst them is current NHS Chief Sir David Nicholson, who was head of the West Midlands Strategic Health Authority, which was responsible for supervising standards at Stafford Hospital between 2005 and 2006.
If we live in a world in which there is no sanction for incompetence we shall ultimately descend into hell.
Game of Thrones
Richard III has been trending on Twitter, his bones having been found in a Leicester Council car park. I wonder what he would have made of that? My vote for "tweet of the week" goes to the inevitable witty spoof account which immediately sprang up, "Richard III (@richard_third". It was along the lines of:
"Henry Tudor wants to build a car park in Leicester. I said: Over my dead body!
The figure of Richard III divides opinion amongst those with a passing interest in history like no other. Briefly, Richard was the last of the House of York to reign as king. He was also the last "Northerner" to be king, and the last king of England to die in battle, the only one to do so on English soil since Harold Godwinson. Richard died at the Battle of Bosworth field on 22nd August 1485.
The great cloud over Richard and his reign is the death of "the Little Princes". In brief, Richard's brother Edward IV died in April 1483. Under his late brother's will Richard was appointed Lord Protector of the Realm during the minority of his nephews Edward (aged 12 and due to be anointed and crowned King in mid June) and Richard, aged 9 or 10. Richard – how shall I put this – "took custody" of the two boys and they were lodged in the Tower of London.
Before the boy could be crowned Edward IV's marriage to the boys' mother Elizabeth Woodville was declared invalid, making the two boys technically bastards and ineligible for the succession. On 25th June an assembly of lords and commoners confirmed the point. With some haste Richard himself was crowned on 6th July. The two boys were seen at the Tower in August of that year, but they were never seen again.
The circumstantial evidence would all point to Richard as having been responsible for their deaths. The boys would have been the focus for the Woodville faction – a highly acquisitive clan, aggressive in their pursuit of power and land and already gained control of much land in the South and many offices of State. Richard would have had reason to calculate that whilst they were alive he could never be safe.
It seems from evidence in the form of the contemporaneous reports of an Italian diplomat and possibly spy called Mancini which were only rediscovered in the 1930's that it was widely rumoured at the time that Richard had done away with his nephews, and Richard never attempted to explain their disappearance; there are other sources that suggest he ordered them to be smothered, and a man called Tyrell did the foul deed, and confessed shortly before he was hanged for something else – such were the violent politics of the time. In 1674 a box containing what appear to be the bones of two children was found near the White Tower; they were reburied in Westminster Abbey. In 1933 they were examined and pronounced consistent with the ages of the Princes.
Richard III, then, stands accused by many as a man who disinherited his nephew by a foul slander and a military coup, snatched the crown and then to secure his power ordered the murder of his young nephews, whom was sworn and obliged to protect under his late brother's Will. This is the plotting, deceitful, sociopathic hunchback portrayed by Shakespeare.
Applying a swift cut with Occam's Razor (the simplest explanation is usually the right one) I have always taken the view that it was more than likely Richard was guilty. If I was a king, and the possible alternative child king and his brother – my own nephews – were locked up in the Tower, I would take great care to know what was going on with them. I find it difficult to see how some unknown party could get access and do the deed. And I would have a motive to do away with them; namely my personal survival.
However, I am starting to have my doubts. Many have taken the view that history has misjudged Richard; The Richard the Third Society is their flagship organisation. I have discovered these supporters is my beloved friend, the redoubtable, formidable Dr. Firenza Pesta; a woman with very strong instinctive insight and sensitivity. Her opinion is a matter I would never disregard. And there is something else. The story of the discovery of Richard's body (and there is no doubts that it is him) is a remarkable one, full of "instinct" and improbabilities, including the ease with which he was discovered, and his last resting place being rather neatly and ironically beneath the painted letter "R" in car park – I assume for "Reserved" rather that "Richard", but even so, odd. It is almost as if the body was meant to be found, and restored to some more honourable resting place. I am starting to get that itchy feeling….the feeling that there is some element of this story which is missing, that there is something a bit wrong. Why the king's silence on the fate of his nephews – why not "spin" a story about what "accident" had befallen them, for example? Was there something he could not say? Were they killed on the orders of the contender Henry Tudor, because their deaths cleared the way to his possible succession? Was his vilification a southern calumny on a good Northern man?
History is written by the victors. Richard was not the hunchback with a limp arm portrayed by Shakespeare. He was a reasonably tall, slender man with a slightly misaligned shoulder. The forensic archeology facial reconstruction reveals that he was even quite good looking. The Medieval mind did not have access to Twitter, but they understood all about "spin". For example, one of the most famous pictures of Richard has been proven to have been "touched up" to suggest a deformity where none existed in the original.
By the way, if you think that Richard never stood trial for his alleged crime, think again. The memory of your humble scribe is quite long. In the early 1980's there was a television programme in which Richard was "tried" for the murder. Two of the leading Queen's Counsel of the day were engaged to present the case for and against Richard's guilt, in a case managed by an eminent judge and filmed at the Old Bailey. The witnesses were historians and experts who favoured or did not favour Richard, as the case may be. I found it on the ever reliable youtube. For those with an inquiring mind who would like to see what a really capable barrister at the top of his game does, or who simply wants to be better informed, I commend a watch, although you have to do it in seven or eight minute chunks. By the way; forget the slightly "Received Pronunciation voices". These are two formidable and steely minds, and they way they stick it to some of the academics is quite funny. They display that most impressive characteristic of the very top lawyer: clarity. Note also the turn of a young David Starkey as a witness against Richard, as belligerent and full of self belief as ever.
The first part is here:
http://www.youtube.com/watch?v=6-kQoKt2Kf4&list=UU9WG3FFnT6C2jToUQEFYevg&index=23
In the end, I have no idea whether Richard was a child killer. He was certainly a killer, but he had to be: Medieval kings were not social workers, and they often had to fight and kill to survive. Their job description was to be warlord, administrator and saint. But Richard was a brave man. What would it be like to rally your household troops and charge headlong in full armour into your enemy's ranks in a do or die effort to kill him? I haven't done that recently…
There is a line in George RR Martin's excellent Game of Thrones: "When you play the Game of Thrones you win – or you die." Indeed the complexity and brutality of the world the author created was actually based on or inspired by the Wars of the Roses. Richard played that game, played well, but lost. He died fighting, killed with as I understand it a brutally efficient blow to the back of the head from a halberd, and I will spare you the last details. But here is a short clip which might give a flavour of how what that is and how effective the weapon could be:
http://www.youtube.com/watch?v=QmNTKy8LJiY
He may have been a murderer; he may not have been. But many who hold high office in this land have had the blood of children on their hands, and continue so to do. How many children have perished in "our" somewhat hapless and ill thought out forays into Iraq, Afghanistan and elsewhere recently? And I might say that from my perspective of quinquagenarian maturity, I would regard the death of a nineteen year old British soldier in an inadequately armoured vehicle on some misconceived mission as "murder". But unlike Richard, we do not find those who are so keen to give the orders for other to fight and die are within a million miles of the front line…
Murderer or not, Richard was an anointed King of England, died like a man and deserves a proper funeral and resting place. I understand that Leicester now claims him as its own, and that the terms of which the "dig" was granted include that any bodies found would be re-interred in Leicester. And Leicester has a cathedral. But if I may be permitted a slightly controversial statement and risking offending some readers, Leicester is no place to bury anyone these days, let alone a former King. I went a couple of years ago, and frankly I couldn't get out of the place fast enough and I will say no more about that. No! The people of York are claiming Richard, and rightly so. Yorkshire was Richard's home, and York his favoured city. A man should not be buried where he calls home. If Leicester stands on its rights and claims Richard's body, I would find it both entertaining and legitimate for a host to descend from the Frozen North, battle flags a-flying, war drums beating to reclaim the body of their former king. I might even be tempted to dust off my hauberk and mail and march with them.
Horse shit
Here in the United Kingdom every news slot is dominated by the "horrendous" news that some horse meat has turned up in low cost, ready made, processed meals and burgers. There is a veritable feeding frenzy of politicians anxious to express their horror and dismay and call for bans, actions, inquiries….! Now we have some calling for a wholesale ban on imports form the other parts of the EU.
It reminds me as nothing so much as an episode of "Yes, Minister" from back in the day featuring some ridiculous and spoof crisis. I was listening to an interview with Environment Secretary Owen Paterson last night; I have rarely heard a performance of more "Jim Hacker – esq" proportions with the Minister being "absolutely determined" to be "absolutely clear" that it was "completely unacceptable" for food to be mislabeled in this way, and that consumers must be "completely unacceptable" for this practice to have been going on and he was "completely determined" to get to the bottom of "this" (I am not sure what the "this" was) and that there was no threat to health. He was "completely clear" that all this was "completely unacceptable." I know he is, because he repeated this over and over like some demented political automated speaking machine. Well done to the Special Advisor who schooled him.
All of this misses the point. The presence of horse meat in cheap food is not of itself "completely unacceptable"; it is a matter which offends the sensibilities of some, but is of no great import. I, for one, would prefer not to consume my equine friends, but since I am prepared to consume the gentle brown eyed cow, the formerly springing lamb and, on occasions, the fluffy little bunny, I could well be accused of Anglo-Saxon hypocrisy. Be that as it may, what is, or should be "completely unacceptable" is an industrial food complex that mass produces what is, in essence, stale, processed filth. If the aim of supermarkets and the food production companies is to make and sell processed food at the lowest possible price and in the course of doing that they source the cheapest cuts of meat from across Europe. It is hardly surprising if some enterprising but shady supplier slips in a bit of a cheaper and, ironically, arguably tastier cut. What should be "completely unacceptable" is the provision of this filth at all. It is not the horse meat but the multitude of "e numbers", preservatives, salt, the inevitable sugar (yes, it is in most processed burgers: I had a check in my local supermarket tonight – why!?) colourants and general chemical soup which is poured into fast food to make it last, and also – I am quite sure – to make it very addictive to the palate. And the meat itself is of the worst cuts, often the dregs of the carcass jet washed off the bones. What is "completely unacceptable" is that we have generation of people who are completely illiterate when it comes to the ability to identify and cook simple wholesome, natural and nutritious food and which is, by the way, cheaper to make than buying stale junk filled with chemicals. And an industrial food chain which makes money from this. As usual, the hysteria is produced by a bunch of second rate fools, flapping ineffectually at the leaves of the problem, ignoring the roots. Such is modern Britain.
Gildas the Monk
February 11, 2013 at 08:21




February 10, 2013 at 14:32










February 10, 2013 at 13:53







February 10, 2013 at 11:10










February 10, 2013 at 10:59




February 10, 2013 at 10:43




February 10, 2013 at 10:37







February 10, 2013 at 10:47










February 10, 2013 at 19:29




February 10, 2013 at 10:07




February 10, 2013 at 10:00









February 13, 2013 at 12:39