Animal Rights, the Gay Pride and the Laugher Curve…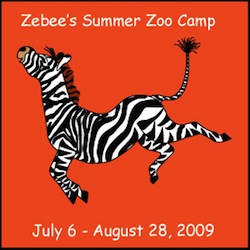 No sooner has the dust settled (depends on your definition of 'settled' of course) on the Gay Marriage discourse than we have a fresh outbreak of hysterical outrage. Dr Brett Mills of the University of East Anglia – which sought to challenge our 'commonly held perceptions' on climate change by fair means or foul – is out on the airwaves challenging other 'commonly held perceptions'.
It is time for wildlife programmes to release their inner pink panther – wildlife documentary maker David Attenborough is in his cross-hairs for perpetuating the notion that the birds and the bees 'are predominately heterosexual'…
Enough of this focus on evolutionary reproduction and Darwinism, we should be watching the Gay Gorillas on Bareback Mountain. Press the pink button on your handset for a full length report on the Pride march of the Longleat Lions.
'I am the Horse that dare not speak its name' (on the label). Equality for Equus caballus. You can Find us everywhere, is wearing a bit thin now.
'Dr Brett Mills of the University of East Anglia says wildlife documentaries should be offering viewers a wider perspective on animal behaviour'. Researchers found BBC wildlife documentaries portray animals as heterosexual families too often, even though animals can also be gay.
Can it be true that the only reason we have not seen transgendered animals (snails anyone?) on screen is that the programme makers have been leant on by bible bashing homophobic water buffaloes?
Surely that dear old duffer, David Attenborough, also fails to deal with the male chauvinistic attitudes of some species, that perpetuate sexual stereotypes and even extend to rape? The feministas have missed a trick here. Dr Brett Mills – From his University of East Anglia web site biography.
My teaching and research focuses on popular television forms. I'm especially interested in the sitcom, both historically and institutionally, as well as its national and international inflections. My other interests are the relationships between media/culture and identity, especially related to nation, region, and class.
Occupy your minds this morning thinking up some programme titles that suitably reflect mainstream homosexuality in the animal world. 'The world of the Gay Gnus'? 'Come Prancing – the pink Flamingos'?
(There's a limerick in there somewhere Mudplugger!)
*Yes, I do know that's not how you spell Laffer curve.



February 10, 2013 at 15:57







February 10, 2013 at 13:11




February 9, 2013 at 23:05







February 10, 2013 at 12:37







February 9, 2013 at 20:24










February 10, 2013 at 01:16










February 9, 2013 at 18:16










February 9, 2013 at 21:18




February 9, 2013 at 17:42










February 9, 2013 at 16:48




February 9, 2013 at 16:30




February 9, 2013 at 15:40







February 9, 2013 at 15:21










February 10, 2013 at 07:45




February 9, 2013 at 14:55







February 9, 2013 at 14:26







February 9, 2013 at 13:47




February 9, 2013 at 11:48







February 9, 2013 at 11:02







February 9, 2013 at 10:00










February 9, 2013 at 09:58







February 9, 2013 at 09:53




February 9, 2013 at 09:50







February 9, 2013 at 09:15




February 9, 2013 at 09:04







February 9, 2013 at 08:44