The Sunday Ramble – If I was a Duck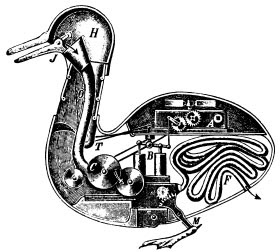 If I was a duck, I would speak to other ducks. If I was a little boy I would play with other little boys. And if I was a slightly sinister, faceless corporate machine with my snout firmly buried in a publicly funded trough, I would talk to other similarly slightly sinister, faceless blood sucking corporate machines who shared my taste for the feast. For birds of a feather flock together. And so LOCOG talks to G4S, and G4S talks to LOCOG. They are soul mates. Without the soul bits.
Pausing there, have you noticed their names? Not for them sensible and descriptive names that our Victorian forefathers might have used. No, the sinister hand of the management and PR consultant has been at work, and "corporate-branding" adopted, doubtless at huge expense. But then these corporations can afford it.
G4S are to be paid just shy of £300 million pounds to provide the security for The Hunger – sorry – Olympic Games, I hear. But G4S has failed to provide all the necessary personnel. There are tales of people applying for jobs but never hearing back. People going without training. General incompetence. Chaos.
And so more than 3,500 personnel from the Armed Services – the size of a full brigade – are to be supplied to bridge the gap. Good job there have been no cuts there then….
The chief executive of G4S cries mea culpa! The company will lose £50 million pounds on the deal he says, and beats his breast!
Oh, will it? The problem with that is that it would violate Godwin's Law. Godwin's Law simply states that in modern Britain, where any very large corporation creates a complete fiasco and lets its spending go wildly out of control, it must be bailed out by public funds, and neither it nor those responsible for running it can ever be made to make reparations for what has gone wrong and the huge cost of their incompetence and greed to you and me.
The corollary to Goodwin's Law is Balls' Law, which states that the capacity of government to tax and spend is infinite, as is the capacity of Joe Public to pay, and Joe Public must pay every penny of tax due, or face the wrath of government.
I listened to Margaret Hodge being interviewed on breakfast radio yesterday morning. She is "chair" of the Public Accounts Committee, and for once an MP and a Labour one at that sounded reasonably sensible. Some interesting things emerged:
The original contract with G4S was for a sum of £86 million. It was only signed off in 2010.
The money being used to pay G4S is public money. Our money. It is not provided from sponsorships and so forth.
By the time the question of the costs of security came before the Public Accounts Select Committee at just before Christmas last year, a little less than 2 years later, the cost of security had quadrupled to £284 million.
The Committee immediately had real doubts about deliverability under the contract as it then stood because of the sudden increase in numbers of staff (10,000) being asked for and promised. They were given assurances by both LOCOG and the government departments involved that all would be well.
The original 2010 contract envisaged "overheads" (administrative costs involved in recruiting the staff) at a cost of £10 million. By Christmas 2011 these had risen to £125 million, an increase way out of proportion to the increase in staff, and the increased figure remained unexplained.
It is wholly unclear – according to Hodge – who signed off on these contracts: whether LOCOG, the Government, or both.
It is unclear what, if any, penalty clauses there may be in the contract. Indeed the precise terms of the contract has never been revealed to the Committee.
So will G4S really lose out? Will it really pay any damages – in real money, not notional credits and debits? Of course for a start they will not be paying the wages of the people they have failed to recruit. Will they pay the wages of the soldiers, sailors and airmen being used to fill the gaps? If not, they save on that. And is there an element of "transaction costs" built into the contract so that G4S would not lose out anyway? I think we can guess the answers to all these questions. A cynic might say they never intended to fulfil the contract. Take the money, yes, but go to bother of employing all those people? Why would you when the army will have to take up the slack?
The history of public procurement in this country ranging from military helicopters that cannot fly in wet weather and billions spent on equipment for planes that are no longer in service, to failed and bloated IT projects is little less than a scandal. Smart but incompetent or corrupt private sector companies must look on these contracts and the departments that "negotiate" them very much in the way a hungry fox eyes up an unguarded and highly populated chicken coup. So I very much doubt that Godwin's Law will in practice be violated in this case.
Meanwhile, more signs of impending fiasco are becoming evident, notwithstanding the best efforts of the Media Thought Police to sell us all the Olympic Dream. Tickets go unsold because the system is crap, or they are too expensive (or both). Others are sold off illegally and at great profit by the charming members of the "Olympic Family".
The appalling still emblem looks like a pink swastika painted by a six year old child with learning difficulties (cost: £400,000), and I heard some "Official Olympic music" last week. You may wish thank The Lord that I couldn't find it again on YouTube, as I would rather slam my head in a car door than listen to that garbage again, and I suspect you would too, dear reader.
And I also hear weird and dark rumours about what will be visited upon us in the opening ceremony, from wondering cows and sheep to so-called "mosh" pits (something to do with pop concerts, I really don't know or care), punk tat and, worst of all, Sir Paul McCartney. Dear Lord, not that.
All of these are "emblems of Britain", I am told. Well, sheep are nice enough, I suppose, especially boiled and made into stew, but unless one was making an ironic comment on the Parliamentary Whip system or voters in general, they not exactly my symbol of choice. As for the others, they are no part of my culture, my land, my blood ties, my heritage, my Britain. I have a few emblems of my own I would like to suggest. There is still time to fit them in, I think, with two weeks to go. They should feature prominently in the opening ceremony as symbols of what or our Green and Pleasant Land has become:
Road works with nobody working and Average Speed Cameras everywhere
A banker with a fat and untaxed bonus
His cleaner on the minimum wage
An MP with a duck house
An extremely well off Council Chief Executive
A Food Bank
A "Happy Eid" sign in faerie lights
A WAG, Jordan and Cheryl Cole
A "To Let" sign in a high street shop
A branch of Tesco
Another branch of Tesco, quite close nearby
A skip
Simon Cowell
A belligerent and rude policeman
A man in a high visibility vest with a clip board, doing nothing
A traffic accident staged for insurance purposes and a shifty looking no win, no fee lawyer
A morbidly fat Welsh teenager pushing a starving and dehydrated pensioner around on a hospital trolley upon which said pensioner has been dumped
An obese member of the House of Lords, clad in Ermine, and eating a huge pie. Called John,
A cabinet made up entirely of a Cabal of public school educated millionaires and bullies
A closed down Public House
Harriet Harman
An illegal immigrant
Frankie Boyle
John Barrowman
What a parade it would make! There you have real symbols of modern Britain. What have I missed? Plenty probably. And on that hopefully provocative note, I am off to the pub, if I can find one. Where I shall remain until The Hunger Games are over, with any luck.
Gildas the Monk
July 16, 2012 at 08:52




July 15, 2012 at 20:28










July 16, 2012 at 15:05




July 15, 2012 at 19:50




July 15, 2012 at 19:35




July 15, 2012 at 19:33




July 15, 2012 at 17:55







July 15, 2012 at 18:11










July 15, 2012 at 18:29







July 15, 2012 at 16:21




July 15, 2012 at 16:21







July 16, 2012 at 02:14







July 16, 2012 at 08:22










July 16, 2012 at 09:30










July 16, 2012 at 15:41




July 15, 2012 at 15:18







July 15, 2012 at 15:23




July 15, 2012 at 14:15







July 15, 2012 at 13:34










July 15, 2012 at 13:27




July
15, 2012 at 12:16





July 15, 2012 at 11:39







July 15, 2012 at 11:26




July 15, 2012 at 09:38












July 15, 2012 at 09:29




July 15, 2012 at 08:57







July 15, 2012 at 08:45




July 15, 2012 at 08:28










July 15, 2012 at 10:35