A Question for You on the Risk Adverse Society.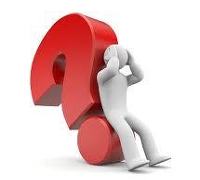 How much control should the authorities maintain over those that they decree might pose a risk to society? Any, marginal, none? What is your choice?
Let us take two 'risk regimes' and two hypothetical people posing a risk to society.
Regime (a) close monitoring of every activity including:
1) Diet Log: Every single piece of food or drink consumed is recorded for the dietician.
2) START Incident Form: This is a very thorough document that goes into fine detail of any incident of something untoward. This form goes to the psychologist and the positive behaviour team.
3) Daily Activities: This lists everything done during the day from having a bath; going to the gym; watching TV etc.
4) Independence Logs: This is for the occupational therapist and covers everything: applying deodorant; putting clothes into the washing machine; packing an overnight bag.
5) Mood & Behaviour Logs: Another one for the psychologist – every mood change is carefully recorded and reasons for a shift from content to anxious considered.
6) Social Story Monitoring Chart: Recording the reaction at four stages during the course of a conversation.
7) Monthly Log Summary: A monthly summary of any incidents of challenging behaviour.
Pretty restrictive monitoring eh? Prisoners in Wandsworth would be up in arms if they were so closely monitored. But then one of our 'risks to society' (Risk [a]) has used a torch and a spray can to randomly assault two young women, openly fantasised about 'drinking their blood', referred to himself as a 'serial killer', is known to suffer from a serious mental illness and refuses to take his medication on a regular basis. It would seem reasonable to keep a close eye on his day to day condition, however restrictive and intrusive that might appear.
The alternative is Regime (b):
a) The case is reviewed every three months.
b) Only the the potential 'risk's views are taken note of, how he thinks he is progressing; no contact with family or close friends, nor are their views sought as to progress.
c) Whether medication is taken or not is a matter for the individual concerned.
Now that seems far more relaxed, and suited to someone who poses no great threat to society. Let us say, hypothetically, (Risk [b]) someone like Steven Neary, the 20 year old autistic lad that I have written about previously at great length who was illegally detained by the authorities at Hillingdon Borough Council.
If you had matched the restrictive regime (a) with Risk (a) – you would be quite wrong. That restrictive regime is the one imposed on 20 year old Steven, living in his own home with his Father, a young lad who has never done anything more dangerous than try to put the Christmas turkey on his head – oh, and allegedly once knocked a vicar's glasses from his nose.
The 'relaxed regime' is the one applied to 21 year old Samuel Reid-Wentworth, who went on to stab a young women 21 times, an event which could have been predicted given the number of opportunities listed in the report of this 'regrettable incident'.
Samuel Reid-Wentworth was under the care of the mental health care experts who administer the Mental Health Act.
Steven Neary is under the care of the social care experts who provide support for his father who cares for him.
Is it me, or is something dreadfully amiss in these different regimes? Has common sense completely eluded the so called 'care experts'?