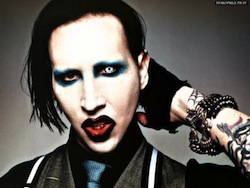 No wonder there aren't enough police to arrest everyone who says nasty things on Twitter, and as for expecting them to turn up when your neighbour calls you a slag over the fence…well, now we know why they are stretched so thin these days.
One miserable anti-smoking zealot reports a 'man smoking' on the London bound coach from Preston, and several hundred Police, Fire crews, Army officers from the Royal Logistic Bomb Disposal Corps, Hazardous material specialists, anti-Terrorist officers, Ambulances and 750 PCSOs called in from their day off, turn up and interrogate all 48 passengers until the poor blighter owns up that he was gently puffing on a harmless e-cigarette to while away the long hours down to London.
After several hours of being put through mobile decontamination units (I am not making this up, truly) the passengers finally arrive in London 13 hours later – to be interviewed by a Sky news crew.
"We heard that armed marksmen were pointing guns at you, did you see anything suspicious amongst your fellow passengers?"
'Nah, they were just eating crisps an' that, like'.
"You must have been very scared, has it disrupted your travel plans, have you missed a connection?"
'Nah, a bit tired, left at 5am to come down for the Marilyn Manson concert at the O2 arena'.
It's modern Britain in a nutshell isn't it? The printing presses are rolling again in the Bank of England devaluing everyone's savings, the lawyer's are sitting in judgement on media ethics after the media sat in judgement on politicians ethics, now the politicians will be sitting in judgement on the bankers ethics, meanwhile Britain rolls on; overweight Preston bird gets up at 5am to munch crisps all the way down to London to sit watching brain dead moron in make-up warbling in New Labour's iconic docklands symbol, a vast plastic tent that we neither wanted nor could afford, smoker gets reported by zealot, anti-terrorist police trigger happy and risk averse…
Guess which item made the headlines on the 6pm news…?
Thank God you're not in the Eurozone, I mean heaven only knows how bad things would be if you were…..



July 7, 2012 at 19:32







July 6, 2012 at 10:56







July 6, 2012 at 09:37







July 6, 2012 at 10:40




July 6, 2012 at 08:17







July 6, 2012 at 07:51







July 6, 2012 at 05:59




July 5, 2012 at 22:30




July 5, 2012 at 22:04







July 5, 2012 at 22:36










July 6, 2012 at 06:01




July 6, 2012 at 05:57




July 6, 2012 at 22:02







July 5, 2012 at 21:47







July 5, 2012 at 20:59