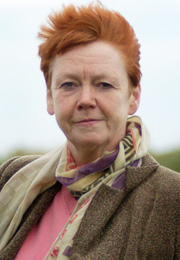 Up in the Labour heartlands, a minority of Labour members managed to rouse themselves from their indolent apathy and put in their votes to select the Labour candidate for the new role of Elected Police Commissioner. It doesn't bode well for the democratic process involved in the actual elections, that a scant 2,500 of them even cared whether they ended up with a man with experience of the inner workings of the Police service via his position as deputy chair of the soon to be abolished Northumbria Police Authority, or a woman who thinks that a) criminals should be punished twice, b) she shouldn't have to clean up her own dog shit, c) Speeding regulations are for the little people, and d) as of today – some people should be sent to prison long before they have committed a crime.
Ever since our Vera settled for £32,383 from the Taxpayer to gently reinsert herself into the land of working for a living, a pittance generously bolstered by the £265,000 sale of the house we paid for, the search has been on for another tax payer funded sinecure. What could be better for a woman with such scant regard for the law of the land than Police Commissioner for Northumbria, on £85,000 a year?
There will, of course, be a range of expenses on offer in addition to the salary, no doubt Vera will find her way around an expenses claim sheet with alacrity.
Haven't the good folk of Redcar suffered enough? Is there to be no respite for them from repeated applications of Aloo Vera?