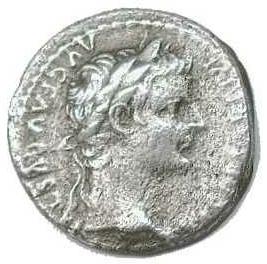 I should be hard pressed to imagine anything less interesting than the tax affairs of one Jimmy Carr*, a comedian – so I'm told – of whom I had never heard till about two days ago, but, as they seem to be occupying the trivial frontal lobes of those that run the United Kingdom since the War, let me add my two-pennyworth.
I didn't imagine Mr. Heath's making an even bigger fool of himself than he had already in the course of two years as First Lord of the Treasury but I believe that, in pontificating about Mr. Carr's tax arrangements, he has.
Mr. Carr is well within his rights and bound by simple logic, I should've thought, to minimize his tax burden. Indeed, were he director of a company of which I was a stockholder, I'd be sorely grieved if he failed to minimize the company's tax liability and might even bring an action against him for squandering the company's commonwealth.
That some tax-payers can engage in such tax avoidance and others not is not 'unfair' : like tax avoidance itself, it results solely from the complexity of taxation. The answer is blindingly obvious (one would think) : simplify the tax system and avoidance will vanish.
Unlike tax evasion, tax avoidance is entirely lawful and in no wise morally repugnant as suggested by the politicians : one is entitled so to arrange one's affairs as to minimize one's tax burden. Mr. Carr has as much right to the relief from taxation that his particular arrangements grant him as Mr. Heath's father-in-law has to the subsidy – much more lucrative, I suspect – he receives in respect of the useless wind turbines on his land. So, borrowing another dictum from J.C., I say to Mr. Heath, "He that is without sin among you, …"
ΠΞ
* Interesting initials although, when J.C. recommended rendering unto Caesar, the other J.C. was long gone.



June 27, 2012 at 04:46




June 26, 2012 at 21:33




June 26, 2012 at 20:53




June 26, 2012 at 19:36







June 27, 2012 at 00:25




June 27, 2012 at 22:11




June 26, 2012 at 17:04




June 26, 2012 at 16:39







June 26, 2012 at 17:09




June 26, 2012 at 19:14










June 29, 2012 at 19:50







June 26, 2012 at 15:50










June 26, 2012 at 16:04




June 26, 2012 at 14:27









June 26, 2012 at 13:41