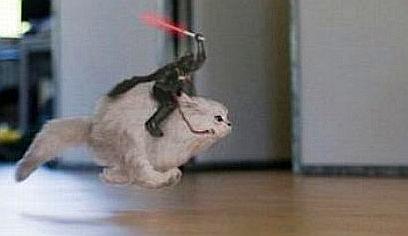 Just in case you were wondering what preoccupies the waking thoughts of the readers and shareholders of the Morning Star.
The paper has both a daily quiz and – fortunately for us – a letters column.
Wednesday 25 April 2012
The Israel boycott should extend to Star's daily quiz
I often wonder why so many of its readers find the Morning Star so exasperating.
Despite its condemnation of zionists it yet finds space to include an item in its daily quiz about Israel's national bird.
Is the Star not aware there's a cultural boycott going on?
And then, despite it's condemnation of the Bahrain Grand Prix and rightly so, it then goes on to tell us who won.
For goodness sake comrades, get your act together.
George Abendstern
Rochdale
The Morning Star has always been the newspaper you could rely on to support the cause of the Palestinians, so why of all the birds in the world did you choose the Israeli national bird to include in your quiz?
Maybe you don't support the methods chosen by the International Solidarity Movement of BDS to assist the Palestinians in their struggle for freedom and justice – a demand that came from them originally.
This includes any reference to their wildlife.
Linda Clair
Rochdale
Wednesday 25 April 2012
What's in a bird?
As a shareholder and daily
Reader of The Morning Star
I find Abenstern and
Clair's objections to a bird
Just bizzare. It's a pity the
United Nations can't get
The dove of peace flying in
For some birdsong. No doubt
My letter will hit the waste
Paper bin faster than a can
Of Spam!
Marytn Lewis
Leighton Buzzard
Thursday 10 May 2012
It's not the bird it's the apartheid
Regarding Martyn Lewis's dismissal of our objection to quiz questions on Israel's national bird (M Star April 30), it's not the bird we object to but what this bird represents – the racist and apartheid state of Israel.
We too are shareholders and daily readers of the Morning Star and the Daily Worker before it.
George Abendstern & Linda Clair
Rochdale
You couldn't make it up.
But then, of course, you don't need to.
Kudos to the sense of humour of the Editor, and to Engage Online for noticing. I"m not sure of the photo source, but I'll credit it if it is pointed out.
Matt Wardman
May 17, 2012 at 15:21

ivan
May 17, 2012 at 15:47

JuliaM
May 17, 2012 at 18:04

SadButMadLad
May 17, 2012 at 19:19

Châtelaine
May 17, 2012 at 19:57

Matt Wardman
May 17, 2012 at 20:00

Matt Wardman
May 17, 2012 at 20:24

Ian R Thorpe
May 17, 2012 at 20:34

Engineer
May 17, 2012 at 22:12

JuliaM
May 18, 2012 at 05:51

Bill Quango MP
May 17, 2012 at 21:12

Matt Wardman
May 17, 2012 at 21:15