Tax does need to be taxing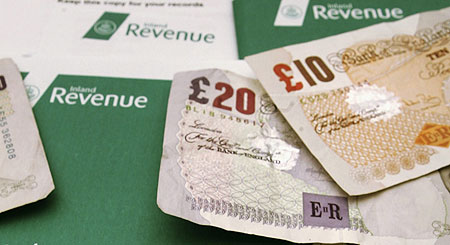 I was reading a conversation on twitter that gave me some pause. There seem to be an increasingly vociferous number of commentators on both sides of the political spectrum who are completely uncritical about the government's spending plans.
"I'm proud to pay tax."

"I'm happy with the way the government spends my money."

"I'm happy to give my money to the government to spend on the poor and the needy."
And if the government spent my money on the poor and the needy in a way that actually helped them out of poverty and need and didn't leave them beholden to more of my money, I'd be happy with it too.
However, I'm not really keen on the government spending my money on things like killing people in countries far away or spying on me or funneling large piles of money at their mates or funders. If you look at things like the Common Agricultural Policy, where farmers get land subsidies whether they grow stuff or not, there is no benefit to the money we give to the EU either. And even if you believe in the EU, we are a nett contributor, so we are giving money to the EU for no return to us.
So at a "macro" level, there is an argument against tax.
But even if the government spent my money on things I approved of, there is another hurdle: does the government spend my money well?
Research into the business of government spending is that at best, half of a department's budget winds up "on the front line". Quite often it's as little as 10%.
And apart from that, the pennies of my money spent in the front line is quite often spent in ways I do not approve of. While I might be happy for my tax money to be spent on essential health care, is breast augmentation really essential? So there is also a micro argument against tax.
In essence, the government takes your money and spends it on things you wouldn't spend it on. Even when it spends money on things you want it to spend it on, it spends it very badly.
Why then, would you be happy or proud to give money to these people?
March 31, 2012 at 04:57




March 31, 2012 at 01:08







March 30, 2012 at 15:21







March 30, 2012 at 15:18




March 30, 2012 at 15:08




March 30, 2012 at 11:33




March 30, 2012 at 11:31







March 30, 2012 at 19:23




March 30, 2012 at 10:48







March 30, 2012 at 10:08







March 30, 2012 at 11:14




March 30, 2012 at 19:07