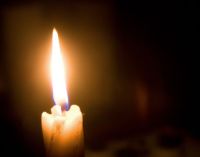 Tonight at half past eight is the start of Earth Hour. This is the hour when the Earth should be given some priority in people's minds. Or at least that is what the greenies say. Myself, I say it should be an hour when you celebrate the ingenuity of the human mind.
What Earth Hour is all about is the turning off of electrical equipment for a token one hour. Doing this is supposed to show that everyone is taking a stand on global warming climate change and is part of the fight to lower the world's CO2 output.
But the thing is is that electricity is one of the greatest inventions of the modern world. It has liberated women from being tied to the kitchen all day through the electrical appliances that allow the preparation of food to be done more quickly and easily. It has got children out of doing menial labour so that they can go to school and be educated. Electricity is used by businesses to create all the things that allow us to do more and more in our lives.
If you want to see what a life without electricity is like go to a recent natural disaster zone like Japan or Haiti. There you will see how human has to live when cheap plentiful electricity is not available.
Turning off the lights for an hour is nice but it is only possible because electricity has allowed people to live healthy lives such that the loss of it for an hour doesn't make any difference. In fact it doesn't even make any difference to the CO2 output of the world. Why is that? Because before the hour starts many people will quickly do all the jobs that they need to do which aren't possible without electricity and then when they switch the power back on, they will catch up on the jobs that they didn't do during the hour. And then there are the candles that will be lit for light during the hour. These alone will produce so more CO2 than saved by turning off the lights in the home.
It is through the advancement of technology that coal fired power stations emit a lot less pollution than they used to. It is through the increased efficiency of the internal combustion engine that cars can now travel a lot further per gallon and produce a lot less pollution. It through the science of electronics that all electrical equipment now use power more efficiently.
Earth Hour is all about ignorance, poverty and backwardness. Celebrate Human Achievement Hour instead.
April 1, 2012 at 23:03







April 1, 2012 at 14:43







April 1, 2012 at 00:05







April 1, 2012 at 10:27










April 1, 2012 at 19:21




March 31, 2012 at 21:35










April 1, 2012 at 19:19




March 31, 2012 at 21:00




March 31, 2012 at 19:43










March 31, 2012 at 20:12










March 31, 2012 at 20:54







April 1, 2012 at 19:17




March 31, 2012 at 19:42




March 31, 2012 at 15:31




March 31, 2012 at 15:14




March 31, 2012 at 14:19




March 31, 2012 at 14:01




March 31, 2012 at 13:56










March 31, 2012 at 17:01