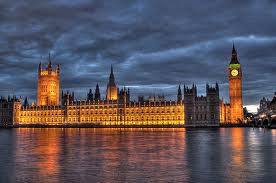 So we know that the current government are a shower of numbnuts by their handling of the tanker driver's dispute and subsequent fuel shortages. We also know that the previous lot were worse seeing as we are now in a recession and they didn't plan ahead and save for the rainy day.
Most of the visitors to Anna Raccoon are of a Libertarian bent. That can cover Anarchists (in the classic sense) through Minicharists to Social Libertarians and NeoLiberals. But we do allow anyone to enter the bar so we have Socialists as well as Capitalists in the building too. A lot of the customers are single males over middle age who are either uneducated or highly educated (with nothing in between) but we do encourage women to visit too. So we have a wide range of customer profiles then.
So bearing in mind that many of you readers would like none or little goverment because any government is likely to cock things up, who would you like to replace them? Who would be in your ideal Cabinet?
As a starter for ten, I would propose Tim Worstall as Economics Minister, Dick Puddlecote as Transport Minister, Andrew Montford (Bishop Hill) as Environment Minister, Paul Staines (Guido) as Prime Minister, JuliaM (Ambush Predator) as Communities and Local Government Minister, David Allen Green (Jack of Kent) for Justice Minister, CJ Snowdon for Health.
But I'm sure you can add more and also come up with better alternatives.
SBML
Ryan Roberts
March 29, 2012 at 10:30

Jack of Kent
March 29, 2012 at 21:11

Captain Ranty
March 29, 2012 at 10:35

alan
March 29, 2012 at 11:50

Longrider
March 29, 2012 at 11:52

alan
March 29, 2012 at 11:57

Longrider
March 29, 2012 at 12:09

alan
March 29, 2012 at 12:25

Ted Treen
March 29, 2012 at 21:36

Captain Ranty
March 29, 2012 at 12:04

alan
March 29, 2012 at 12:17

Longrider
March 29, 2012 at 16:29

Longrider
March 29, 2012 at 11:50

JimS
March 29, 2012 at 10:40

Engineer
March 29, 2012 at 10:49

JonathanWilson
March 29, 2012 at 13:06

Engineer
March 29, 2012 at 10:44

bilbaoboy
March 29, 2012 at 11:37

microdave
March 29, 2012 at 15:31

Blue Eyes
March 29, 2012 at 10:48

Mr. Frost
March 29, 2012 at 11:26

DSD
March 29, 2012 at 13:31

8 Ace – £1.49
March 29, 2012 at 10:54

Boulay
March 29, 2012 at 10:55

Henry Crun
March 29, 2012 at 11:31

Peter Melia
March 29, 2012 at 20:20

Henry Crun
March 31, 2012 at 08:30

JuliaM
March 29, 2012 at 10:58

Henry Crun
March 29, 2012 at 11:29

CJ Nerd
March 29, 2012 at 13:00

gladiolys
March 29, 2012 at 11:00

Dick Puddlecote
March 29, 2012 at 11:00

Simon Proctor
March 29, 2012 at 11:16

alan
March 29, 2012 at 12:04

Ted Treen
March 29, 2012 at 21:46

patently
March 29, 2012 at 11:31

alan
March 29, 2012 at 11:40

tangentreality
March 29, 2012 at 11:42

JohnRS
March 29, 2012 at 16:40

davidb
March 30, 2012 at 00:12

Caedmon's Cat
March 29, 2012 at 11:50

Dioclese
March 29, 2012 at 12:04

SadButMadLad
March 29, 2012 at 13:21

James Rigby
March 29, 2012 at 13:26

Sres
March 29, 2012 at 14:01

Michael
March 29, 2012 at 18:25

2mac
March 29, 2012 at 14:31

Rob
March 29, 2012 at 16:05

drsolly
March 29, 2012 at 16:58

Engineer
March 29, 2012 at 18:12

drsolly
March 29, 2012 at 19:39

Michael
March 29, 2012 at 18:34

cascadian
March 29, 2012 at 19:00

Engineer
March 29, 2012 at 20:02

cascadian
March 29, 2012 at 21:30

SadButMadLad
March 30, 2012 at 09:46

Peter Melia
March 29, 2012 at 20:14

wassname
March 29, 2012 at 20:21

M Barnes
March 29, 2012 at 20:31

Châtelaine
March 29, 2012 at 22:17

Châtelaine
March 29, 2012 at 22:18

john malpas
March 29, 2012 at 23:42

Frankie
March 30, 2012 at 00:18

Engineer
March 30, 2012 at 11:33

binao
March 30, 2012 at 08:38

Saul
March 30, 2012 at 09:00

Criminonymous
March 30, 2012 at 10:18

Tim Worstall
March 30, 2012 at 13:52

Amfortas
March 31, 2012 at 05:10