Unite's Fledgling Plant Firmly Stamped Upon?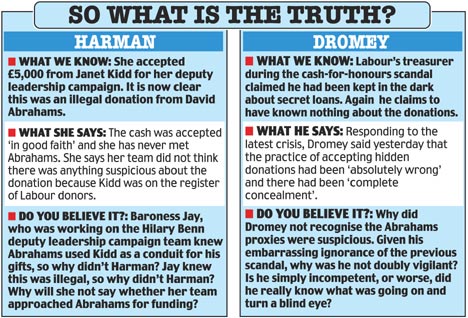 The toothless Standards and Privileges Committee of the House of Commons has just given birth to another congenitally idiotic report. 15 months in gestation, it has emerged blinking into the world, determined to prove it is neither use nor ornament.
A 'new MP' has been excused further punishment after it was discovered that he had not only been paid £57,867 by the union Unite since he had become an MP – a pertinent detail that he failed to disclose – he had also failed to declare that 'interest' in debates 'where it would have been sufficiently relevant to do so'.
We were remunerating him for his loss of income whilst devoting himself to representing his constituents – whilst he was still working 10-15 hours week for Unite. We not only have 'Pilgrims' in the NHS and the various civil service departments – we have them in parliament as well now!
He has been excused this bad behaviour on the grounds that he was a new MP – giving the impression that this was one of the young intake of MPs who had not yet found their feet in parliamentary matters.
Step forward Jack Dromey – a man who has not only been steeped in politics since his youth, but has been sharing a pillow with that most experienced of parliamentarians and lawyers, Harriet Harman, since 1977. Admittedly she has had her own problems in complying with the standards of behaviour we expect from politicians, having to repay expenses during the expenses scandal and having a criminal record for using a mobile phone whilst driving.
I consider that it is relevant that Mr Dromey was a new Member seeking to establish himself in the House and in his constituency.
Pull the other one! – this man is a very experienced political operator, with the benefit of sharing his life with one of the most experienced MPs and an ex-Cabinet Minister. He should have been firmly slapped down, the committee has just given the green light to allow every new MP to get away with bloody murder.
This on the same day that it was revealed that proposals to give constituents the right to recall MPs who failed to live up to expectations had been watered down to the point where it only applied to MPs who had actually been jailed or disciplined by their fellow MPs…apparently on the grounds that some of them might have been turned into Cabinet Ministers by then, and that would be too disruptive to the country.
Give me strength.