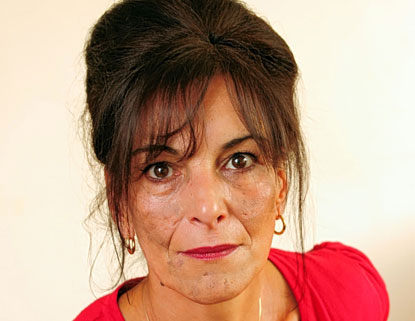 Here is a case which illustrates all that is rotten to the core about the values of "Nu Britain" with its focus on "process" and "rules" and "procedures" and "health and safety" and "care plans".
A Britain where the politicians feather their own nests, and waste billions on pet projects that do not deliver, whilst running down the armed forces. Where bankers do their best to ruin the rest of us, but take their bonuses as reward for the catastrophe the wreaked upon the generations to come. Meanwhile in a horrid irony the number of "food banks" handing out free food parcels of food and food vouchers to people who are going hungry is rising rapidly.
I have heard reports of this, and in an excellent piece in the most recent Sunday Times Minnette Marrin points out that there are as many as 200 food banks across the country, many administered by or linked to the Tressell Trust.
The Trust estimates that the number of people dependent on them set to rise to 100,000 this year, and as many as 500,000 by 2015.
Last week I blogged on the Steven Neary case, where ultimately justice was done and a wrong righted by highly competent, insightful and experienced judges, who added that rarest of qualities to mere intellectual rigour: simple common sense.
Now I hear of another case where a Council or its sub department creature behaves with stupidity and some might think malice, and the law behaves like an ass.
Sue Angold is a 50 year old former nurse. She was a Sheltered Housing Officer for Sutton Housing Partnership for 20 years. One day she agreed to help out by being "on call" because of staff shortages – it was not even her job.
At 16.30 in the afternoon she was called to the house of an elderly woman. It seems the woman had been requesting help from 11.OO am in the morning, but nothing had been done. She arrived at 17.10.
She found a frail 95 year old sitting shaking and crying, soaked in her own urine, pleading for help. She was so incontinent that she was soaked to her shoulders. No one had been there all day. Sue also noticed an unopened "wheels on meals" container – suggesting this woman was not being properly fed and cared for over the longer term.
She lifted (more a sort of shunt rather than a straight lift as I understand it) the poor woman over to the commode in order to help clean her up.
Subsequently the "trained carers" turned up 20 minutes later. When Sue left the old lady kissed her hand and called her "an angel".
What was the response of Sutton Housing Partnership? A medal? A promotion? Not a bit of it.
Sue Angold was suspended for breaking "Moving and Handling Protocols" She should have waited, according to Sutton Housing Partnership, for the "trained carers" to arrive as they did, although Sue says she had no idea when they were going to arrive.
Of course Sue may have been unwise. She had made previous complaints about Sutton Housing Partnership and might have suggested that in some ways it was not actually up to the mark. For example, by leaving a vulnerable women sitting alone and soaked in her own urine for most of a day and not being properly fed. That sort of thing. Sue had, in fact, got herself a reputation as a whistle blower. That can't have had anything to do with the matter, surely? Could it? Surely not.
Faced by the RAG (Risk Assessment Gestapo) she then made another mistake. She committed "thought crime" by saying that in the same circumstances "she would do it again."
Horror!
So they sacked her. She did not just lose her job, though. She lost the house which Sutton Housing Partnership had given her as warden for the sheltered housing scheme and where she had lived for twenty years.
So for helping an elderly woman in extreme distress, for acting promptly and humanely and with compassion, she lost her job and her home.
She took her case to the Employment Tribunal. She represented herself. Perhaps another mistake, but she would not have had the funds to pay a good solicitor and/or barrister, and it is not clear to me that what used to be called "legal aid" is available. Unlike the Neary case in the Court of Protection, the Employment Tribunal is not usually presided over by a senior High Court Judge who can tell the difference between right from wrong, and she lost.
A Sutton Housing Partnership spokeswoman said: "We have clear policies, procedures and training to support and guide staff when dealing with the elderly and vulnerable. These ensure our residents are protected and their well being is maintained at all times. In this case there was a serious breach of these procedures and it was necessary to take action."
Yes, ensuring the resident's protection by leaving her sitting in her own urine for 6 hours, and not being fed properly….
There is a legitimate point of view that moving an elderly person has to be done correctly, and can be dangerous for the patient, who may be very frail. That is a point of view which has to be tempered by common sense, and which is also not divorced from paranoia about legal action. Not to mention that whistle blowing issue…
The Employment Tribunal found that this was not "an emergency." It plainly was and what she did was an act of mercy and compassion. Dismissal was plainly a totally disproportionate response. If anyone ought to have been facing sanction it was the Sutton Housing Partnership.
What a stupid – no, wicked – topsy turvy world in which we live. As one commentator puts it: "the carer who was sacked for caring"
A campaign and petition in support of Sue can be found here: www.ipetitions.com/petition/justice4sueangold/
Here is a link to Radio 5Live's interview with Sue Angold: www.bbc.co.uk/iplayer/console/b019gzwv
Gildas the Monk



January 22, 2012 at 14:30




January 19, 2012 at 00:59




January 19, 2012 at 00:27







January 18, 2012 at 21:38




January 18, 2012 at 21:28




January 18, 2012 at 20:04










January 18, 2012 at 20:38




January 18, 2012 at 19:15




January 18, 2012 at 18:57







January 18, 2012 at 16:32




January 18, 2012 at 16:11




January 18, 2012 at 14:54