The Box Brownie and the Dead Tree Press.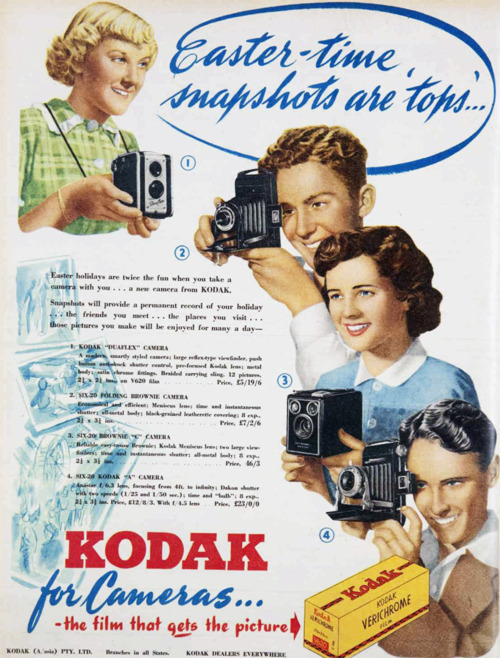 I wonder how Steve Sasson is feeling on this gloomy morning for Kodak? I've just unearthed a 2007 article he wrote for Kodak's internal blog entitled 'We had no idea'. What prescience Steve!
We love what we do, and we want to share our expertise about digital imaging's technologies and its power to influence our world.
5 years later, and the digital camera he helped to invent has been the death of probably the most famous name in photography. When the Box Brownie first emerged in the 1890s, it came accompanied by the slogan 'You Press the Button, We do the rest'; a recognition by the company that they were only selling you the means to take a picture – you still needed them on an ongoing basis. You still had to buy film, you had to return the film to the company to be developed. Kodak were purveyors of the means of turning that button press into a picture that you could see – you had merely bought the button! The invention of the digital camera wiped out a captive class of regular customers.
Kodak's mistake was in seeing themselves as camera retailers, and forgetting that this was only a minor part of their income.
It is exactly the same rabbit hole that the Dead Tree Press have been driving themselves down since the Internet began. The media imagine that they are in the business of purveying news. They aren't. News is merely gossip – the stuff of 'have you heard', that has been passed from man to man, hill top to hill top, ship to ship, since time immemorial. They are actually glorified advertising agencies, providing the paper communication between buyers and sellers, something E-Bay does spectacularly well.
If they had woken up to that fact in the early days of the Internet, they might have reformed themselves into sensible companies using their expertise at directing advertisers towards likely groups of customers, instead of the present gloomy spectacle of partisan repetition of what is already available on Twitter and Youtube 24 hours later.
The coverage of the Costa Concordia disaster has been a prime example. The graphic coverage is courtesy of those passengers who, fearing for their lives, queuing for the lifeboats, still whipped out their mobile phones to take video coverage on the off chance that they might survive and make a fortune on Youtube, Twitter speculation as to 'who should hang' for the accident, and Facebook coverage of leaked transcripts of semi-official interviews. The Dead Tree Press have had nothing of interest to add to what had been available on social media hours earlier.
Why would we want to buy a paper version of selected advertising when we can Google the item we need and go straight to an advertisement – and probably an on-line shop – in an instant?
I note that The Times is now so desperate to get it's advertiser's copy into your home that they are promising to push it through your front door 'before 7am' via a 'liveried van' no less – free of charge, if you would just be kind enough to buy a subscription towards the cost of printing those adverts…….
I'm sure we'll remember them as fondly as we remember the Box Brownie.
Any other businesses you can identify as having a mistaken view as to their function? (other than HMG of course!!!)
January 20, 2012 at 21:50







January 21, 2012 at 16:08




January 19, 2012 at 10:12




January 19, 2012 at 10:11







January 19, 2012 at 19:14







January 19, 2012 at 21:53







January 20, 2012 at 01:30