Is Shapps a Secret Communist?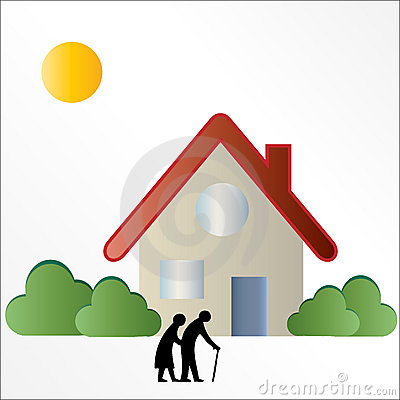 Gawd Luv 'em. It's like Psittacosis; the squawking parrots may have fallen off the top perch, but the disease lingers on and infects the new arrivals.
Grant Shapps is the latest Tory to fall victim to the Fabian disease of delimiting private ownership under the guise of being 'helpful'. He plans to paint a virtual cross on the door of three and four bed-roomed privately owned homes and shuffle the occupants off to a one bed-roomed box in a 'wrinkly tower' where they will be subject to council health and safety rules – no smoking, no overnight guests without permission, only fire proofed carpets allowed, all cookers must be electric and warden will be round to make sure you have your lights off at ten – so that he can accommodate large 'local' families in their homes at a subsidised 'council rent'.
It's not enough that the Labour government devised a way in which the government could control how long you lived if you became a bit absent minded – now they want to control where you live whilst you still have your marbles. You should feel guilty that you still have room to accommodate your family when they come to stay; you are no longer economically active, and that nice Mr Abdul and his seventeen children qualify as 'local' and should be billeted in your four bed-roomed mock Tudor palace that you spent years getting just the way you like it.
Mrs Abdul finds it difficult to get in and out of the bath, so that bathroom suite you saved up for will have to come out, and a walk in bath installed. The youngest Abdul has special needs, so the conservatory will get ripped out, and your husband's greenhouse, to make way for the ramp and the loading bay for the bus that takes him to 'school' every day – but never fear, it will still be your house, and if there's any money left over after converting the house to their needs, it will eventually make its way to you – to pay for the on site warden that you didn't need or want.
That's the plan at the moment, but by the time it reaches fruition, they will probably have devised a special 'bank' to help the elderly by only allowing withdrawals on the third Thursday of every leap year, but only once during your lifetime. 'Assisting you to save' they will call it. Of course, now that you have an 'increased income' from that rental, you won't be entitled to any means tested benefits.
Why not go the whole hog, Shapps? Why pay pensions at all? The elderly only squander it on Crimbo presents for their children, why not give them food vouchers, or better still, install a feeding station where you can portion control the tinned tomatoes on toast; government issue matching blue denim trousers and jackets, preferably collarless, cheaper to manufacture, will be next on the cards.
Who is living in these one bed roomed wrinkly apartments at the moment? What are you going to do with the present occupants? Gas them? 'Assist them' to enter your voluntary euthanasia programme?
Why just the elderly, Shapps? Do MPs need second homes?
Is this the same Shapps who just last week wanted to sell off council housing stock at 50% discount? Is this the same Shapps who wanted to evict council tenants who earn more than £100,000 per houshold? I do believe it is. So these new tenants moving into the homes of the elderly will be on a low income, yes? Subsidised rent by the tax payer? Subsidised by the elderly who bought and paid for the house in the first place? Think on too – what happens when the elderly owner dies, and the children 'inherit' the house, with a massive inheritance tax bill that they can'pay because Abdul and his family refuse to move?
Ye Gods, the UK is turning into North Korea.
January 21, 2012 at 15:09




January 20, 2012 at 14:41




January 18, 2012 at 17:42










January 18, 2012 at 18:56










January 18, 2012 at 20:02







January 18, 2012 at 20:04







January 18, 2012 at 13:11




January 18, 2012 at 10:52







January 18, 2012 at 08:37







January 18, 2012 at 16:33










January 18, 2012 at 19:00










January 18, 2012 at 19:31










January 18, 2012 at 19:56




January 18, 2012 at 20:36







January 18, 2012 at 21:03







January 18, 2012 at 22:09







January 18, 2012 at 22:26







January 18, 2012 at 22:42




January 17, 2012 at 22:31







January 18, 2012 at 00:14










January 18, 2012 at 07:47










January 18, 2012 at 16:06







January 18, 2012 at 10:44







January 17, 2012 at 22:16







January 18, 2012 at 00:06










January 18, 2012 at 11:15










January 18, 2012 at 15:56







January 18, 2012 at 16:06




January 17, 2012 at 21:52







January 17, 2012 at 23:37




January 17, 2012 at 21:04




January 17, 2012 at 20:23







January 17, 2012 at 20:02







January 17, 2012 at 22:42










January 18, 2012 at 00:33










January 18, 2012 at 10:13










January 18, 2012 at 15:55







January 18, 2012 at 20:51




January 17, 2012 at 20:00







January 17, 2012 at 19:42




January 17, 2012 at 19:24







January 17, 2012 at 19:07




January 17, 2012 at 18:43










January 17, 2012 at 19:34




January 17, 2012 at 21:50










January 17, 2012 at 17:37




January 17, 2012 at 16:30







January 17, 2012 at 16:20










January 17, 2012 at 16:55







January 17, 2012 at 18:39










January 18, 2012 at 10:14







January 17, 2012 at 19:04







January 17, 2012 at 15:44







January 17, 2012 at 15:42










January 17, 2012 at 15:30









January 17, 2012 at 14:41







January 17, 2012 at 13:56







January 17, 2012 at 13:01




January 17, 2012 at 11:52







January 17, 2012 at 10:40