Delud-Ed on 'Rip Off Britain'.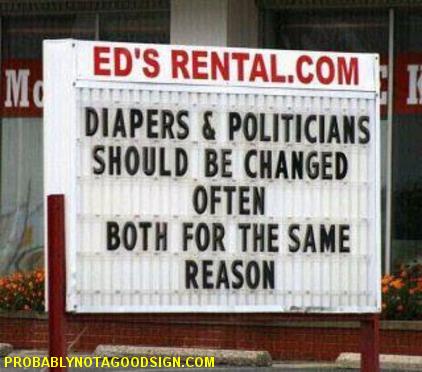 Poor delud-Ed. Disgraced Capo of the Union Borgata, desperately churning out chat-up lines like an intoxicated speed dater, trying to locate the one voter who might be desperate enough to let him get his leg over at the end of this parliamentary session.
He really has excelled himself today; sailing magnificently past an entire forest, he directs our attention to half a dozen weedy saplings fighting for life in the railway siding.
'The Labour leader has identified at least six areas for immediate attention'.
Immediate eh?
* Savings fees: Pension firms should set out how much they are charging savers to invest their money. Research presented to the Treasury suggests up to 16 fees and levies can be applied to private pension schemes. If charges do not fall, Mr Miliband proposes capping total charges for pensions.
I say delud-Ed, how about scrapping the 20% tax which your shifty predecessor used to shaft the 'hard working families' saving to support their retirement, to the tune of £5 Billion a year? Didn't mention that did you? We have a choice as to which pension scheme we opt for, if we don't like their charges, we don't use them – we have no choice in the government taxation.
*Car-parking charges: Railway companies have dramatically increased the cost of parking at stations, with South Eastern recently hiking costs by 16 percent at 50 stations. The cost of parking should be capped – along with season tickets and other fares.
The railways got left with the bill for years of underinvestment as a 'nationalised industry', your paymaster Bob Crow holds the country to ransom every five minutes to protect the interests of his involuntary members, and you are worried about car parking charges going up at 50 stations? We have a choice as to whether to park at the station or not, once on the train we don't have a choice as to whether to pay for Crow's egomania.
*Airline levies: Travelers face a wide array of charges from low-cost airlines for baggage, paying with a credit card and even checking in without printing out a boarding pass. These fees would have to be disclosed upfront with the cost of actual travel to avoid consumers being misled when they come to pay for a fare.
I do clearly remember Cameron trying this one on last month – its EU regulations, the EU Consumer Credit Directive coming into force in 2013, do pull the other one, not your idea at all, nor Cameron's.
* Bank charges: Mr Miliband says his biggest concern is the £2 billion which banks make from unauthorised overdraft fees. He backs plans to give a new consumer watchdog the power to intervene and outlaw excessive fees in the finance sector.
Terrific idea, everyone should be able to borrow whatever they like from the evil bankers, whenever they like, regardless of their ability to repay, and the government should have the ability to stop the bankers penalising them for doing so. Why not skip the middleman? Let us all borrow whatever we like from the government, whenever we like? Ah, you don't like that idea any more than the banks like people granting themselves unauthorised overdrafts.
*Consumer helplines: The Labour leader draws attention to the unacceptable practice of people being charged "50p a minute just to complain".
Since when were consumer helplines just to complain? – a half hour call 'on hold' to your local job centre can currently cost up to £12 on a mobile phone. Being charged £12 to find out if there are any new jobs is a far greater rip-off.
Energy companies: Labour have already outlined plans to break up the country's energy firms and believes transparent pricing to enable proper competition is essential.
Sounds terrific – except it has been Conservative policy since 2009, and as for 'transparent pricing' – see the EU directive on this matter.
All in all a desperate windbag soundbite – not being advised by Kinnock these days are you? It's just that I seem to recognise the technique.
Delud-Ed is desperate to be the next CEO of the biggest rip off in our lives, one that we have no choice in – a government that helps itself to damn near 50% of what we earn, presided over by the most mediocre collection of policy wonks and ne'er do wells, but he doesn't want us to look at the wood, just concentrate on this little tree – 'Ooh, 50 stations increasing their car parking charges, I'll put a stop to that'. Pathetic.



January 18, 2012 at 13:04










January 18, 2012 at 13:03







January 18, 2012 at 13:25







January 18, 2012 at 15:09







January 18, 2012 at 19:32







January 18, 2012 at 20:31




January 18, 2012 at 12:06







January 18, 2012 at 12:01







January 18, 2012 at 19:18










January 18, 2012 at 20:34







January 18, 2012 at
21:52


January 18, 2012 at 11:17