Is this Justice for Stephen Lawrence?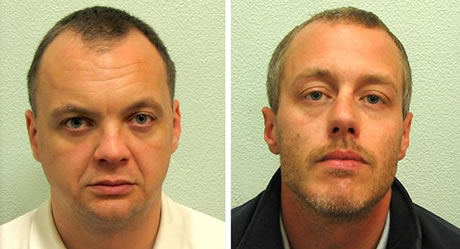 Almost 19 years have passed since Stephen Lawrence was murdered, a longer period of time than he had lived.
The passage of time, and, dare I say it, the prevailing ideology of these times have blunted the chronology of events. Important details are missing from the apparently universal joy with which the conviction of Dobson and Norris are greeted this morn by the media.
I do not argue with the conviction on the basis of the facts as presented to the jury. I do not seek to exonerate Dobson or Norris as thoroughly decent young men unfairly pilloried in the press.
I do, however, rail against the accepted 'truths' that are being peddled to the general public today.
Let us step back in time to the night of April 22nd 1993. Let us imagine that immediately before the incident, one of the Dobson/Norris gang had shouted 'What, what Taffy?' or even 'What, what Paddy?', had that been a reasonable assumption to make of their racial origin, rather than 'What, what Nigger?' and ask ourselves whether we would have had the same media coverage?
I cannot forget the involvement of leading players in the politicly correct movement who latched onto this relatively ordinary 'stabbing incident' and turned it into a cause célèbre .
Herman Ouseley, then chairman of the Equality Commission was first on the scene, telephoning the Met Commissioner in the early hours of the 23rd April to say that 'it was imperative' that this stabbing be investigated as a racist crime.
Why 'imperative' – it might indeed have been the outcome of the police investigation that there was no more to this incident than the colour of Stephen Lawrence's skin, but that phone call, from you might say, an interested body, excluded any possibility that this might have been no more than the tragic outcome of the tribal nature of young men in a working class society – not that it was the colour of Stephen's skin that had led to the stabbing, but that he was not of the same 'tribe'.
A negative motive rather than a positive motive. That possibility doesn't make Stephen's death any more or less regrettable, it doesn't exonerate Dobson or Norris; it is, however, a fact that we have been swept along on a tide of powerful opinion to ignore that possibility which has so changed our society.
We are told repeatedly that the Police response to this stabbing was 'inept' – and following the Macpherson report, that this was as a result of 'institutionalised racism'. We are left with the impression that the police merely shrugged their shoulders and said 'it's only a black kid, ignore it'.
Yet if you read the Macpherson report, you will learn that, as was normal procedure, the Territorial Support Group were touring the area in several vans with dogs searching for possible suspects even before the ambulance had left the scene. That the senior investigating officer, DS Crampton, worked on the case for 18 hours continuously, assembling a 25 strong team of officers, before returning home for a break.
They were not successful, undeniably, but that is hardly evidence that this was for 'racist' reasons.
David Norris and Neil Acourt were named by several anonymous and one identified caller as 'possibly' being involved. 'Possibly' isn't evidence. 'Possibly' is merely one of a number of telephone calls, a common occurrence in gang areas, where well known names are 'put in the frame' as a result of grudges. No one, but no one, came forward to say that they had actually seen the attack.
Should the police rush out and arrest people merely because someone has phoned the station and said 'X' might be involved? The fact that it was subsequently proved that at least one of those names was involved doesn't argue the case that the only reason Norris and Dobson weren't picked up and charged straight away was 'racism'. It only argues the case that the police didn't want to make a move before they had actual evidence.
Even as the police were reviewing their evidence, other powerful players were entering the scene – for their own reasons. 14 days after Stephen was stabbed, Nelson Mandela saw an opportunity to put apartheid back on the international stage. He invited the Lawrence's to meet him in London, and shortly after gave a press conference:
I'm deeply touched by the brutality of this murder. It's something we are all too used to in South Africa where black lives are cheap.'
The involvement of Mandela prompted Mrs Lawrence to ask why the British government had failed to express it's sorrow at the death of her son. You can see the bandwagon gathering strength as you read these old newspaper reports. Without Mandela's involvement, can you imagine that any other Mother of a stabbing victim would have been expressing outrage that the government had failed to take an interest in her loss?
By the 28th April a mere six days after the murder, Imran Khan had been appointed as solicitor for the 'victim's family' and was insisting that all police communication with the family went through him He was also accompanying them on a round of interviews with the press. Khan had qualified as a solicitor just eighteen months before this case was referred to him – it was to cement his reputation as a 'leading human rights lawyer'. In 2000 Khan was quoted as saying, in respect of his penchant for taking on difficult cases often involving persons of colour in conflict with the police:
"This area is fashionable at the moment. We have got to make sure that it is not just a fad but that it continues.
Equally within a day of the murder, the Greenwich based Action Against Racial Attacks had taken up residence inside the Lawrence home and were controlling access to them. The Anti-Nazi league were present as was the Black Panther Group.
The day after Mandela's press conference, 15 days after the stabbing, the Acourt brothers, Dobson and Norris were arrested. The police thought they did have enough evidence. The CPS disagreed. Note: the CPS. The 'institutionally racist' police had acted pretty promptly, however, the forensic evidence failed to back them up and the CPS refused to prosecute. Quite correctly in my view – if you don't have the evidence to back up a prosecution, you don't proceed.
Mrs Lawrence meanwhile, with the press at her feet, feted by world leaders, was now convinced that racism was the sole reason for her son's death, indeed, had not the first police officers at the scene 'not wanted to get their hands dirty with a black man's blood'? Had they not? The first police officers at the scene was an off-duty officer. Out for the evening, with his wife, in their best clothes – no one even questioned whether they would have chosen to 'dirty their hands' with anyone else's blood. They did administer first aid – it was not sufficient. Stephen's friend dialled 999 at 10.43. The ambulance arrived at 10.54, eleven minutes later. In those 11 minutes, the insufficient efforts of an off-duty policeman who had chosen to get involved, to identify himself as a police officer, lay condemned as more evidence of racism. 17 minutes later, the full panoply of the NHS had also failed to save Stephen – they didn't get labelled as racist. The press lapped it up. By the time evidence was given to Macpherson, this emerged from the mouth of Edmund Lawson QC as Stephen 'being denied' first aid.
The police investigation continued – despite covert recordings of the Acourt gang in their home, issuing racist threats, demonstrating how one might stab a man, the CPS concluded that this was insufficient evidence to prosecute them for stabbing Stephen Lawrence. Rightly so.
Enter Michael Mansfield QC. Mansfield decided that those covert recordings plus what proved to be inadmissible evidence of the Acourt gang being identified by Stephen's friend Duwayne Brooks might persuade a jury on the balance of probability not proven beyond doubt that being seen to express racist views and being identified by a young man who would almost certainly have known by sight these local gang leaders was sufficient to ignore the CPS advice and proceed with a private prosecution.
The case collapsed, and at the inquest held shortly afterwards, Mrs Lawrence was to claim that the Crown Court case had 'been rigged' – its purpose being to prove to the black community that their lives were worth nothing – "Our crime is living in a country where the justice system supports racist murders against innocent people".
Mrs Lawrence complained to the Police Complaints Authority on 6 grounds. The off duty policeman had failed to administer sufficient first aid; the management of the murder scene; the police liaison service; the conduct of the murder investigation; the lack of commitment because it was a black youth who had been murdered, and possible corruption.
Kent police investigated on behalf of the PCA and did not find 'any evidence to support allegations of racist conduct by police officers'. They did find evidence of incompetence in some areas of the management of the murder scene – but we are still a long way from finding any evidence of 'institutional racism', albeit that we have a lot of allegations being flung around.
Fast forward to 1997, and New Labour took over the government. The Macpherson Inquiry was set up 'to investigate matters arising from the death of Stephen Lawrence, and find what lessons could be learned from the prosecution of racially motivated crimes'. No evidence had been produced to show that this was a racially motivated crime, but it was now cemented in the public eye as being so. The alleged perpetrators had been shown to be racist in their views, the Daily Mail had named them as murderers, how could there be any doubt that Stephen had been stabbed purely because of the colour of his skin? Given that the police had been found to have been incompetent in their investigation, how could there be any conclusion other than that this was because they were racist too? Mere incompetence was never going to be allowed as an answer.
Unfortunately, Macpherson found that the inquiry had 'not heard any evidence of overt racism or discrimination' unless you included the use of 'inappropriate expressions such as 'coloured or 'negro' – oh dear, three million quid, and we still haven't found evidence of racism. Only one thing to do – change the definition.
So they did. Racism could be 'detected in processes, attitudes and behaviour which amount to discrimination through unwitting prejudice, ignorance, thoughtlessness and racist stereotyping which disadvantages minority ethnic people'. I do urge you to actually read the Macpherson report – contrary to what you hear in the media, they found no evidence of racism, even though the at times kangaroo court nature of the proceedings required Metropolitan police officers to 'confess' their innermost thoughts – and those of other people they worked with. Racism was now something which 'others' could detect, it was in the eye of the beholder, even when you were acting out of thoughtlessness or incompetence.
As a result of the Macpherson inquiry, it became racist in and of itself to even question whether Stephen Lawrence's murder was racist. The Acourt gang had been accused of the murders of white gang members before Laurence but this fact was largely hidden from the reading public.
Mrs Lawrence's evidence to Macpherson is more than interesting. She started her evidence by saying that 'I personally have never had any racism directed at me'. Yet she was quite, quite sure that Stephen's murder was racist? On what evidence?
Since Macpherson, we have had 800 years of the double jeopardy ruling overturned to ensure that Dobson and Norris could be held to account yet again for the murder of Stephen, albeit that it wasn't strictly overturned just for them – successfully so this time, with the aid of forensic DNA evidence that was not available at the time of the first trial. We now await their sentencing – which cannot be any harsher than it would have been at the time of the murder, so we are told. Yet aspects of their trial are undoubtedly harsher than they would have been – the double jeopardy ruling itself allowing them to go to trial, and they have been convicted on the basis of forensic evidence that would not have been possible in 1996.
That they are guilty, there is little doubt – yet I am left with uncomfortable feelings surrounding this case, which feels more like a political show trial than an unbiased search for justice. The phrases 'institutional racism' as 'found by the Macpherson Inquiry' are quoted time and again, there is apparently no doubt in anyone's mind that this was a 'racist crime' as is every crime against a black person and is a direct legacy of Stephen Lawrence, yet I can find no evidence that this was ever investigated as anything other than a racist crime. I only see the early intervention by some significant players in the 'race relations industry'.
In the past few days we have seen frequent interviews from the head of the 'Black Police Officers Association', we hear nothing from the 'White Police Officers Association'. Oh, there isn't one. Dr Richard Stone, advisor to the MacPherson Inquiry was so overcome with emotion at the news that Dobson and Norris 'had been convicted of a racist crime' that he sobbed his way through early interviews.

Were the police 'institutionally racist' in their 'incompetent' handling of the investigation into the murder of PC Blakelock? Of course not – the legacy of the Lawrence affair, the Macpherson Inquiry, and the various race relations activists is that racism is only practised by white police officers against black victims. Or in interviewing black suspects. But never in relation to failing to arrest and convict black suspects.
Dobson sentenced to 15 years and 2 months, David Norris 14 years and 3 months. The rest of us sentenced to a lifetime of skewed race relations.
January 22, 2012 at 14:40




January 6, 2012 at 17:28




January 5, 2012 at 10:42







January 5, 2012 at 10:06




January 5, 2012 at 09:54







January 5, 2012 at 03:58







January 5, 2012 at 12:31




January 5, 2012 at 03:56







January 5, 2012 at 09:35




January 5, 2012 at 03:48










January 5, 2012 at 00:44










January 5, 2012 at 08:29







January 4, 2012 at 23:16










January 4, 2012 at 23:14




January 4, 2012 at 23:02







January 4, 2012 at 22:42




January 4, 2012 at 22:02















January 5, 2012 at 09:21







January 4, 2012 at 21:36







January 4, 2012 at 23:21







January 4, 2012 at 21:32




January 4, 2012 at 21:27







January 4, 2012 at 21:27







January 4, 2012 at 19:36







January 4, 2012 at 19:52







January 4, 2012 at 21:06




January 4, 2012 at 19:17




January 4, 2012 at 18:38







January 4, 2012 at 18:16







January 4, 2012 at 17:37










January 5, 2012 at 09:08




January 5, 2012 at 10:25







January 7, 2012 at 19:49




January 4, 2012 at 16:49







January 4, 2012 at 15:50




January 4, 2012 at 15:45




January 4, 2012 at 15:13







January 5, 2012 at 10:21




January 4, 2012 at 15:05







January 4, 2012 at 14:17







January 4, 2012 at 14:01







January 4, 2012 at 16:14







January 4, 2012 at 16:46







January 4, 2012 at 13:17







January 4, 2012 at 13:13













January 4, 2012 at 14:03










January 4, 2012 at 20:57












January 4, 2012 at 12:56










January 4, 2012 at 12:55




January 4, 2012 at 12:51