Hitchens and Dawkins are completely right. Except that they are completely wrong…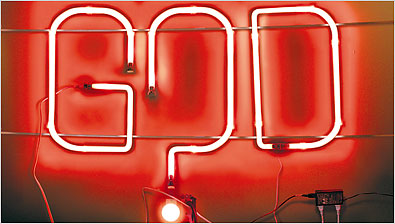 Penning the recent review of the year argument I was prompted to reflect on the death of the late Christopher Hitchens.
Polemicist, wit, writer, commentator and orator, he was a free and independent thinker when conforming to the (usually politically correct) script and staying "on message" is the norm. He also appears to have been a bit of a bon viveur in an age in which the threat of the Health Nazis looms – although this may have contributed to his untimely demise.
One of Hitchens' best known works is of course his tract against religion "God Is Not Great – How Religion Poisons Everything".
In this he attacks religion as a powerful regressive influence based on superstition and prejudice, promoting ignorance, tribalism and repression.
In his disdain for religion Hitchens is outdone only by Professor Richard Dawkins, whose position can be summarised in this quick crib from Wikipedia:
"Dawkins is an atheist, a Vice President of the British Humanist Association, and a supporter of the Brights movement. He is well known for his criticism of creationism and intelligent design. In his 1986 book The Blind Watchmaker, he argued against the watchmaker analogy, an argument for the existence of a supernatural creator based upon the complexity of living organisms. Instead, he described evolutionary processes as analogous to a blind watchmaker. He has since written several popular science books, and makes regular television and radio appearances, predominantly discussing these topics. In his 2006 book The God Delusion, Dawkins contends that a supernatural creator almost certainly does not exist and that religious faith is a delusion—a fixed false belief. As of January 2010 the English-language version has sold more than two million copies and had been translated into 31 languages."
The thing that I always find ironic about Professor Dawkins when I hear him speak is his almost Messianic zeal about atheism. And whenever I consider the works of Dawkins and Hitchens on this topic I cannot help but be reminded with great affection of Douglas Adam's "Hitchhikers Guide To The Galaxy".
You may remember that apart from the fact that he had God disappearing in a puff of his own logic, he was also had Him being given a bit of a kicking by the celebrated "philosopher" Oolon Collophid who wrote the popular "quadrilogy" "Where God Went Wrong", "More Of God's Greatest Mistakes", "Just Who Is This God Person Anyway", and last but not least "Well, That Just Wraps It Up For God".
Which is not to say that I dismiss the works and position of Dawkins and Hitchens. Notwithstanding my monkish persona I think they pretty much hit a real nail on the head. One only has to flick through a history book to find page after page of war, murder, repression and torture, all in the name of whether "God" wants his "wizards" to wear a blue gown or a red gown, a pointy hat or a round hat or no hat at all, or eat pork or not eat pork. One only has to flick on the television to see that the greatest threat to the future of humanity comes not from global warming, but from fanaticism based on creed which has the inevitable effect depriving "the believer" of any sense of compassion for their fellow man. After all, what can be wrong about promoting the Will of God as it has been revealed? The ends must justify the means. The Unbeliever must be slain.
And yet I believe in God. What do I mean? This is tricky. It is very hard to define. Now when I was going through my logical positive phase I seem to remember the general proposition being that if you could not define something or test for its existence it could not be said to exist.
To which the romantic might with some justification say: define "love" and prove it. And no doubt Dawkins would reply that it is an aspect of evolutionary behaviour hardwired into us to promote the species as a whole.
Perhaps…
I do not believe in a God who is a man with a beard, or even a woman with harp. Indeed I am not sure I believe in a God who takes any particular interest in what we call good or bad at all. I read in the papers this morning that Tony Blair is to be paid some £8,000,000 to advise the brutish ruler of some far flung Asian "Stan" on social policy. In a world in which so many struggle there can be no greater illustration of the moral ambiguity, or indeed neutrality, of "God".
What then do I mean? Consider it this way. On a practical level we life in a world of Newtonian physics and cause and effect. If you want to move a big rock, you can pray that it moves, in which case nothing will much happen. Or you can construct a lever and in a display of mathematics put into physical reality, shift it with some hard work. Cause and effect, action and reaction.
And yet as science develops and probes into the quantum level, quite different theories as to the workings of the Universe begin to appear.
I have a limited understanding of quantum physics, but my understanding is the two systems – Newtonian and quantum – are somewhat incompatible, and neither properly or fully explains the physic of the Universe. Indeed, an important aspect of quantum physics is that perception changes the condition of the perceived. One of the founders of this branch of science was Nobel Prize winning scientist Max Planck.
Planck himself ultimately reached as somewhat radical position as a result of his study:
"All matter originates and exists only by virtue of a force which brings the particle of an atom to vibration and holds this most minute solar system of the atom together. We must assume behind this force the existence of a conscious and intelligent mind. This mind is the matrix of all matter."
In short, the Universe is not a mere mathematical accident. And it is not made up of matter at all. It is made up of thought expressed as what we perceive as matter.
I prefer to think of God as the endlessly growing, expanding product of some quite unfathomable Infinite Intelligence, endlessly growing, experimenting, and learning as we all do. Expressing itself through evolution, for example. Not really bothered about what robes those who worship "God" are, or whether we eat pork or not. Not really bothered if it is the hunter or the hunted. An endless experiment of imagination expressed through all of what we perceive.
Indeed, I have the suspicion that the Universe is teeming with life of all forms weird and wonderful, it is just the vastness of space that make it seem that we are alone. But that is another matter…
The great F. Scott Fitzgerald once observed something to the effect that the mark of a first class mind is to be able to hold two inconsistent thoughts at once and see the truth of both. I suggest that the same may be said of belief in God. Dawkins and Hitchens are quite right. And yet the Universe is an infinite expression of a thinking thing. A dream machine. Possibly even a dream machine which reacts to what thought is brought to it, right or wrong. Which has implications…
I have heard it said that the concept of God is useless because mankind is a finite being and the contemplation of what is by definition infinite is impossible. To take an example it is like asking a fish that lives at the bottom of the Ocean to contemplate a sunrise.
This fish will continue to dream…
Gildas the Monk
January 5, 2012 at 14:44







January 5, 2012 at 14:51




January 5, 2012 at 18:10




January 4, 2012 at 21:18







January 4, 2012 at 19:03










January 5, 2012 at 11:57







January 4, 2012 at 13:15




January 4, 2012 at 12:17







January 5, 2012 at 19:18










January 5, 2012 at 20:17










January 6, 2012 at 22:22




January 4, 2012 at 05:09




January 4, 2012 at 02:19










January 4, 2012 at 08:11




January 5, 2012 at 11:47




January 3, 2012 at 23:50







January 4, 2012 at 18:18




January 3, 2012 at 23:25







January 3, 2012 at 20:14







January 3, 2012 at 19:58







January 3, 2012 at 20:20




January 3, 2012 at 21:17




January 3, 2012 at 19:55




January 3, 2012 at 16:20




January 3, 2012 at 15:33







January 3, 2012 at 16:23




January 3, 2012 at 14:25







January 3, 2012 at 13:33







January 3, 2012 at 12:40




January 3, 2012 at 11:57




January 3, 2012 at 11:48




January 3, 2012 at 11:43




January 3, 2012 at 11:24







January 3, 2012 at 19:07







January 3, 2012 at 11:10







January 3, 2012 at 10:32




January 3, 2012 at 09:41




January 3, 2012 at 09:28










January 3, 2012 at 13:07







January 3, 2012 at 08:55




January 3, 2012 at 08:49




January 3, 2012 at 08:43







January 3, 2012 at 11:05










January 3, 2012 at 11:51










January 3, 2012 at 12:18