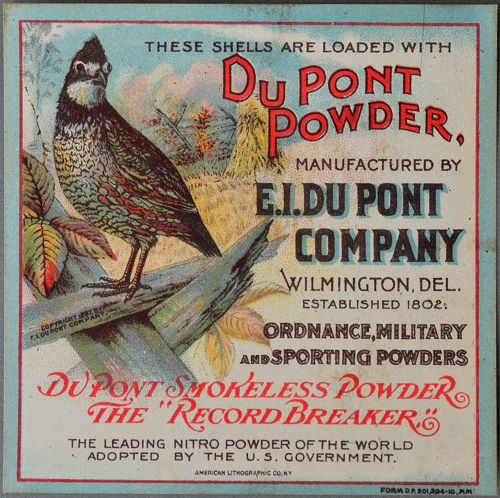 In 1987, Michael Ryan walked out into the streets of Hungerford and shot dead 16 people including his own Mother and then shot himself with a semi-automatic rifle – legally held.
The Government was horrified and passed the Firearms (Amendment) Act 1988 which banned the ownership of semi-automatic rifles – except in Northern Ireland.
In 1996, Thomas Hamilton walked into the Dunblane Primary School and shot sixteen children, another adult and himself with two handguns – legally held.
The Government was horrified and passed the Firearms (Amendment) Act (No 2) 1997 which banned the ownership of handguns.
In 2010, taxi driver Derek Bird walked round Cumbria and shot dead 12 adults before killing himself with a shotgun and a rifle – legally held.
The Government was horrified and announced that lessons would be learnt – they are still talking about what they should do.
Whilst they were talking Raoul Moat went on the rampage with a sawn off shotgun – not legally licensed! Ironically, neither was the Tazer gun which the police used to shoot Moat 'at the precise moment he shot himself'.
Last night, another taxi driver, Michael Atherton was belatedly revealed to be one of the estimated 1.3 million adults who have been checked, investigated, reported on and duly issued with a section 1 firearm licence for a .22 – which he is believed to have used to shoot 4 members of his family in Peterlee.
Given that in order to hold a Section 1 Firearms licence you have to state the exact use to which you intend to put it – and one can assume that Mr Atherton didn't spell out what he intended to do with it – isn't it about time that we gave up this mockery of licencing Firearms? All it proves is that prior to obtaining the licence the person concerned hadn't committed any crime – and those who have committed a crime are already locked into a network that can provide them with unlicensed guns.
Like the CRB check, the Mental Capacity Act and numerous other pieces of legislation over the past 50 years, it merely keeps the talking shop in Westminster in business, and does nothing to prevent the harm it was supposed to cure .
Your views? Will we turn into the Wild West without a Firearms Act? Will everyone rip off their elderly parents without the Mental Capacity Act? Will the CRB check cure paedophilia? Will the country go to Hell in a handcart if we dispense with our useless politicians and let everyone fend for themselves?
January 4, 2012 at 18:59




January 4, 2012 at 18:25




January 3, 2012 at 23:34







January 3, 2012 at 18:11







January 3, 2012 at 05:15




January 3, 2012 at 00:13




January 3, 2012 at 00:10




January 2, 2012 at 23:44




January 2, 2012 at 22:51










January 3, 2012 at 00:02




January 2, 2012 at 22:46




January 2, 2012 at 21:41




January 2, 2012 at 21:03







January 2, 2012 at 20:19







January 2, 2012 at 20:34










January 2, 2012 at 22:09




January 2, 2012 at 20:00







January 2, 2012 at 18:54







January 2, 2012 at 20:06




January 2, 2012 at 17:41




January 2, 2012 at 17:39










January 2, 2012 at 18:59







January 2, 2012 at 19:21










January 2, 2012 at 20:11







January 2, 2012 at
20:22





January 2, 2012 at 21:59




January 2, 2012 at 19:01







January 2, 2012 at 20:02




January 2, 2012 at 16:38







January 2, 2012 at 16:16




January 2, 2012 at 15:35







January 2, 2012 at 15:34







January 2, 2012 at 15:26







January 2, 2012 at 15:15







January 2, 2012 at 18:41




January 2, 2012 at 19:17