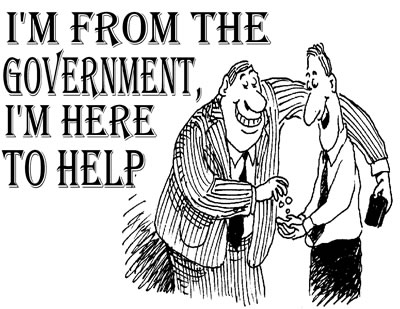 My secret squirrel legal eagle correspondent pointed me at this interesting bit of legal analysis:
Under our law, transfers of shares in a company have to be made by a formal written transfer document, which is then entered in a register to transfer ownership. The register is the definitive record of legal ownership. It is unlawful to change the ownership register without a transfer form and having paid any necessary stamp duty.
This may seem an abstruse and rather subtle thing, but actually, it's quite a nasty situation.
In essence, if you start a company and die without someone to inherit your wealth, then the shares in the company (along with any assets it may have) wind up in the greedy claws of the state. Furthermore, if you sell your shares to a foreign company and don't register the transfer form (and pay the stamp duty), then:
You carry out your merger, and the new entity trades happily for years. The old pre-merger corporation disappears by operation of law or is dissolved, depending on the jurisdiction. Then you undergo due diligence for a financing, disposal or IPO, and someone asks about ownership of the UK subsidiary. The shares are registered in the name of OldCo; there was no transfer document transferring the shares into the name of NewCo. No problem, says your English lawyer. All we need is a transfer from OldCo to NewCo. But OldCo has ceased to exist. In some countries that happens at the moment of merger, so there are no officers able to represent OldCo and sign a transfer even immediately after the merger. The shares are bona vacantia and vested in the Crown.

What can be done about this? In the UK, if we discovered that company had been dissolved whilst still owning assets, we could apply to the court to restore the old company – thought there are time limits. That is unlikely to work in jurisdiction in which the pre-merger entity disappears upon merger.

We can try to persuade the Crown to transfer the shares to the intended owner – but the Treasury Solicitor will probably want to be paid the value of the shares.
Think about that for a moment: two businesses have merged, traded for years or possibly decades, and then the government comes along and says "because you didn't sign form 42a, we now want you to hand over a chunk of wedge (which could potentially be several millions of pounds) because you didn't comply with this one silly requirement."
This requirement does nothing to improve matters for consumers or for businesses. It benefits no-one but the state.
Why is it that people just ignore the endless thieving that governments commit, without even the figleaf of some excuse that it's for our protection?