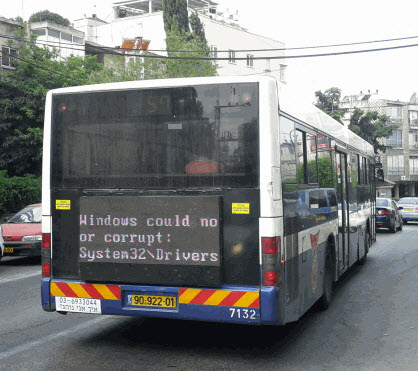 Ignore for the moment that the picture shows that Windows has failed to load on the computer driving the display.
Just think back a bit. Back behind the bus. In the brain of the driver of the car behind the bus.
Do you think such an advert is conducive to public safety? If there were complaints about the famous "Hello Boys!" WonderBra advert causing a distraction just think what kind of distraction moving adverts on the back of the bus could cause.