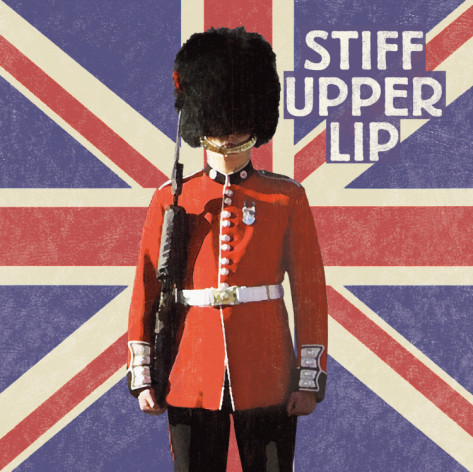 Alone amongst the EU countries, Plucky Little Britain and its plucky little Prime Minister has walked away from the negotiating table, noisily demanding the right to be profligate with its national budget if it wishes.
Quite right too!
Was it not the combined brains of the (now) British taxpayer owned Greenwich Capital Markets which helped to invent the sliced and diced toxic bonds now polluting the bond market? They provided 20% of RBSs income. RBS and the other big banks provide 10% of the British Government's income.
We could not possibly allow the centre of such excellence to be taxed or regulated by the EU!
How dare the struggling Eurozone countries – or at least Germany – seek to ensure that those they bail out with their tax payer's savings actually balance their budget? How dare the other 26 dare to agree to such a thing, losing their national sovereign right to spend as they wish and demand the savings of the German's make up the balance? The isolated Germans are demanding that they do so, or forfeit the right to any more German money.
It is outrageous!
Cameron is quite correct; it is Britain's inalienable right to be the safe harbour for those who speculate on the money market, our sovereign right to henceforth bear the blame for not wanting to help clear up the mess.
What choice did he have – his party would have been split from top to bottom had he forgotten for one moment the absolute right of every true Englishman to hate those continental Europeans from the bottom of his heart?
So, this morning, true Englishmen are speeding in their HP debt loaded monster cars, along EU funded by-passes, to their nearest car boot sale to sell their boxed set of 'X-Factor – 2010' and the DVD of 'Little Britain' to the beneficiary of welfare payments, in order to pay for their Marks and Spencer's Christmas lunch for two.
Secure in the absolute knowledge that Cameron has Done-the-Right-Thing.
Britain insulated – Europe isolated. 440 million people can't be right.
Dunkirk spirit folks, plucky little Britain can manage.
We can export to the Asian continent, or China, can't we? We've got 10% of our GDP to shift. Roll up, roll up.
Perhaps the Special relationship with the US will allow us to trade toxic bonds with them for a bit…
For an alternative view of the British position, put the Daily Express down for a minute, and read some of the continental papers.
Don't bank on a warm welcome in your French gite this year. I don't know why you ever wanted one in the first place, I mean dammit, they don't even speak English! What sort of a person doesn't speak English?
December 13, 2011 at 21:33




December 12, 2011 at 11:14




December 12, 2011 at 10:15







December 12, 2011 at 09:11







December 12, 2011 at 09:02




December 11, 2011 at 23:26




December 11, 2011 at 22:13










December 11, 2011 at 23:19







December 12, 2011 at 00:59




December 11, 2011 at 19:40







December 11, 2011 at 19:58




December 11, 2011 at 19:16







December 11, 2011 at 14:27




December 11, 2011 at 12:51







December 11, 2011 at 12:36







December 11, 2011 at 12:41










December 11, 2011 at 18:15




December 11, 2011 at 12:09




December 11, 2011 at 11:51










December 11, 2011 at 11:37







December 11, 2011 at 11:35







December 11, 2011 at 11:32




December 11, 2011 at 11:30




December 11, 2011 at 11:17




December 11, 2011 at 11:11




December 11, 2011 at 11:10







December 11, 2011 at 10:51




December 11, 2011 at 10:44







December 11, 2011 at 10:36




December 11, 2011 at 10:16







December 14, 2011 at 14:02