Swales' Tale – A God-awful Fail.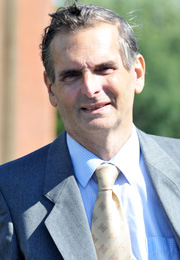 The Lib-Dems have a remarkable propensity to swing both ways. Bleeding heart hand wringers over the dinner table – right wing reactionaries when they encounter real life.
The constituency office of Ian Swales received a swathe of e-mails, 40 in total, when they turned down 59 year old Richard Robson for a job in Ian's Redcar Office.
Richard had not taken the rejection lightly, feeling himself fully qualified for the job of filling in the MPs expenses and other tasks. There is no suggestion that he had previous convictions for fraud and embezzlement, but presumably thought he was a fast learner.
3 of the e-mails had phrases such as "caution, explicit naughty words", "fetish" and "domestic violence" in the subject line. Just 3 out of 40 e-mails.
Pass the smelling salts Maisie, Ian's office manager thought she knew a grossly offensive e-mail when she saw one, and called in the police.
This hot-bed of Liberals then sat back and watched as an unemployed man, Richard Robson, was convicted and sentenced to six weeks in jail, a suspended sentence, ordered not to contact Ian Swales Office for two years (was he a constituent? I don't know) and ordered to pay £250 in costs out of his unemployment benefit money.
Yesterday he appealed against his conviction and won – now in front of a judge and two magistrates, it was decided that using the words "caution, explicit naughty words", "fetish" and "domestic violence" was insufficient to constitute 'grossly offensive'.
The case has been dismissed.
Redcar, thanks to Vera Baird, has a particularly difficult unemployment situation.
Not helped by the local MP employing staff who find themselves shocked rigid by such mild words from the unemployed, and are prepared to employ the full force of the law to crush a man who was already down on his luck.



December 12, 2011 at 23:53




December 12, 2011 at 20:30




December 12, 2011 at 19:40




December 12, 2011 at 16:32












December 13, 2011 at 14:02