Rejoice – the end is nigh!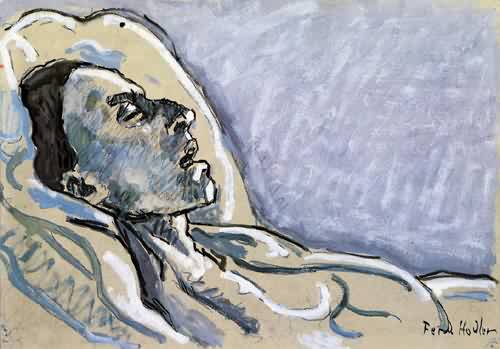 The demonisation of the elderly continues.
Yesterday we were told that bed blocking 'by elderly patients' was costing the NHS 'more than £500,000 per day' without a shred of evidence that the bed blockers were in fact elderly!
Today we are told – with some pride – that between April and June of this year some 7,000 hospital patients were found to be on the infamous Liverpool Pathway. A considerable increase on the 4,000 during the previous three month audit period. This is, according to Sarah Wootton, chief executive of the campaign group Dignity in Dying, a cause for rejoicing:
"The NHS is clearly moving in the right direction."
The Liverpool Pathway is the ultimate cure for bed blocking. I have written of it many times; it is the means by which Doctors avoid a prosecution for Murder when they withdraw all treatment that they consider 'futile'. 'Treatment' in this instance includes food and water.
We should not forget that the Office of the Public Guardian, the 'secretarial' arm of the Court of Protection, which can make these medical decisions for you (or against you!) has a £22 million 'business expansion plan' under way. They expect to be busy granting permission for Hospital Trusts to go ahead even when you are vehemently arguing against such action.
I have no moral qualms about Euthanasia. We are born to die. It is our inevitable end. That it should be as painless and comfortable as possible is surely a moral good. Nor do I campaign against palliative care. I do argue against Doctors being able to decide without any outside influence from family or independent consultants that their patient 'is likely to die with 72 hours' and then being able to take action which virtually guarantees that outcome.
Apparently the 'emotional and other pressures' that are put upon them make them unsuitable to decide whether the State should continue to shell out for incapacity benefit – and yet they can decide whether the State should continue to fund medical care. At the very least there should be a legal requirement for the family to be informed that this action is being taken and a right to appeal.
The same Doctors who argue bitterly against the notion of their being compelled to assist the suicide of those who wish to hasten their end, are precisely the same Doctors who are happy to sign a ticket ordering the nursing staff to remove food, water and medication from those on the Liverpool Pathway and have no legal requirement to return to the bedside for 72 hours to see whether their orders have resulted in the patients death yet.
The Liverpool Pathway was designed by the Marie Curie Institute as an exemplar of palliative care for those beyond help in their hospices.
In 2006, the Labour Government authorised its use in General Hospitals.
Now we find that in a quarter of hospital trusts, Doctors had not held any discussion with a third of patients or their families before issuing the order that the patient was to be deprived of the essentials of life.
The very same Doctors who would refuse, should the patient request them to do so, to assist in ending their life.
Any Veterinarian found to be treating animals under his care in this manner would be swiftly prosecuted. There would be a national outcry should he do so without consulting the owner or carers of such an animal.
I see no chance of a similar national outcry in respect of our elderly whilst they continue to be portrayed as an expensive drain on tax payers pockets.
What think you?
December 4, 2011 at 00:28




December 3, 2011 at 21:10










December 4, 2011 at 05:36







December 4, 2011 at 18:58







December 3, 2011 at 18:18







December 3, 2011 at 17:46







December 3, 2011 at 17:50







December 3, 2011 at 18:15




December 3, 2011 at 04:33







December 3, 2011 at 07:38




December 2, 2011 at 22:29







December 2, 2011 at 21:06




December 2, 2011 at 19:31




December 2, 2011 at 17:17




December 2, 2011 at 11:28




December 2, 2011 at 11:07




December 2, 2011 at 10:32







December 2, 2011 at 10:05




December 2, 2011 at 09:55