Time Honoured Traditions.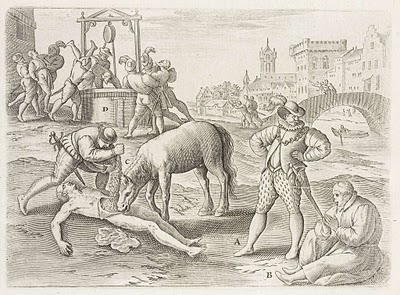 When the Spartans threw the envoy of a Persian King down a deep well, they set in train a desire to protect envoys from malicious harm that has resulted in the present system of 'diplomatic immunity'.
It is a quid pro quo arrangement, you be nice to our envoy, we'll be nice to yours….perhaps the current 'storming of the British Embassy in Iran' will eventually be considered quid pro quo for the British Government's storming of the Iranian Embassy in London. (Down knee, I jest).
In all seriousness, the system has far outweighed its usefulness. We no longer need to send envoys through dangerous terrain on horseback or foot, dodging Spartan wells – we have modern methods of communication, and diplomatic immunity is plagued by abuse.
I was minded of the £5 million in congestion charge fines currently owed by the US Embassy – they consider this a tax, and as such 'punishment' which they should be immune from – when I read today that they have finally agreed to pay the $240 VAT bill on their new glass embassy at Nine Elms. This has been a two year stand off, had they agreed in the beginning, their bill would have been a mere £50 million!
This isn't what diplomatic immunity was supposed to 'cure', and embassies world wide now amount to little more than an expensive drain on resources and a cheap hotel for randy Andy as he trails the world's golf courses.
As a small aside, I was told yesterday that when Robin Cook turned up at the Polish British Embassy many years ago with his secretary Gaynor and demanded a double bed for the night, he was told in no uncertain terms where to go, and he stormed off back to Britain in disgust. At least some Ambassadors have old fashioned standards!
Whilst we are kicking out the Iranians, let us denude ourselves of all foreign embassies, and withdraw all ours. Wikileaks proved that Ambassadors know perfectly well how to use e-mail……
Can anybody put a figure on the amount we would save?