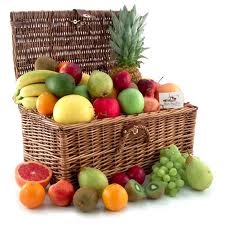 The Devil is always in the detail.
Time was when the only civil service 'perk' was the tea trolley merrily clanging its way along the corridors of power; they have become much more sophisticated at accruing 'value' to themselves.
From ergonomically designed chairs to ease the pressure of sitting there all day dreaming up new ways to relieve the taxpayer of his cash to esoteric training and bonding courses in expensive hotels, they are past masters at justifying anything spent on themselves.
No need to produce spread sheets showing how this will result in increased sales or productivity; the union reps simply demand that this or that is purchased for their members…….
I turned my microscope on a few small items listed in the accounts of the Office of the Public Guardian – of particular interest because the 'income' of this particular government department is derived from legally plundering the bank accounts of those too mentally incapacitated to be allowed to control their own finances.
You need to be aware that no member of the public ever enters the rarefied offices of this organisation – everything is conducted by post and telephone…
Why, therefore, did they require an increase of approximately 86% in the £22 million pounds they had extracted from the accounts of the mentally incapacitated? What could a mere 481 members of staff possibly be doing with all this money, that they needed to raise another £18 million?
One answer is that they have 'an extended business plan'. Naturally. Doesn't everybody? Part of this involves moving to a more 'central location'. Birmingham. I will grant you that Birmingham is more central than London – but what difference does that make to customers who never visit the office? 'Managing the change' that this involves always looks good on the CV of a senior civil servant.
They are 'managing this change' by reluctantly 'letting go' (not compulsorily retiring!) the 177 experienced staff in London who found that a mere four weeks notice was not sufficient to allow them to relocate home and families from the London schools and homes they had occupied for the past 'n' years and move to Birmingham…….
Now those senior civil servants can claim to have 'provided employment' for several hundred inexperienced staff from the Birmingham job centres…..those CVs are looking good; not so good is is the 9,227 complaints they received as a result.
As ever, the Devil was in the detail. My spy in the building tipped me off to some unusual figures in the accounts. It took a Freedom of Information request to extract the information.
Why did a central London office with a mere 177 staff require an Automated External Defibrillator at a cost of £1,200 pounds plus training for £565 training courses for the 12 First aiders? (Each training course only valid for six months!) Particularly in light of the fact that (taken from redacted internal e-mail)
As regards defibrillators, I would urge caution. Once installed, people have to be trained to use them. This training has to be regularly refreshed, and when people move on replacements have to be trained. The equipment itself must be regularly serviced and maintained. If you neglect any of this you could be in trouble. I say this because the Royal Courts of Justice had defibrillators fitted but over time they neglected to keep them maintained and to train sufficient people. When someone collapsed people wasted time trying to get the defibrillators working, which didn't look too clever. There have been no repercussions, thankfully, but there might have been. Once you have the kit, there is a duty to keep it in correct use. On the other hand, in some cases, it may save a life.
The 177 got their defibrillator, and trained the 12 staff to use it, just in case a central London ambulance couldn't get there in time. Now that it is an established 'need', naturally another one will have to be bought for Birmingham, and another 12 staff trained – can't have them having less facilities than London did, can we?
But then again – what is this?
On the 9 February 2009 anti-bacterial hand gel dispensers were installed for use on each floor at all sites to improve health and hygiene. Facilities advise that we still have in store a good supply of hand-gel and dispensers. The use of anti-bacterial hand gel was an important requirement in the steps taken to manage the swine flu pandemic and continues to be a preventative measure.
Can't find out the individual cost of this, but it apparently cut the number of 'sick days' amongst the 177 from:
Sick absence days in 2008/09 totalled 2,907. In 2009/10 the number days lost from sickness decreased to 2,372, a reduction of 535 days.
Even though the 'Swine Flu Pandemic' never materialised. Nor any member of the public ever set foot in this office….
Had they done so, they might have been surprised by the baskets of fresh fruit on each desk, including a 'mix of apples, pears, bananas, Satsuma's and plums.' All paid for by the most vulnerable people in society.
The fresh fruit and hand gel cost a mere £26,000 per annum. Yes, that was £26,000. For 177 people. £150 a year each. A lot more than the proposed increase in pension payments for the average employee earning £20,000 a year.
Naturally I was keen to learn from my spy in the office whether these fruitbat cosseted creatures were on strike today, on account of being asked to contribute more to their pension. He looked out of his window.
'Can't see any sign of activity, difficult to tell the difference' he said.
I had to phone the Ministry of Justice to find the answer. Yes, they are on strike. All 177 of them.
Absolutely outraged that they couldn't find a way to get the elderly widows, children, and severely brain damaged to fund the increase to their pensions. They are being expected to pay for that themselves. Can you imagine?
Bah!



December 9, 2011 at 13:18




December 4, 2011 at 15:12










December 1, 2011 at 17:44




December 1, 2011 at 07:50







November 30, 2011 at 21:23




November 30, 2011 at 21:04




November 30, 2011 at 20:16




November 30, 2011 at 14:10







November 30, 2011 at 23:08







November 30, 2011 at 13:52










November 30, 2011 at 13:47










November 30, 2011 at 13:50







November 30, 2011 at 13:21







November 30, 2011 at 14:05




November 30, 2011 at 13:19




November 30, 2011 at 13:07




November 30, 2011 at 13:03




November 30, 2011 at 13:00










November 30, 2011 at 12:59







November 30, 2011 at 13:20




November 30, 2011 at 20:16




November 30, 2011 at 12:49







November 30, 2011 at 12:45







November 30, 2011 at 12:41










November 30, 2011 at 12:27







November 30, 2011 at 12:23