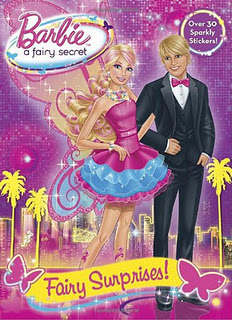 The New Statesman is quite clear on the subject – you do not have the "right" to discriminate, such a right does not exist.
I would have been quite happy arguing with the headline alone, but the core of the article has provided me with much needed amusement today.
Along the journey of discovery that writing an article involves, I have discovered that Hebden Bridge in Yorkshire has the 'highest concentration of Lesbians' in the UK. How do they know? Who told them? Do you live in Hebden Bridge? Did you go into an estate agent's office there and say 'actually my wife and I are into dogging'? Did they say 'that's a new one on us – 'my wife and I' – did it make the local news. So many questions, so few answers.
Digressing, as per usual. I enjoy the side diversions. What really caught my eye in the New Statesman was the inevitable discussion of the Christian couple who were found to have acted illegally for refusing to accommodate a gay couple:
It came from being excluded because of a biologically determined difference, from being banned from doing something because of who they are.
Whoa there! – we are back to biological determination. We are born gay or non gay. I certainly was, non gay that is, so I am quite prepared to accept that some are born gay.
The argument gets into difficulties when I find myself discriminated against because of biological determination – either because I am female, or because I am not gay. Hence the research. Here is where I ended up. Sunny Bournemouth. The Hamilton Hall Hotel, where allegedly (by them) The Equalities and Human Rights Commission are quite happy that 'where some hotels claim to be gay owned and run they are not gay venues at all, allowing anyone to stay and this is deceiving. They may be gay, but their venue is not' the Hamilton Hall is different:

Special care, supervision or attention – s. 35(1)(a) Services may be restricted to one sex where they are provided at an establishment for persons requiring special care, supervision or attention, for example, a hospital or resettlement unit. Specialising in events for gay and bisexual men with a huge choice of events, workshops and fun things to entertain, educate, enlighten and amuse as well as a retreat to chill out in … relax … recharge the batteries … do something or do nothing … with B&B and evenings meals available. Clothing Optional Venue throughout.
Wow! Just the place for a recovering Raccoon – huge numbers of naked men (I only want to look, she said plaintively…) Is it obligatory to have sex with other guests, is looking forbidden? What is this, I am neither male nor gay nor bisexual, I am to be discriminated against – and why?
Special care, supervision or attention – s. 35(1)(a) Hamilton Hall has a duty of care to the men who use our venue – as an enormous amount of our visitors are newly 'coming out' married men who are searching for some answers and cannot get these anywhere else.
Women share a very different energy vibration to men; – sexually, emotionally and physically. We simply are not the same.
B-b-b-, these men were biologically determined, they are married, they are used to women – why would we bother them?
Serious embarrassment and state of undress – s.35 (1)(c) Women would feel embarrassed in a room full of naked men where they were the 'odd one out' and where open, honest and in depth discussions from a masculine point of view is not acceptable if there is a women present.
Er, how do you know pal? (John Bellamy, professional paid escort, is my new found 'pal'!) You've just told me we're not the same. I'm not in the slightest embarrassed by naked men.
What utter cant. The homosexual lobby fight a high profile case against a Christian couple who do not want to be embarrassed by hosting a couple whose sexual liaison distresses them – yet demand the right to own hotels where they can discriminate against other couples whose sexual determination offends them. Under the same law.
Where do the transgendered fit in – those who have yet to complete their journey?
Surely a case for Old Holborn? Anonymous, who can be sure of his sex or determination – or that of his equally masked partner? Come on @Old_Holborn – I'll raise a fund to pay your hotel expenses, I challenge you to put a stop to this fascist nonsense and play this hotel at their own game……
Last one to book in's a Sissy………!



November 24, 2011 at 22:44




November 23, 2011 at 00:05







November 21, 2011 at 22:09










November 22, 2011 at 08:21




November 21, 2011 at 19:37







November 21, 2011 at 14:10







November 21, 2011 at 14:22










November 21, 2011 at 15:52










November 21, 2011 at 19:15




November 22, 2011 at 00:20







November 21, 2011 at 13:43










November 21, 2011 at 13:15










November 21, 2011 at 13:15




November 21, 2011 at 12:55










November 21, 2011 at 13:09







November 22, 2011 at 02:33




November 22, 2011 at 09:43




November 21, 2011 at 12:54










November 21, 2011 at 13:12







November 21, 2011 at
14:01





November 21, 2011 at 14:56

November 21, 2011 at 12:11




November 21, 2011 at 11:07







November 21, 2011 at 10:39







November 21, 2011 at 10:24