Knocking the Weegie Bored.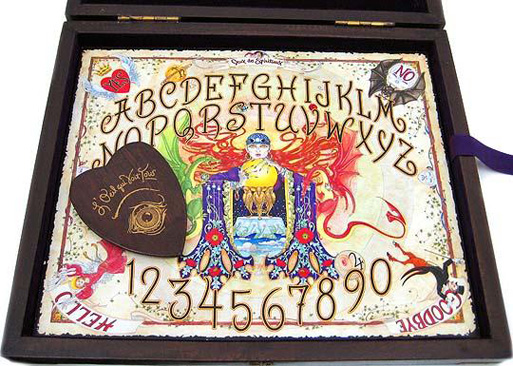 The meeja love superlatives – watch them climb aboard the latest nonsensical press release from Stuart Hughes, see them gather like bluebottles round @occupylsx '10,000 protestors' (only you can see them, Jeff) – I can only assume that they are sated with tales of Weegie graft.
Up from the Weegie sewers rises the ghost of scandals past bearing imminent news of the largest EVER public sector golden handshake, not just in that den of iniquity, but in the entire UK, but the media shrug and move onto hand wringing tales of those who have a job kept open for them but may be asked to take a second opinion as to whether they really are so sick that their employers need to keep paying them for doing absolutely nothing – perhaps they could count the rubber bands in the stationary cupboard? Outrage! They illustrate these stories with pictures of employees so utterly devastated by a stroke that only a madman could possibly conclude that they would be in danger of losing their sick pay and asked to stand in front of six foot teenagers and teach them geometry.
I digress as usual, back to Weegie land; Willie Docherty who, despite being a close friend of Steven Purcell and various other edifying characters from the netherlands of Glasgow, is absolutely not involved in drugs, graft, or any form of gun running, in fact is a tip top, perfect for the job, fine upstanding business man, who somehow found himself the top runner for the newly formed job of chief executive of City Building Glasgow, is set to take early retirement next year. As you do.
The good people of Glasgow, cash strapped and deprived as they are, in a manner that would put many a 'poverty plea' tv ad to shame, have selflessly put their hands in the pocket, sorry, have selflessly had their pocket dipped, in order to send Mr Docherty on his way with a staggering £615,000 – £465,000 of which will be tax free!
And still only 55 years old – plenty of time to take up some more lucrative chief executive roles…..in fact so young that his tender years are attracting attention in another way. Mr Docherty 'is rumoured' to be in line to receive an additional 40 year service bonus from the ever grateful Glasgow council; if true, he must have been one of their youngest ever employees – all of 15 years old? A remarkable boy man.
Glasgow council is faced with £122 million pounds worth of cuts to make to its services to the elderly, the infirm, the vulnerable, the needy, the deserving, at a time when it maintains a £120 million 'early retirement fund' for the benefit of Mr Docherty and his Old Labour cronies (just one step ahead of local elections next year!) – financed by borrowing against Glasgow's property stocks.
Just think – Glasgow could have been in a position to merely cut £2 million next year, what a bonus that would have been to a deprived city! The BBC is happy to portray the 'devastating effects' of all these 'cuts', why not some of the reasons which lie behind them?
Why is no one mentioning any of this? Not the BBC, not the main stream media, zilch? Could it be the effect of that well known supporter of Old Labour Glaswegian politicians, Tom Watson MP, currently scaring the media by threatening to extend his witch hunt of investigative journalism? Where did Tom Watson acquire his knowledge of the modus operandi of mafia bosses?
Perhaps they've just got bored with tales of the odd squandered tax payers half million here and there; even the highest ever public sector payout; I haven't.