Honey! I Shrunk the Tumour!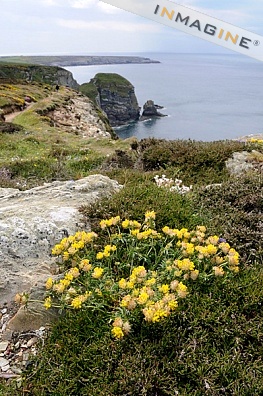 Wow! I scarcely believe it. 'Tis true though. I've got there – and I'm still here!
Four months ago I said I wouldn't comment on the subject 'til further notice', I didn't want to turn this into a 'how I beat Cancer', or worse, a 'how I didn't beat Cancer blog' – now 'further notice' has arrived, so join me in a little celebration.
Happy Hour, free doubles all day, please Barman – I've reached the end of my treatment.
I thought Cancer was Cancer, and Chemotherapy was Chemotherapy four months ago. My, I've learned a lot since then. There are hundreds of different cancers, hundreds of different places you can 'get it', hundreds of different shapes, sizes, weights, heights and personalities of the people who get it – and hence hundreds of different chemotherapies delivered, and outcomes achieved.
To anybody reading this about to embark on the same journey, read by all means, but take not a darned bit of notice of me or anybody else who fills your head with what happened to their Aunt Mairie when she had chemotherapy – you have more chance of winning the lottery than replicating her experience.
Some sail through – Mo Mowlam MP managed to sort out the hard men of Northern Ireland whilst undergoing treatment, others are hollow eyed wraiths glued to their pillow, neither beat yourself up nor congratulate yourself for being in either camp – some never complete the journey.
Chemotherapy is the art of killing all the cancerous cells in your body – friendly fire is an occupational hazard – it is actually the art of taking your body to the very limits of existence, knowing the precise moment when they need to stop and start giving you a breath of fresh air again – a bit like water boarding.
In fact the only sensible advice I really took note of was an ex-special forces correspondent of mine who passed on the training they received to withstand torture during the North African campaign. 'Never lose sight of the fact that dead men don't talk – they don't actually want to kill you; they just want you to believe that they do'.
Believing that they will pull you up from that knife edge at the last moment is probably what most people really mean by 'think positive'. The informed ones, anyway.
I have sat up through the night having conversations with people that would never have occurred in the 'real' – outside of chemotherapy, that is – world.
What do you say to a 33 year old girl – a yoga teacher, Buddhist, vegan, non smoking, non drinking, mother of two who has just asked the Doctor 'how long' – and been told 'Christmas if you are lucky, we could have saved you last year'. She had had a small tumour removed by surgery in November last year, horrified at the prospect of filling her body with the toxins she had spent a lifetime avoiding she took the next plane to Mexico (literally!) to the alternative treatment centre there – to no avail – a year later the cancer had spread into every corner of her body.
In the 'real world', the outside world, you don't have those conversation, you say things like 'you must think positive', and even more frequently 'I must go, I don't want to tire you out' – and you escape.
Sharing a room, or more usually, a bench in the petit jardin where we repair to smoke a cigarette, (aye, and not just tobacco either, this hospital has a refreshing 'non-nagging policy') chat amongst ourselves, munch cream cakes, compares notes on the physique of the ever present builders and await the mobile phone call from our nurse to come upstairs and take delivery of another bagful of toxins – we do actually discuss such things.
Helping someone to plan how to fit in everything undone over a lifetime into three weeks has made my own three months seem luxurious. For the benefit of doubt – it is not the only 'three months' I intend to have, but the nature of my cancer is that this is as long a period of warning as they will be able to give me, so I must go back and request a fresh three month pass for the real world – every three months.
There is no time for inessentials. Like an austerity budget, things that seemed important when I had all the time in the world must be jettisoned.
Christmas is too soon to plan to be more than an hour away from 'my' hospital, but straight after Christmas, a trip to Jersey, for no other reason than it is close enough to allow the people I care about to meet me there. For it is people and specifically the people I really care about who matter most when time is rationed.
I still cherish the memory of that week in June when Smudds and Gildas and Obnoxio and co gathered with French friends to break bread and much wine during a medieval recreation of the origins of this village. Marvellous stuff, I wish more of my close friends could have been there, but bed space was severely limited, as some found out to their cost.
Next on my agenda is a trip 'oop North' to meet Sad and Matt, neither of whom I have ever met, who have devoted so much of their time unselfishly to helping a fellow blogger keep her 'life-line' going. Perhaps I shall meet some of you?
It has been a life-line too – the ability to don the Raccoon fur and pretend that the only thing which mattered in life was some daft feminist trying to bring in more draconian laws to curtail the freedom of men – has meant more than you can imagine. A time to be normal, not a victim, not a patient, not an exercise in the art of chemotherapy; just another blogger sounding off, laughing at the insanity of the world, has been an essential tool in the weaponry of survival.
Without you, the commentators, it would have been like a gun with no bullets. Pointless. Meaningless. So Thank-you.
See? I've only filled perhaps two of those weeks, and I have twelve to play with. So a trip to Portugal, to a speck on the Atlantic coast, a sandy cove where the long breakers roll in endlessly from the Americas. The wild flowers are an attraction, multi coloured, many facetted; they carpet the chalk cliffs, as far as the eye can see – yet my eye didn't often stray to the horizon, for parked next to us high up on those deserted cliffs was a WWII Mercedes truck.
It had been turned into a comfortable home, up on blocks, so was obviously there for some time. Inside dwelled the most beautiful man I have ever set eyes on – every morning he would set off down the cliff path with his wet suit carelessly hanging round his waist, surf board held high on his shoulders, blonde Rasta locks billowing in the wind – a picture of Aryan perfection. I could watch him for hours as he perfected the art of balancing on a wave, a futile art. Mr G gave him barely a glance, far too engrossed in his young blonde mistress in her lycra body learning how to juggle three balls and a stick on the end of her nose!
In the evenings, his two pedigree Alsatians would be tied up outside the van and a succession of battered vans would draw up, conversations were hurried with many a glance in our direction – and then the vans would depart – and 'body beautiful' as he came to be known, would take yet another walk over the cliff tops to an unknown destination returning some 20 minutes later. I often pondered on his lifestyle – Mr G was all for taking a walk with our dog in the same direction until I pointed out that he quite probably owned a WWII revolver as well……
Yes, I want to go back there, perchance to glance…
Perhaps a call at Cadaques en route – the most perfect Spanish village still in existence – then what? Have I really run out of people I must see, things I must do, in just three weeks, let alone three months?
'Tis true, once you cut out all the crap of 'things I should do, ought to do'; when you look back on life and realise what an extraordinarily lucky person you have been; that you have no unresolved ambitions; you've done everything you wanted to do, you own everything you need, you enjoy every day of your life – then three months at a time, (and lots of the little buggers) is absolute luxury compared to three weeks.
It's been an interesting exercise in 'what I really, really want'…..
How about you? What do you really, really want?
Ps. Can I just add one thing to the list? Hair please, all I want for Christmas is some hair….starting with inside my nostrils – have you any idea how irritating life is when every bug in Christendom is free to explore as he wishes?…..Grrrr! Atishoo! Snort! Duck!
November 26, 2011 at 17:35







November 26, 2011 at 16:13




November 24, 2011 at 00:19




November 21, 2011 at 11:36




November 21, 2011 at 10:50




November 20, 2011 at 20:07




November 20, 2011 at 18:35




November 20, 2011 at 13:42




November 20, 2011 at 13:01







November 20, 2011 at 09:46




November 20, 2011 at 09:31




November 19, 2011 at 23:22










November 20, 2011 at 08:35




November 19, 2011 at 22:42










November 19, 2011 at 18:36




November 19, 2011 at 18:20










November 19, 2011 at 18:19










November 19, 2011 at 18:21







November 19, 2011 at 23:44




November 19, 2011 at 18:13




November 19, 2011 at 17:57




November 19, 2011 at 17:47




November 19, 2011 at 17:42










November 19, 2011 at 17:21







November 19, 2011 at 16:59




November 19, 2011 at 16:50




November 19, 2011 at 16:48







November 19, 2011 at 16:38




November 19, 2011 at 15:57




November 19, 2011 at 15:12




November 19, 2011 at 14:16







November 19, 2011 at 13:45







November 19, 2011 at 12:54







November 19, 2011 at 12:50







November 19, 2011 at 12:43







November 19, 2011 at 17:46







November 19, 2011 at 12:20




November 19, 2011 at 12:16