This is not an April Fool's joke.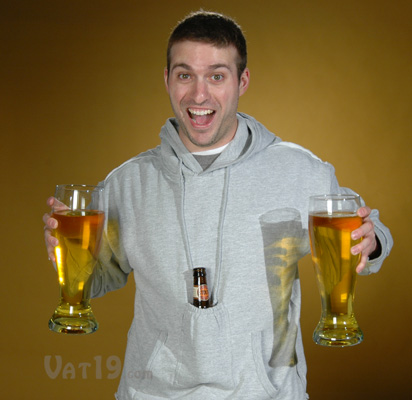 Truly it's not, I promise you. I'll even give you a link to an 'authoritative' source. Honest. Soon as I stop laughing.
You remember all those families living 'below the poverty line', the ones the heartless Tories are mercilessly targeting in between munching on deep fried babies? The ones with the back garden shed full of deprived children?
It's all about to change for them. Well by April 2013 anyway.
After that, they will be able to roll up the sleeves of their cashmere hoodie, lean back on their new Dfs sofa, put down the platter of Tesco's Basic caviar with balsamic vinegar, and switch on their Ipad…
The Department of Welfare is developing an app which will allow them to claim their unemployment benefit from the comfort of their own home…
No more queuing up in the job centre for our feather bedded friends, all those grimy bus rides to the local town centre, nope, they can just swipe their hand across Job's finest creation and – I'm truly not making this up….and work out how much they can claim and whether its worth going back to work yet or not!
They will be able to log into a secure scheme via their own bank – offshore probably! – and take advantage of 'the most radical redesign of the welfare system since its creation' and direct unemployment benefits back into their bank account.
Lord Freud, speaking at the universal credit IT centre in Warrington, said: "The plans are on time and on budget" He said his greatest concern was "not IT failure, but achieving a change in claimant culture".
Indeed t'will take time for them to get used to it. How will they get their scratch cards? Home delivery service?
There's just no room for imaginative satirical writing these days, the real world overtakes too fast.
Go on then, here's a link, I knew you wouldn't believe me.
October 21, 2011 at 15:16




October 20, 2011 at 23:52










October 20, 2011 at 23:13




October 20, 2011 at 22:49




October 20, 2011 at 22:36







October 20, 2011 at 21:52




October 20, 2011 at 21:31