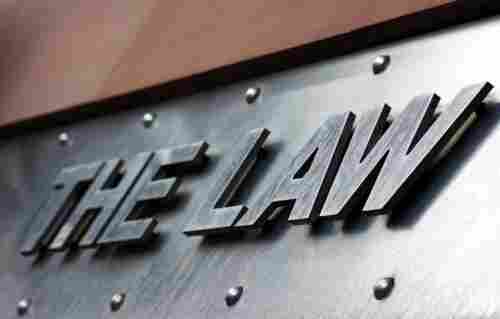 Prompted by a post by LongRider about safe limits and drinking and driving I started thinking about his idea that there shouldn't be a law against drinking and driving as the laws of murder and manslaughter and GBH etc. should cover the injuries and fatalities caused by drunk drivers.
The powers that be don't trust the population to think for themselves and see laws as ways in which to tell people what is and what is not acceptable. Laws change society is their viewpoint. They believe that no one has any brain cells of note (possibly true after drinking way too much) and by having a law automatically means that the no one will drink and drive. Well the continuation of people drinking and driving has just shot that argument down.
So should there be a law against drinking and driving or should other laws covering the harming of one person by another be sufficient. Should there be a law indicating a level at which it is safe to drink at or should the law say that there is no safe level and there should always be zero levels of alcohol in the blood of a driver.
In the former case this means that people who can't hold their drink could drink past their body's tolerance level because the law says they can (or am I falling into the same hole as politicians and thinking the people are stupid and can't make decisions themselves). This is just like people who drive at the legal limit of 30mph even though the road conditions and environment mean that a speed of 20mph is more appropriate.
The later case of a zero alcohol level means that having had a few drinks the night before means that there is a non-zero level of alcohol in the blood. Not forgetting including diabetics and the odd person who has ethanol in the blood for eating potatoes being caught by this version of the law.
Alternatively there could be a law which states that having alcohol in your blood when you cause an accident and harm someone else increases the punishment and your time in jail. So rather than base a law on trying to stop accidents from happening, make a law that accepts that people are intelligent and can make decisions for themselves. So if they are regular drinkers and can handle a couple of pints with no degradation in their driving ability and don't cause any accidents then they should be allowed to carry on doing so. Likewise a person who hardly ever drinks and has a couple of pints and ends up staggering all over the place should not be allowed to drive. It's the intent that is important.
But does ignoring the driver who has a couple of pints lead to the case where society thinks it's acceptable to drink and drive. Well no. Society makes the decision itself. If a society thinks it acceptable that a few accidents happen so that a people can drive to their pub and have a few drinks then that is that society's decision. Victims of such accidents can make their case heard and change their society if it becomes a problem. But does it have to be politicians creating new laws or can it be society changing its own ways. In the past society initially accepted high levels of accidents in the work place as a cost of working, but over time, and through unions and better mechanisation and efficiency, changed it's view to lowering the levels of accidents.
An alternative viewpoint in allowing a certain level of fatalities as acceptable is that no victim's life is worth that of allowing someone else a bit of pleasure. But again that is that society's decision to stop any form of pleasure which has any risk of injury or death. Taking it away from the drink driving example for a second, is the life of a boxer worth it in allowing the audience the pleasure of watching a competition between two people?
It could be said that rather than having one monopolistic society it is better to have many different societies so that people can move to and live in the society they like without forcing their lifestyle on the rest of their original society.
Does creating new laws suddenly change society? Not really. Racial hatred was made illegal but it still carries on. Yes it has lessened, but is that due to society changing as more racial mixing takes place or due to people slowly taking note of the law? The problem of separating correlation and causation. What about homosexuality? That was made illegal but there is still homophobia in existence. Making it legal hasn't changed society's acceptance of it. What it has done is removed the state's control of what people do in private. It would be better still that there wasn't a law allowing homosexuality to be legal – in other words no law about homosexuality at all, for or against.
So should laws exist? Should new laws be created to change society? Should laws be created to right previous wrongs?
Whenever a new technology comes into existence politicians always think that new laws need to cover it. When society changes politicians always think that new laws are needed to cope. However when you look at actual human behaviour you'll find that there hasn't been much real change over the last 5000 years. Laws that were created 5000 years ago are still valid today and can cover just about all existing forms of human behaviour. Yes there are exceptions, but that's the point. They are exceptions. Only a few new laws are needed to cover some differences from life 5000 years ago. Not 3000 every 9 years.
SBML
Photo by smlp.co.uk

3



October 10, 2011 at 05:55


5



October 9, 2011 at 21:13