"Wisdom hath builded her house, she hath Huhne out her seven pillars:"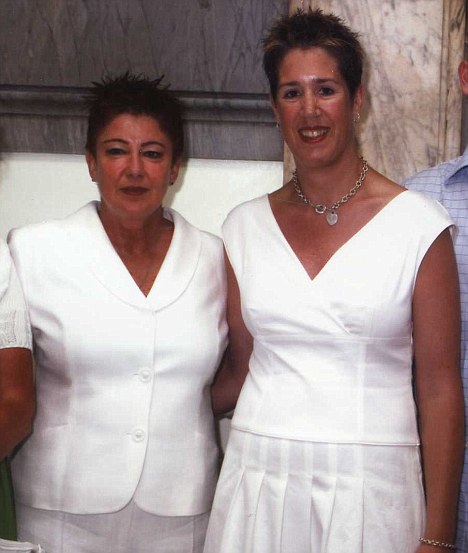 In the course of current debate about the future of press regulation, there is a risk that any form of regulation will become a byword for draconian state interference – employed by none so oft as our parliamentarians and those close to them.
Enter, stage left, a 'privacy claim' filed by the current Mistress of none other than Chris Huhne, right on cue.
Ms Carina Trimingham, a person employed by Chris Huhne MP and Grand High Panjandrum of State as an experienced communications consultant in the specific area of assisting politicians in presenting their message and image to the public (?!!!) would tell you that her privacy has been invaded in a manner unacceptable.
Ms Trimingham, you see, is one of those persons who had taken advantage of the change in the law which allowed persons of the same sex to publicly proclaim their love, affection and support for A. N. Other before witnesses. In Public. Before Witnesses. In a manner remarkably similar to a wedding ceremony, the means by which the rest of us proclaim who it is we wish to enjoy sexual relations with, amongst other things, for the rest of our lives. We generally mark this occasion by inviting everyone we know to a lavish ceremony and reception to ensure that the message is received far and wide across the land. 'This is the person I share a bed with; you may think they should have a paper bag over their head, but I am proud to proclaim them as my lover'.
Fast forward to the last general election and Carina Trimingham was usefully employed presenting Chris Huhne to the electorate as an honest and truthful family man.
Yesterday, Anthony White, acting for Associated Newspapers told the High Court:
"Two people knew the truth about that blatant piece of political hypocrisy and those two people, Mr Huhne himself and the claimant, his press adviser Ms Trimingham. Both knew that the message presented to the electorate was a false one. In fact, Chris Huhne was not committed to his own family – he was in a relationship which was leading to him leaving his wife – or committed to family values generally. He was engaged in a secret doubly adulterous relationship with the claimant."
Can there be any doubt that knowing whether our potential MPs are telling us the truth or not is an important matter of public interest?
We shall shortly find out, for Ms Trimingham is now complaining that her privacy was invaded as a result of the Daily Mail publishing a series of articles which described her as 'bisexual', and then referred to the 'life and very different loves of the PR girl in Doc Martens'.
It might be construed from this action that whilst Ms Trimingham was happy to publicly to proclaim her love for another woman when it suited her, now that she is happily engaged in a relationship with a male parliamentarian, she believes that the press is guilty of 'cataclysmic interference' in her private life. Ms Trimingham has since put it on record that she has never worn Doc Martens in her life.
Ms Trimingham was previously Brian Paddick's communication chief when he stood for Mayor, and had many enthusiastic supporters, amongst them, Chris Huhne. However, having his previous communication chief now acting as communication chief for Mr Huhne doesn't seem to have brought forward any further support for Mr Paddick, despite Mr Paddick and his civil partner a Mr Petter Belsvik providing a bolt hole for Ms Trimingham to escape to when press interest was at its height.
Could it be that Ms Trimingham and Mr Huhne wish to disassociate themselves from public support for the 'gay and proud of it'? Could it be seen as unhelpful when you are seeking the protection of the law from press intrusion into that past area of your life?
She is apparently particularly upset that 'someone', we know not who, provided the press with 'an inherently private' photograph of the incontrovertibly public ceremony by which she plight her troth to a Ms Julie Bennett. Nay, nay, not a photograph of the consummation of that ceremony, that would be step too far, but a standard, 'stick it on the sideboard, look back on it as the years go by, this was the day we promised to love honour and obey for ever', photograph.
It is not the most flattering photograph I have ever seen of Ms Trimingham, and Richard Littlejohn describing her as a 'comedy lesbian from central casting' was perhaps a tad unkind, but given her occupation and her role in presenting Mr Huhne as an honest and truthful person to the electorate, it remains to be seen whether she is entitled to employ the law to force the media to draw a polite veil over her past life.
The case continues before Mr Justice Tugendhat in the High Court. Ms Trimingham has applied to include a claim of harassment to her original claim and now has a further 28 days to provide evidence of this.
Ms Trimingham remains employed ensuring that Mr Huhne's activities are reported in a favourable light. Mr Huhne speeds towards public relations Armageddon.
To risk the ire of my readers, I can only parody Richard Littlejohn's description of her as a 'comedy public relations expert from central casting'.
UPDATE: May 24, 2012 – Carina Trimingham lost her privacy case.
October 6, 2011 at 20:15










October 7, 2011 at 18:14




October 6, 2011 at 17:41




October 6, 2011 at 16:12







October 6, 2011 at 16:00







October 6, 2011 at 14:24




October 6, 2011 at 13:54










October 6, 2011 at 15:30







October 6, 2011 at 15:46







October 6, 2011 at 13:28







October 7, 2011 at 01:12







October 6, 2011 at 12:45




October 6, 2011 at 12:07







October 6, 2011 at 11:55







October 6, 2011 at 11:50




October 6, 2011 at 11:22




October 6, 2011 at 10:48










October 6, 2011 at 21:26







October 6, 2011 at 09:52









October 6, 2011 at 11:31







October 6, 2011 at 12:22




October 6, 2011 at 08:46




October 6, 2011 at 08:36