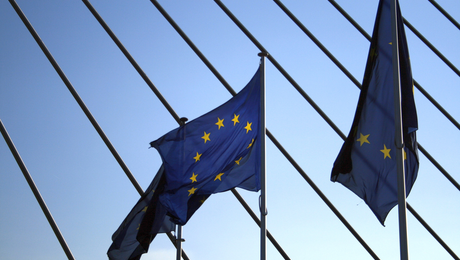 The European Commission believes it is backed by a "silent majority" in favour of its push for further EU integration and potential future role as the economic government of Europe.
I didn't make that up – they really do believe that the 99% of us who didn't bother to vote in the EU 'elections', those of us who aren't rioting in the streets, the people who haven't taken a machine gun to the lot of them, are actually keeping quiet because we approve of what they are doing and wish them to do more of it.
"The first and best ally that we have in all of this is the silent majority who too often is drowned out by a very vocal minority of sceptics and critics but which is much more solid than we care to think," Laitenberger said Tuesday (4 October) at an event organised by the European Policy Centre.
"I am very confident that there are enough people, enough institutions, enough forces, that can be mobilised. You sense that the tide is turning. Many people who at the beginning of the discussion did not raise their voices are more forceful, more decisive and saying more clearly what needs to be done."
The fact that they are still alive is taken as a ringing endorsement…
You couldn't make it up.
Come on folks – someone come up with an e-mail address for Johannes Laitenberger so we can tell him how bloody wrong he is!
Your starter for ten, I'm counting on you.
And you've done it! Well done James Rigby!
E-mail for Johannes Laitenberger is johannes.laitenberger@ec.europa.eu
And a phone number +32 (0)2 296 5745
Please pass this on via twitter, face book , whatever – and get people e-mailing him – let him know what the silent majority really thinks of 'further integration'………



October 19, 2011 at 18:33




October 7, 2011 at 12:54




October 7, 2011 at 11:25




October 7, 2011 at 10:32







October 14, 2011 at 15:50







October 15, 2011 at 10:51




October 7, 2011 at 07:34




October 7, 2011 at 02:41










October 15, 2011 at 07:37







October 6, 2011 at 23:22




October 6, 2011 at 22:38




October 6, 2011 at 21:38




October 6, 2011 at 20:57




October 6, 2011 at 20:26




October 6, 2011 at 20:02




October 6, 2011 at 19:16




October 6, 2011 at 18:46







October 6, 2011 at 21:29







October 8, 2011 at 14:59




October 6, 2011 at 18:38




October 6, 2011 at 18:23